Gary Woodland wins the 2019 US Open Golf Championship! Know about his basketball-to-golf career switch and his personal life!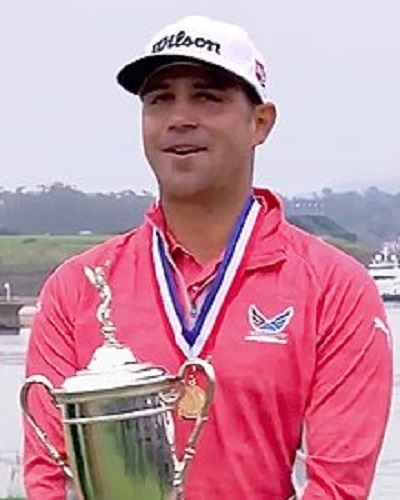 Gary Woodland is an American professional golfer and a player on the PGA Tour. He is a pro since 2007 and in 2019 won the US Open. This is his sixth professional win and his first major championship.
Once he was thrown into the spotlight, as usual, people began digging into his past. So let us know all about his pre-fame career and childhood time.
Gary Woodland and his early life and childhood days
Gary is 35 years of age and he was born on 21 May 1984 in Topeka, Kansas, the USA. He now resides in Delray Beach in Florida. His parents are Dan and Linda Woodland. He studied at the Shawnee Heights High School situated in the suburb of Tecumseh.
Gary was into serious golf right from the middle of his junior year at high school. But he wanted to give hoops a try and also play golf. Hence he joined Washburn University on a basketball scholarship.
He then began concentrating on basketball and was a backup shooting guard in his freshman year. He was good at it but knew that he lacked at the defensive front.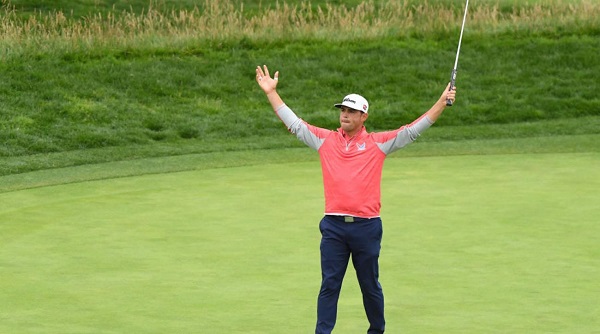 Gary then opted for golf as a career and joined the University of Kansas to complete his graduation in sociology. The switch was a hard decision for him. He said:
"I realized I was good in the state but these guys on a national level were a little different. I wasn't quick enough and that was a big deal. And I could shoot the heck out of it. I could see. I could handle the basketball but I wasn't quick enough to move defensively."
In college, he was good at golf and won four tournaments.
Gary Woodland and his professional golf career
Gary became a professional player in 2007. He played in the Nationwide Tour for two years. In 2008, he entered the qualifying school for the PGA Tour. He started to play on PGA Tour in 2009. His first year was not so remarkable. He suffered a shoulder injury and was out of form.
The next year, some improvement was noticed but still, he was short of some great scores. In 2011, he was in the top 10 players. And in March of the same year, he won his first PGA Tour title.
His rankings improved and he secured a place in the 2011 Masters Tournament. He won his third PGA Tour in 2018. And now in 2019, he was a winner at the US Open Championship.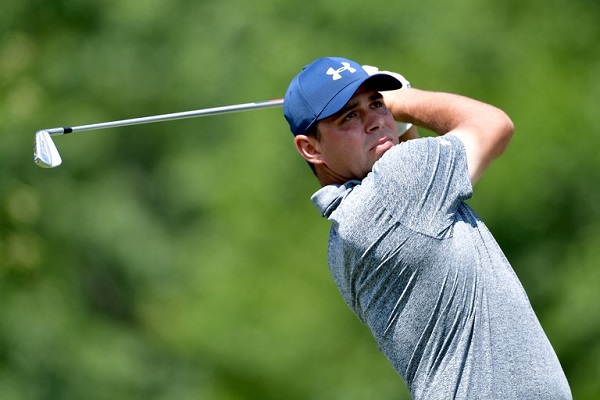 Gary also had won three amateur titles and these include 2005's Cleveland State Invitational, Kansas Amateur, Kansas Invitational in 2006, and All-American Golf Classic, Louisiana Classics, and Kansas Amateur in 2007.
Gary Woodland and his personal life
Now with his win at the US Open, people are also curious to know more about his personal life. Is he married? Who is his wife? Does he have any children?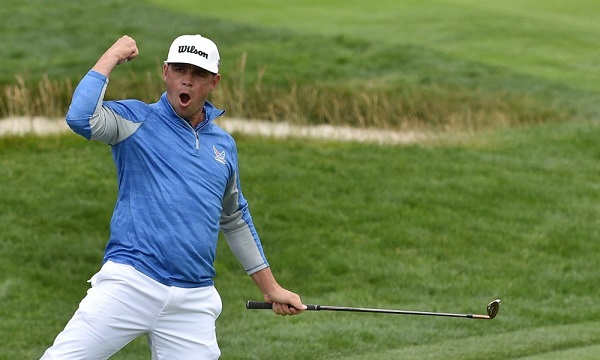 Gary is a married man. His wife is named Gabby Granado. The couple has one child called Jaxson.
Short Bio on Gary Woodland
Gary Woodland is a famous American golfer who competes on the PGA Tour and won the first PGA title of his career at the Transitions Championship by one stroke. More Bio…
Source: Wikipedia, Golf Digest