Gay actor Jonathan Bennett gets engaged to his longterm boyfriend, Jaymes Vaughan!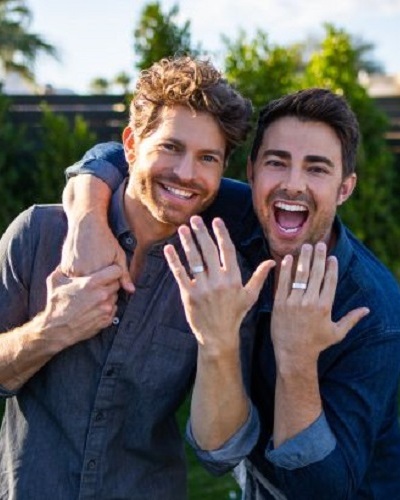 Gay actor Jonathan Bennett was dating his boyfriend Jaymes Vaughan now for the past three years. The couple is now engaged. Jaymes proposed to Jonathan recently and Jonathan said Yes. Scroll down to read more on how the proposal happened!
Jonathan Bennett and Jaymes Vaughan and their engagement
It was the joyous time for gay actor Jonathan Bennett and his boyfriend Jaymes Vaughan. They now have moved up their relationship one level when Jaymes proposed to him. The couple was at Jonathan's house for getting a photo for the Christmas card. And seeing the occasion, Jaymes popped the question to a startled Jonathan. Actually, Jonathan's sister asked him to come outside. And Jaymes was there holding a sign asking Jonathan whether he would marry him.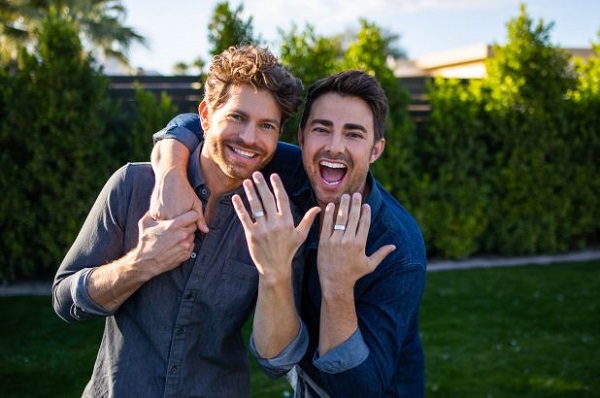 Jaymes also wrote a song for him. The two took to their respective Instagram accounts to announce the engagement. Jonathan wrote:
"I said – yes!"
with a series of photos. Further, he added that Jaymes had purchased a custom-made ring for him. He also composed and sang a song for him that he himself had written. And Jaymes wrote:
"He said Yes!,"
Further, he revealed that they would release a video of the occasion soon. He expressed his joy on the occasion.
The couple and their same-sex relationship
Jonathan Bennett is openly gay. He and Jaymes started dating in 2017. Jaymes is a former Amazing Race contestant. He now hosts the show, Celebrity Page. And now after three years came the proposal from Jaymes. Talking of the time, Jonathan revealed:
"then no one would look me in the eye and I was like, 'What is going on?'"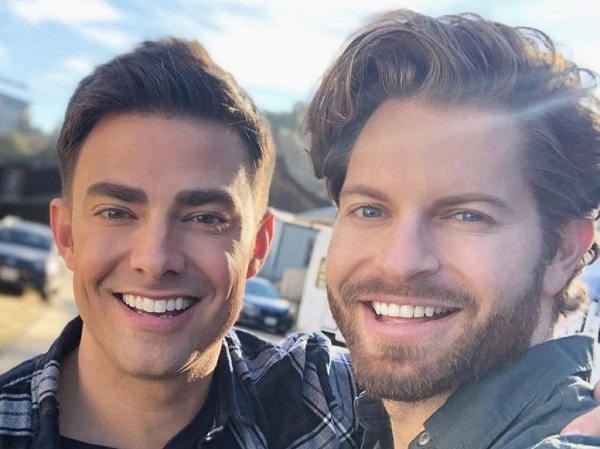 Narrating the whole incident, Jonathan continued:
"My sister shouted for me to come outside 'real quick' and my F.O.M.O. kicked in so I ran outside. Then I looked over and saw Jaymes holding a sign that said, 'We never did find our song, so I wrote it for you.' That's when I knew was getting proposed to because it was the same type of sign he made when he told me he loved me for the first time. And then I began to ugly-cry the ugliest cry anyone has ever cried."
Details of the song composition and writing
Jaymes had taken the help of a producer friend to write the tune. This he did when Jonathan was in Canada for six weeks for the shooting of Hallmark Channel's The Christmas House. Jaymes explained:
"Every single part of the song was personal to Jonathan. Every lyric, even the structure of the melody was designed with how I knew he'd sing it back to me. He has this really cute way of singing things back to me. I just wanted him to feel like the most special person in those three minutes of first hearing the song."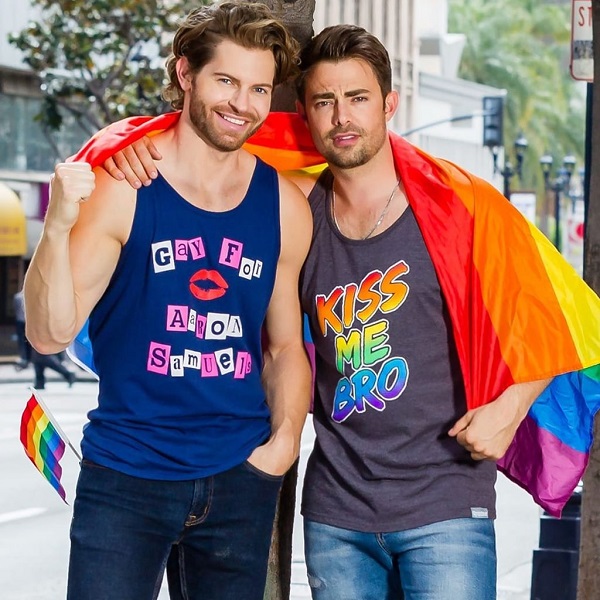 Marriage plans have not been divulged yet by the two.
We wish the couple a happy future together!
For the complete bio of Jonathan Bennett, click here