Gay Anderson Cooper announces that he has become a father of a newborn baby!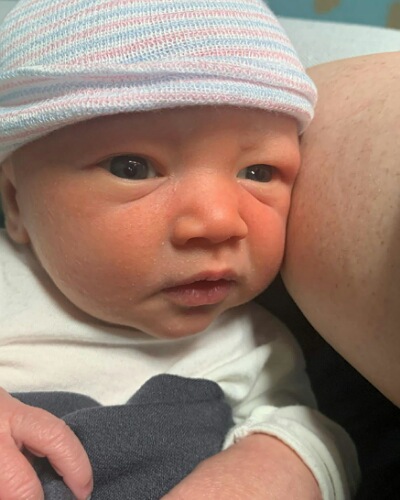 Anderson Cooper is joyful! A small newborn baby has brought a lot of happiness to his life.
He announced the great news on television after the televised weekly global town hall on the coronavirus pandemic on Thursday 30 April 2020.
---
Update 2022: Anderson Cooper is now a father of two. The CNN anchor welcomed his second child a son named Sebastian Luke Maisani-Cooper via surrogate.
Anderson Cooper becomes a father
The TV anchor Anderson Cooper, 54 is a proud father. He revealed the news, and photos of his newborn son on Thursday 30 April 2020 after the weekly global town hall program on the coronavirus pandemic.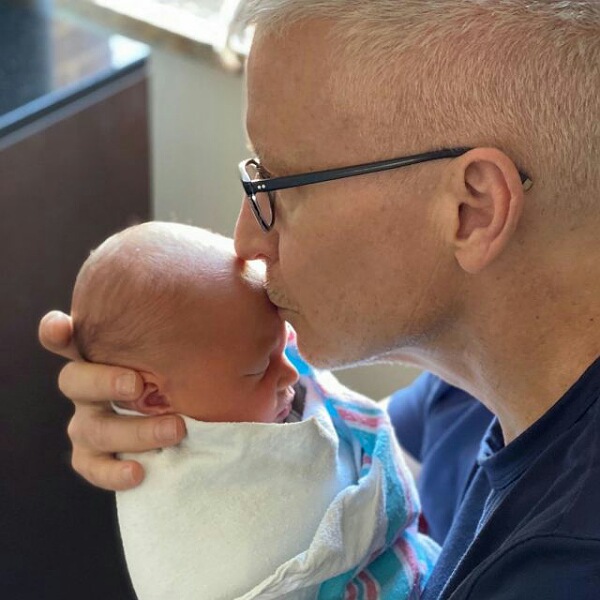 The son is Wyatt Morgan Cooper and weighs 7 pounds and 2 ounces. The delivery took place on Monday 27 April 2020. Anderson started by stating:
"It has been a difficult time in all of our lives, and there are certainly many hard days ahead. It is, I think, especially important in these times of trouble to try to hold on to moments of joy and moments of happiness. Even as we mourn the loss of loved ones, we are also blessed with new life and new love."
And he added:
"On Monday, I became a father. I've never actually said that before, out loud, and it still kind of astonishes me. I am a dad. I have a son. And I want you to meet him."
Gay Anderson talks of his baby
Anderson Cooper is gay. In his on-air announcement, he added:
"I never thought it would be possible to have a child, and I am so grateful for all those who have paved the way, and for the doctors and nurses and everyone involved in my son's birth."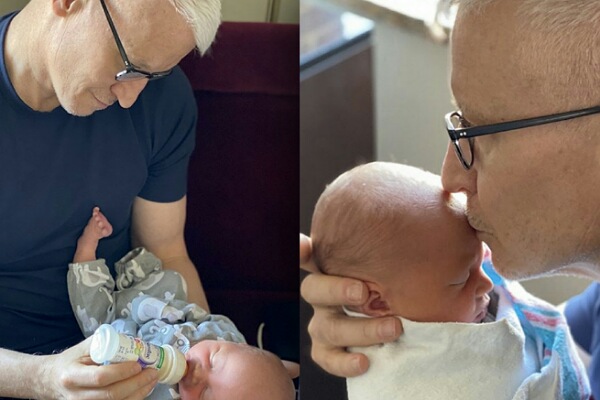 The child was born by surrogacy and he thanked the surrogate mother who carried his child. He said:
"Most of all. I am eternally grateful to a remarkable surrogate who carried Wyatt, watched over him lovingly, tenderly, and gave birth to him."
His viewers and fans are surprised by the news because he had never publicly talked about his plans to become a father. Anderson posted the photo of him bottle-feeding his new baby on his Instagram for his 2.1 million fans.
Anderson remembers his parents and brother
The TV V anchor could not but remember his late parents and brother on this happy occasion. He said:
"I hope I can be as good a dad as he was,"
He was referring to his father who expired when Anderson was just 10 years old. His father's name was Wyatt and hence Anderson named his son, Wyatt as a tribute to his father. His mother Gloria Vanderbilt died last year.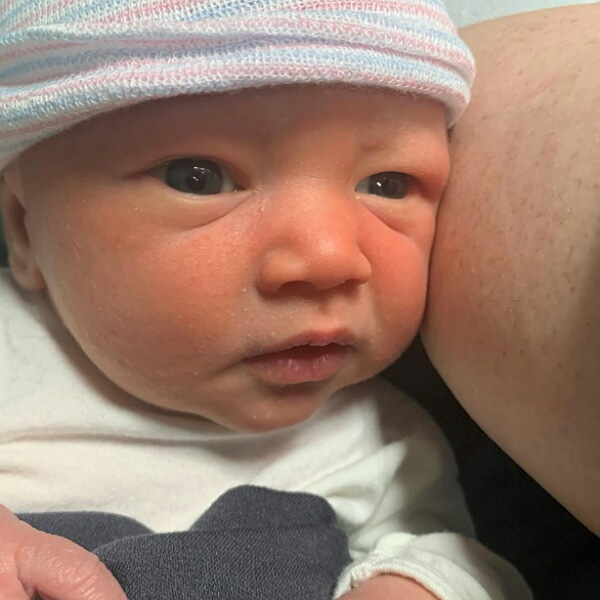 The newborn's middle name is Morgan and comes from Anderson's maternal family tree. He said:
"I do wish my mom and dad and my brother, Carter were alive to meet Wyatt, but I like to believe they can see him. I imagine them all together, arms around each other, smiling and laughing and watching, looking down on us. Happy to know that their love is alive in me and in Wyatt… and that our family continues. New life and new love."
Short bio on Anderson Cooper
American-born Anderson Cooper is an American award-winning journalist, television personality, and author who is best known for his work as an anchor of the CNN news show Anderson Cooper 360. Before, he is commonly known as a news correspondent for ABC and CNN. More info… 
Source: CNN