Gay couple Elijah Daniel and Dr. Woke are engaged on a Mexican beach!
American YouTuber and comedian, Elijah Daniel is engaged to his boyfriend Dr. Woke on a beach in Mexico. Read the complete story here!
The engagement of Elijah Daniel and Dr. Woke
YouTube comedian Elijah Daniel, 25 confirmed that he is engaged. He posted the proofs on his social media. Elijah Daniel had broken his foot and was on crutches. He put up two sweet pictures of the pain kissing each other. In one, the pair is kissing and Elijah is balanced on his crutches. In the other photo, they are kissing and also showing off their engagement rings. He captioned the picture:
"He said "eh, i guess so."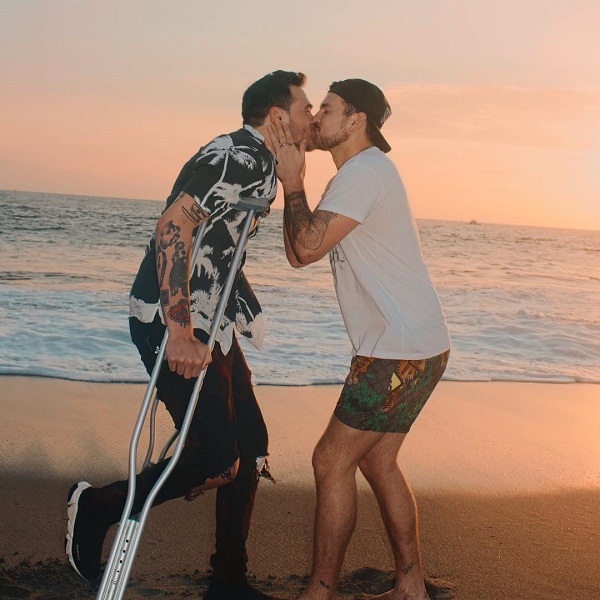 Elijah and his tweet about his engagement to Sam aka Dr. Woke
Elijah later also tweeted about his engagement and wrote:
"I just proposed to my boyfriend on the beach in mexico on crutches with a broken foot and that's really the most me thing that could ever happen."
Elijah did not stop at that and also made a joke about his fiance's tattoo in the name of Tana Mongeau. He wrote:
"Im really fuckin engaged to someone who has Tana's name in bold font tattooed on his fucking leg u know what maybe the engagement is off already [sic]."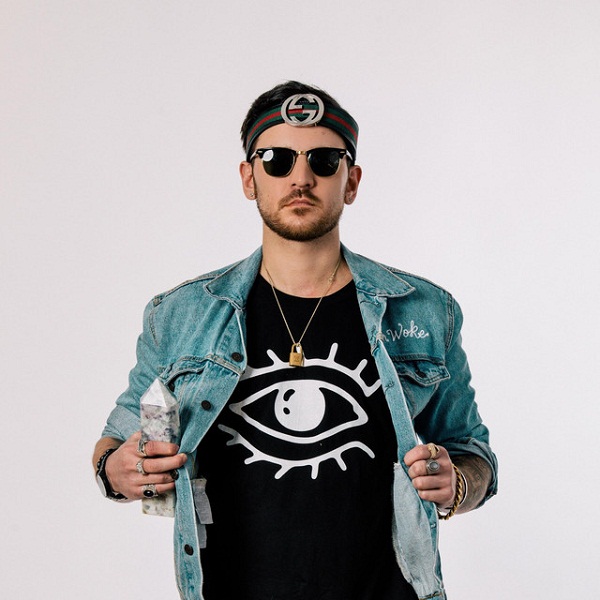 The response from friends and fans on the couple's engagement
Tana Mongeau who is following Elijah and read about the engagement tweeted:
"my best friends r engaged help."
A fan wrote:
"elijah daniel saying "this is gay as fuck" while literally proposing to his boyfriend is my forever mood @elijahdaniel @DJSamF"
Another fan tweeted:
"ilysm congrats !!!!!!!! but if u dont get out the fuckin sand with those balenciagas on RIGHT now smh im gonna have a heart attack"
Another social media user joked:
"imagine vowing to spend the rest of ur life with elijah Daniel."
Another tweeted:
"okay it just hit me LIKE A FUCKING SEMI. ELIJAH IS GETTING MARRIED. BRO HES LIKE A PARENT TO ME not a good parent but LIKE BRO"
Also read Engagement News! Love Island's Jonny Mitchell gets engaged to his girlfriend Danielle Zarb-Cousin!
But all of their fans were happy for the couple and congratulated them.
Elijah Daniel and his association with Sam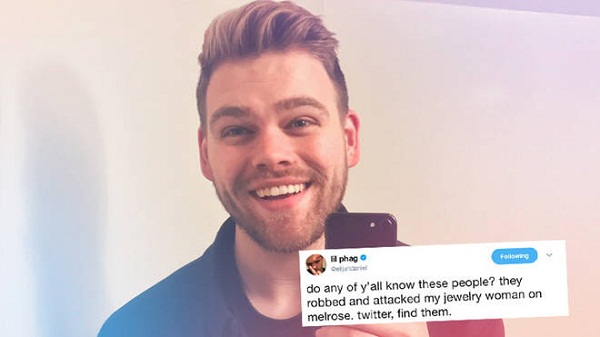 Elijah is from Detroit, Michigan and is an actor and writer. He is known for his absurd and bizarre comedy. Elijah Daniel and Dr. Woke or Sam F make music together under the name adameandsteve. Sam appeared in his video titled Meet My Boyfriend. Though people had speculated on their relationship before, it was this video which confirmed that the two were dating. He stated that he did not go public before since it was no one's business and also due to the fact that media exposure puts unnecessary pressure on a relationship and ruins it. They had met through Tinder. The video was, honest and hilarious and liked by his fans. Elijah also talked about his early life and dad:
"I was 15 and my dad only let me make Christian rap music, so I made Christian rap music from like 15 to 18 and that's awful. We will definitely do a video of us reacting to each other's first music."
Source: Metro UK