Gay couple Lance Bass and Michael Turchin: Marriage, Children, Other Facts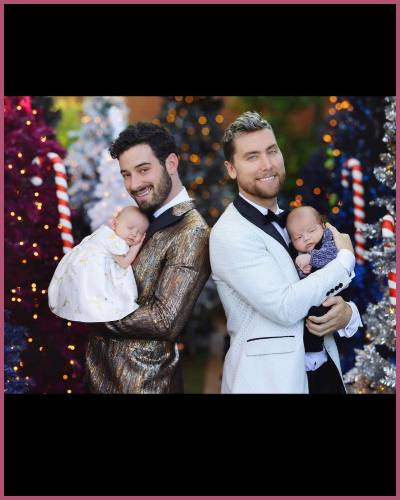 Lance Bass is a singer, actor, and producer
He is a member of the renowned pop boy band, NSYNC, performing as the band singer
Bass is married to actor and painter Michael Turchin
They are blessed with twins children
---
How long have Lance Bass and Michael Turchin been together?
It's been over a decade since Lance Bass and Michael Turchin have been together. They met at a mutual friend's birthday party in Palm Springs in 2011. The two then started off as friends.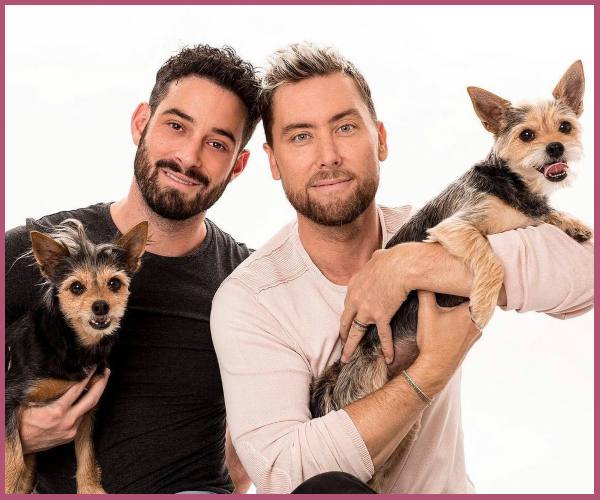 In an interview with PEOPLE, Michael revealed he friend-zoned Lance when he first met him. He said,
"I am so shy and never would have made the first move. I was thinking, This is Lance Bass. I grew up watching him on TV and listening to his music.' That just added a whole other layer of intimidation,"
Also read "Gay Couple Frankie Grande and Hale Leon- Star Wars Themed Wedding! "
On the other hand, Lance thought he wasn't interested. However, they later pursued their romance and the rest is history.
Their Wedding televised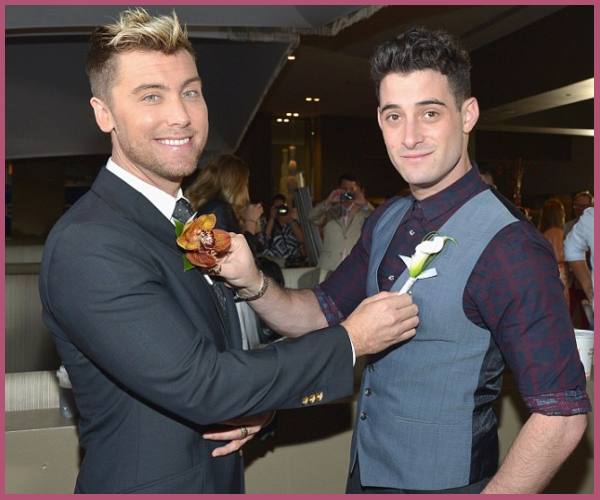 Lance and Michael dated for one and a half years then they got engaged in September 2013. The pair then walked down the aisle on December 20, 2014, at Park Plaza Hotel.
Their marriage ceremonial event was televised on E! titled Lance Loves Michael: The Lance Bass Wedding in 2015. They were the first gay couple whose wedding was televised.
Also read "All about the Wedding of Gay Couple Jonathan Bennett and Jaymes Vaughan"
The guests were attended by NSYNC bandmates Joey Fatone, Chris Kirkpatrick, JC Chasez, Justin Timberlake, and more.
Does the gay couple have children?
The couple welcomes twin babies last year via surrogate after multiple IVF failed. Being a gay couple they go through various pregnancy processes.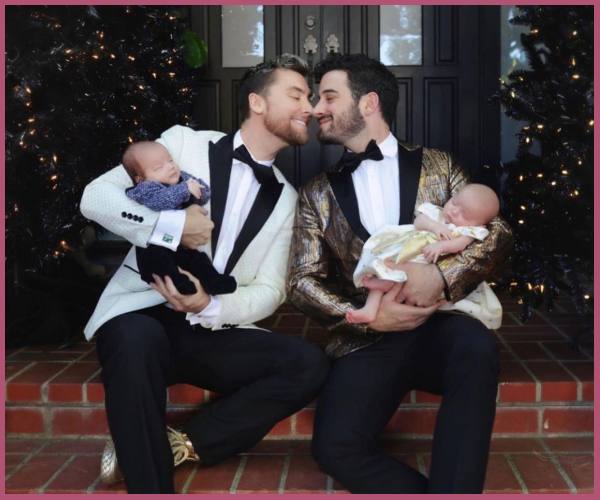 It is really devastating when you really want a kid and it doesn't work out. In the process, they have attempted IVF for new times, as some of the surrogates they had didn't work out and others had miscarriages.
It takes almost three years for them to become fathers in between pandemics also happen. Now, they are a happy family of four.
Also read "Everything You Need To Know About The First Gay Couple Kenneth Niedermeier and Armando Rubio Of 90 Days Of Fiance And The Proposal!"
Short bio on Lance Bass
Lance Bass is a singer, actor, and producer. He is renowned as the bass singer of the pop boy band, NSYNC.
Last, in 2020, he appeared in the TV series, Single Parents as Lance Bass. In 2007, he released his autobiography, Out of Sync. See more…