Gay Jaden Smith is in a romantic relationship with Tyler!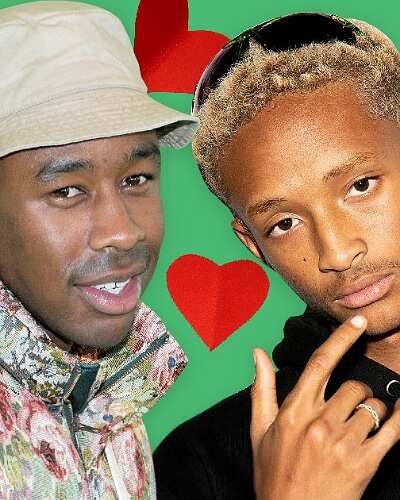 The son of actor Will Smith and Jada Smith, Jaden Smith is in love!
There are reports that he is dating Grammy award winner Tyler.
How far is this true?
---
Jaden Smith and Tyler-are they dating?
Next Alerts has reported that the American rapper Jaden Smith is dating Tyler. The news is that the two began a relationship in the year 2018.
At the Camp Gnaw Festival in California, Jaden called out his boyfriend Tyler and said:
"I WANNA SAY TYLER, THE CREATOR IS THE BEST FRIEND IN THE WORLD, AND I LOVE HIM SO F***ING MUCH, AND I WANNA TELL YOU GUYS SOMETHING." 
Jaden did not stop at this and added:
"TYLER DOESN'T WANNA SAY, BUT TYLER IS MY MOTHERF*CKING BOYFRIEND, AND HE'S BEEN MY MOTHERF*CKING BOYFRIEND MY WHOLE MOTHERF*CKING LIFE. IT'S TRUE! TYLER IS MY BOYFRIEND."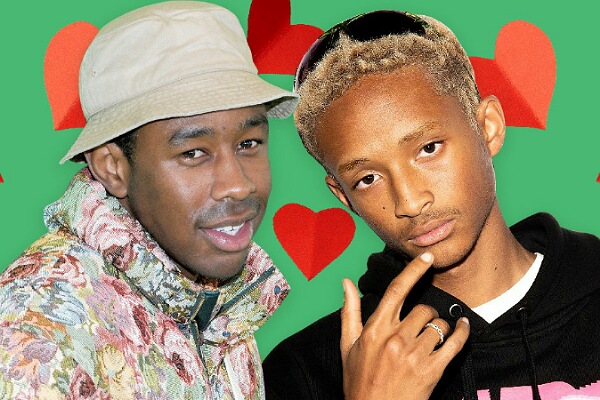 Additionally, after Tyler got a Grammy award for his album IGOR, Jaden tweeted:
"MY BOYFRIEND JUST WON A GRAMMY."
Tyer has always kept silent on this matter.
The previous relationships of Jaden Smith
Jaden Smith, 23 years old, is a rapper, songwriter, and actor. Before this gay relationship, he has always dated women. He was in a relationship with Madison Pettis from 2010 to 2011.
After that, he fell in love with Stella Hudgens and the two were dating for around one year in 2011 and 2012. Jaden was also romancing the current girlfriend of Scott Disick, Sofia Richie. This relationship was in the year 2012 to 2013.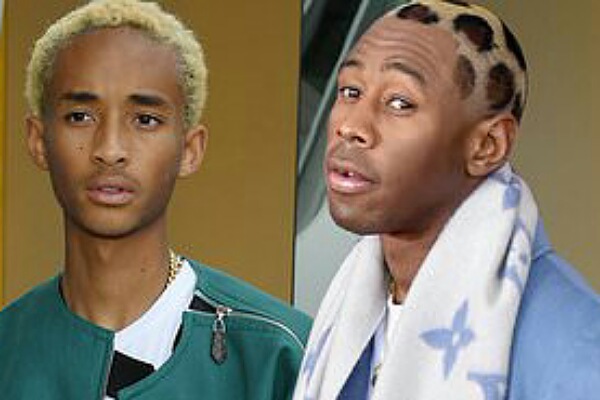 Jaden has also dated the famous billionaire entrepreneur Kylie Jenner. They began dating in 2013 but after a few months of courtship, the duo called it quits.
After splitting from Kylie, the rapper started a relationship with Amandla Stenberg in 2014. But again after one year, they separated. He then got romantically involved with Sarah Snyder in 2015.
Like his previous relationships, this relationship was also short-lived. And the couple split in 2016. He then began dating Odessa Adlon after a gap in 2017.
But by 2018, it was all over and he moved on to Tyler. After he split from Sarah, he was deeply hurt. This was the inspiration for his songs which he compiled in his album Syre.
Jaden and his career
The rapper was born on 8 July 1998 in Malibu California. His debut came in 2006 when he starred as Christopher in The Pursuit of Happiness along with his father.
His next role was that of Jacob in the science fiction film The Day the Earth Stood Still. This was released in 2008 and was a remake of the 1951 classic of the same name.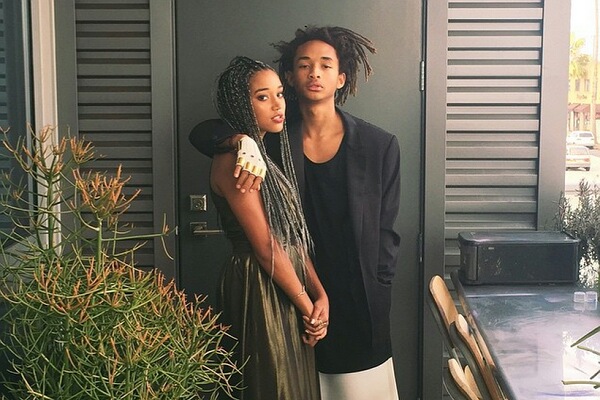 He had the opportunity to appear along with Jackie Chan in the film 2010, The Karate Kid. In May 2013, he again appeared with his father Will Smith in After Earth. His April 2014 film The Good Lord Bird also did well.
After this, he took a break from acting and started to concentrate on music. He released some mixtapes. Later, in 2017, he again did acting in The Get Down. He is also a voice actor and his last film was Nashville in 2017 in which he plays himself.
Short bio on Jaden Smith
Jaden Smith is an American singer, rapper, songwriter, and actor. People mostly know him as the son of actors Jada Pinkett Smith and Will Smith. To date, he has appeared in several movies and television series including 'Skate Kitchen', 'The Get Down', and 'After Earth' among others. More info… 
Source: Wikipedia, Next Alerts