Jillian Michaels has two children. But rumors say that she is gay. Will gay couple marry anytime soon?
The World consists of different types of people. But we must not interfere in what they do with their personal life. Different people have different preferences in life.
Some want to get recognized for their career, and some want to be well-known for their professional life along with their personal life.
Talking about Jillian Michael, she is very familiar with people due to her private and working life. She has been parenting her children with her partner of years but what about getting married?
Let's dig deep into her personal life.
Jillian is sharing two children with her girlfriend
The fitness expert Jillian Michaels has been with her partner Heidi Rhoades for several years. For now, they also share two sons.
Heidi Rhoades had given birth to a son, Phoenix Michaels Rhoades in May 2016 and the same week the couple adopted then two years old daughter, Lukensia Michaels Rhoades from Haiti.
As of now, both mothers are happy and enjoying their parenthood and are seen in several outings with their children. Talking about her kids, Jillian said,
"Seeing my two kids together is a magical feeling. Motherhood changes your DNA. My kids are now an integral part of who I am.' 
Further, Rhoades added,
"It's not the way we had planned it! But that's how our life works. It's always big. It could never be something like one child at a time."
You may like to read Some of the lesbian relationships of the entertainment industry!
Is Jillian engaged?
Talking about their relation, as reported, they have been dating for three years before Jillian came out and revealed she was gay in 2011.
Further talking about their relationship, what we have known is Jillian Michaels is great at keeping secrets. That might be the reason, not much is revealed about the couple. They got engaged in March 2016.
"I know I'm an a–hole all the time, but if you'll continue to put up with me, I would like you to marry me,"
She continued,
"Heidi is the perfect person for me. The only place where there's like a solace…a safe-haven is with my family and Heidi is the nucleus of that family. She's the glue that really holds everything together and I think without that, I would be lost."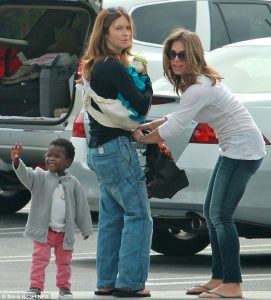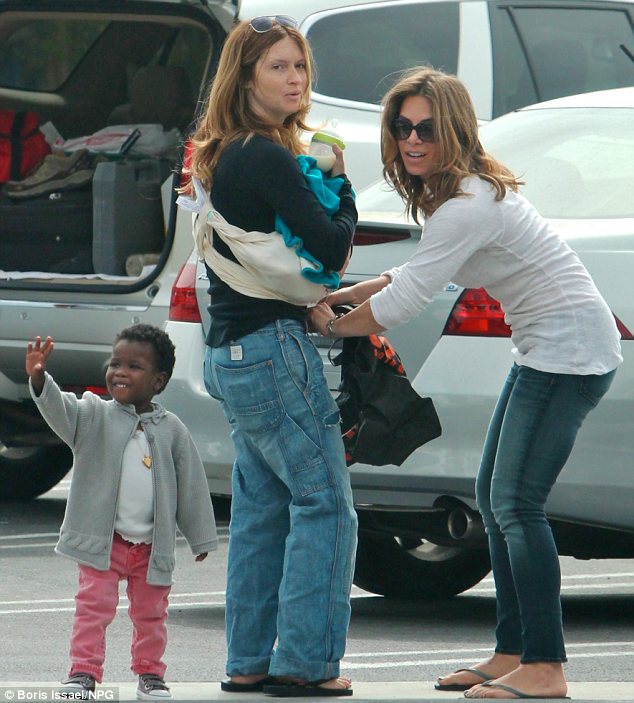 Also read Jillian Michaels's horrendous Italian yacht holiday! Learn how she deals with her Hashimoto's disease!
Short Bio on Jillian Michaels
Jillian Michaels is an American personal trainer, businesswoman, author, and television personality from Los Angeles, California., U.S.  She was born on February 18, 1972. She is known for her TV shows from NBC, 'The Biggest Loser' and 'Losing it with Jillian'. She is also a part of the talk show on television called The Doctors.  In fall 2015, she hosted and co-judged a series on Spike titled Sweat, INC. In January 2016, her reality television series Just Jillian premiered on E!. More bio…