Gay couple Tom Daley and Dustin Lance Black hosted baby shower. Revealed the gender of their baby and are very excited to welcome their child this year!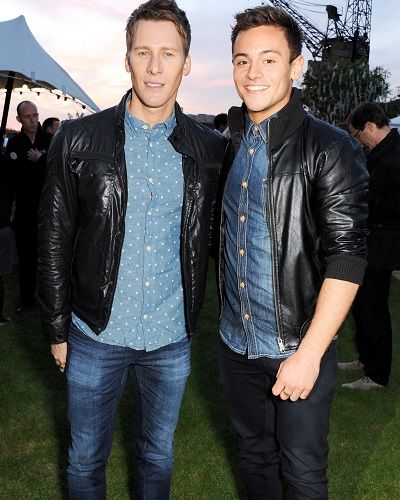 Dustin Lance Black is an American screenwriter, director, film and television producer, and LGBT rights, activist. He is in a relationship with Tom Daley. Dustin's boyfriend Tom is a British diver and Olympic bronze medalist(2012).
The couple just are soon dad to be and hosted their baby shower! The couple announced that they were going to be parents on Valentine's Day. They also revealed the gender of the baby and shared that they are going to have a baby boy. Tom said,
"We're going to have a little boy".
The gay couple is going to have a baby boy according to the reports and they are on cloud nine right now. Tom is very fond of children, he shared in an interview in 2013 itself that he is so fond of kids and he also joked that would like to have an army of children. He said,
"I've always been a family person, so I've always wanted kids, and I know Lance does, too. I don't know how many [we want to have]—an army of kids, a whole diving team."
Fatherhood
Tom Daley and Dustin Lance Black became proud parents in July 2018. It's a baby boy and they have named him Robert Ray Black-Daley. Dustin said that he does the night shift for six days looking after his baby. He said in an interview,
"I am a new dad so I don't know what that means. I do night duty six days a week and Tom does one day for now – that's the deal until after the Tokyo Olympics. If he misses sleep, it's dangerous; if I do, I'm just cloudy-headed."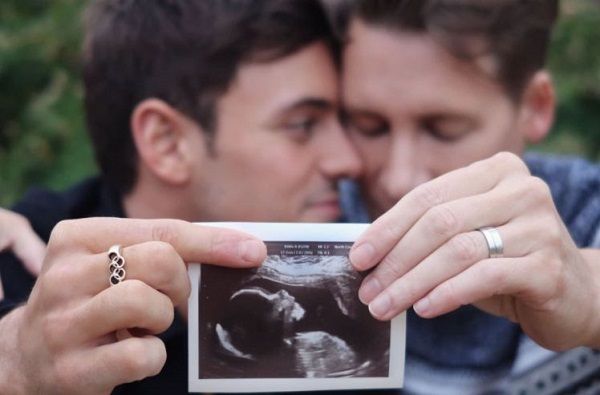 Difficulties in Surrogacy
The FINA World Champion spoke about how difficult it is in the surrogacy process in the UK. On BBC's Andrew Marr Show, he told the host of the show, Nick Robinson,
"So for example here even in the sperm donor and the egg donor create embryos and then there's a surrogate that  carries that baby and has no biological connection whatsoever the law in the UK recognises the surrogate and her husband as the parents."
The couple wants to raise their children in the UK so they have to go through some legal issues. If it was in Tom's hands then he would take Tom away from his country and settle somewhere else because that would make their life easier. But the UK is their home country and they want their children to be raised there itself.
They also faced criticism for their decision to have a baby via surrogate mother. But Tom instantly gave an answer saying,
"There are lots of people in this world that can't have kids, whether it's due to fertility issues or health issues, whatever it may be, I don't think there would be as much drama if it was a straight couple."
Also read Rav Wilding's Journey From A Police Officer To The Television Presenter; More Details About His Injury And Personal Life
Romance and Marriage
Tom is 20 years younger than his Oscar-winning partner, Dustin. Black won the Oscars for his screenplay for Milk. For Tom, it was love at first sight,
"It was love at first sight. I've never felt anything like it – and I made the first move."
They have faced many ups and downs in their relationship. They have had a long-distance relationship. Tom was also caught cheating on his partner, Black while he was away with model Edward William.
After confession, the couple still decided to be together, and hence they engaged in October 2015 and fixed the date of their marriage after 19 months of the engagement. Tom said,
"Lance and I had time apart then coming back together, realising we're meant for each other. We're soulmates."
The couple then married on May 6, 2017, golf resort in Dartmoor national park, 30 miles from Plymouth, Devon. the place of their wedding destination was where Tom grew up and 50 guests were invited.
You may like to read Dustin Lance Black, the gay partner of Olympic diver Tom Daley accuses British Swimming of telling lies and unfair treatment!
Short bio on Tom Daley
Tom Daley is a diver. His real name is Thomas Robert Daley and belongs of British nationality. In 2009, he won FINA World Championship in the individual event at the age of 15.
Moreover, when he became 14 years old, he represented Great Britain at the 2008 Summer Olympics where he was Britain's youngest competitor. More Bio…