Gaz Beadle reveals the trick he used to prepare his son Chester for the birth of daughter Primrose!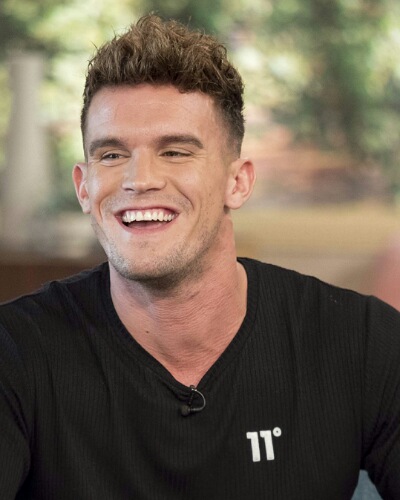 Geordie OG star Gaz Beadle has a son named Chester with fiancee Emma McVey. And in December, Emma gave birth to a cute little daughter Primrose. But the parents had to prepare their elder child son Chester for the new arrival. This is how Gaz managed to do it.
Gaz Beadle and his trick before birth of second child Primrose
Geordie OG star Gaz Beadle, 31 spoke about how he prepared his eldest child son Chester with fiancee Emma McVey, 27 prior to the December arrival of their second child daughter Primrose.
In an exclusive chat with OK! Online, he spoke about how it is to be a dad of two. Additionally, he explained on how he prepared his son Chester to be the big brother for the newborn.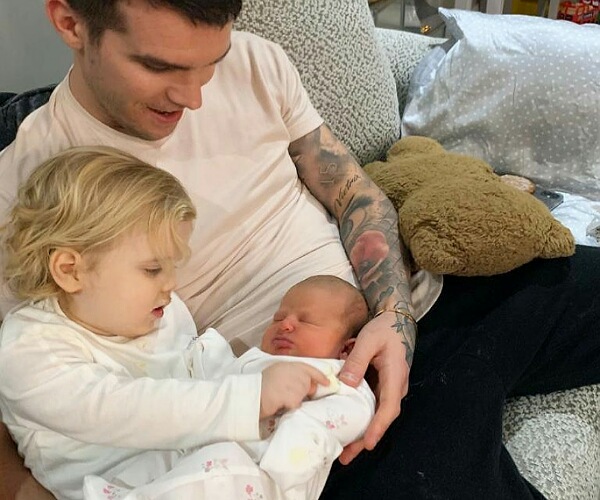 The couple decided and got Chester a new baby doll and let him treat it as a real baby. This would help the toddler to get used to having a little baby around in the house.
What Gaz said?
Gaz revealed:
"We bought him a baby doll to try and get him used to just holding the baby.

"We'd be like: 'Are you gonna change the baby's nappy?' And then, we'd do that. We'd put the baby in the bath."

"It got to the point that he was sleeping at night with the baby in his bed. And he'd see us put the blanket on him. So, when we'd leave the room, we'd turn the camera on and he'd go…"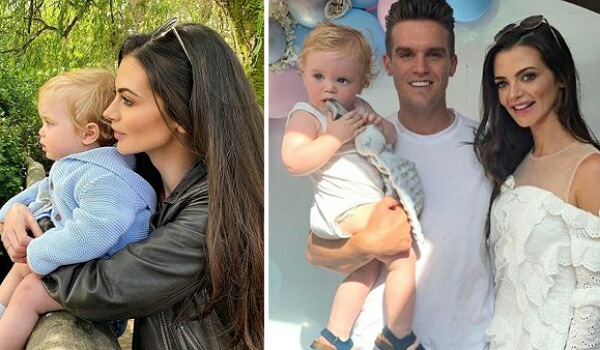 Gaz mentioned on how Chester would then put the blanket on the baby doll. Further, Gaz continued to narrate:
"And he'd be sitting up, and he'd be patting the baby, and getting the little blanket and patting it and going: 'Night night Baby, Baby night night.' And he'd go to sleep.

"In the morning he'd run in and get a towel and try to bathe it and that. So when Baby came, he went: 'Baby!' And he thought that was, I think, the real life version of what we gave him."
The proud father added:
"He still doesn't call her Primrose or Prim or anything. He runs in in the morning and goes: 'Baby? Baby?' So he still thinks it's Baby."
Gaz reveals the tiring journey
Talking about how tiring things became to parent two small kids, Gaz said :
"Even though it's only been two years for us I was like: 'I can't remember it being like this. I'm knackered.

"I look back at pictures and videos of me asleep in bed giving Chester bottles and thinking: 'We were this tired.' I remember. But it was only two years."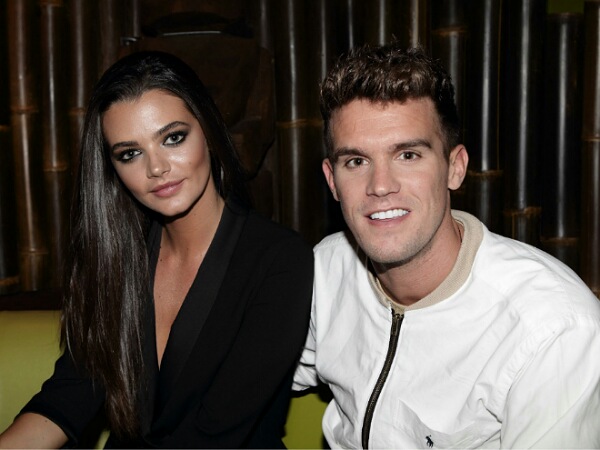 Gaz also advised others to use the baby doll method to train their elder child on baby care. He said:
"But that's a really good thing for anyone who has kids [and is preparing for another] – I would definitely go to the toy store and get them a little doll and start doing the little things like nappies or rocking them.

"Start getting them used to seeing a little baby around and it works really well."
Short bio on Gaz Beadle
Gary Beadle, also known as Gaz Beadle is an English reality television personality. People mostly recognize him for his appearance in the MTV reality series 'Geordie Shore'. Additionally, he also appeared in the second series of 'Ex on the Beach'. More info…