Everything to know about Gena Tew; Social Media Influencer, Illness, Health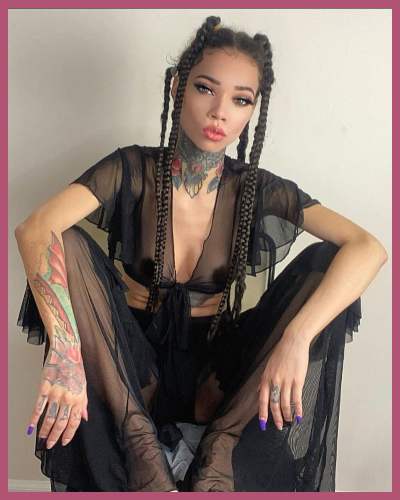 Gena Tew is a well-known social media personality, model, and Tiktok star
She used social media sites to share her health journey after being diagnosed with AIDS
---
The 27-years old social media influencer Gena Tew rose to prominence for posting fashion and modeling content on social media.
Gena regularly posts eye-catching photos, covers songs, and videos on her social media handles. In recent days, she has been sharing her health journey after she was diagnosed with AIDS.
She stated earlier this month that she had lost her ability to walk and was now confined to a wheelchair. She also lost a lot of weight as a result of the diagnosis, recalling weighing barely 65 pounds at one point.
Gena said that she became so weak after learning she had AIDS that she could barely focus and had to strain to speak.
Also read "Billy Porter opened about his 14-years long HIV-positive diagnosis!"
How did Gena Tew get Aids?
Gena revealed to her fans in a TikTok video last month that she has tested positive for AIDS. She explained in a video how she got AIDS in response to an inquiry.
She admitted that she was sick before she found out she was positive and was almost on the verge of dying before doctors recognized what was wrong with her.
The influencer also revealed in her health updates that she was unaware of the diagnosis because she had not been examined in the previous 10 years. According to her videos, the influencer contracted the virus while she was between the ages of 17 and 19.
She told,
"I have had a couple free tattoos so it could have been a dirty needle, I don't know. Do I know any one of those people? No. Did I say anything when those things happened? No. Because I was naive and I was stupid and I was young."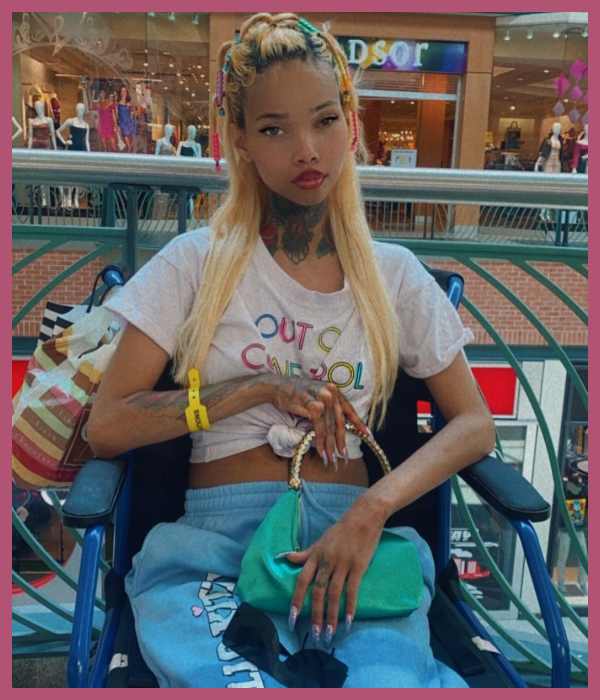 Well, she is still unsure of how she got the virus but she has informed her sexual partners of her situation. And thus far, she claims, no one else has tested positive.
Further, according to Gena, everyone she has called has been quite supportive, calling to see how she's doing and asking if she needs anything.
Her Experience
She describes her symptoms as "terrible," saying she's lost movement, control of her bowels, and has gone blind in her left eye.
Gena says the diagnosis has transformed her life and the life of her mother, who cares for her.
Also read "Queer Ete star, hairdresser Jonathan Van Ness reveals in his new memoir that he is HIV-positive!"