Geordie Shore actress Abbie Holborn reveals that she has split from her last boyfriend drug dealer Charlie Gratton!
Geordie Shore actress Abbie Holborn has separated from her boyfriend who was supposedly a drug peddler and convicted for it, Charlie Gratton.
---
Abbie Holborn and her split from boyfriend Charlie Gratton
The reality TV star Abbie Holborn, 24 was answering questions of her fans on Instagram Live during a Q and A session. She revealed that she is now single. It implies that she has split from her now ex-boyfriend Charlie Gratton.
Abbie was, born in Stockton-On-Tees, County Durham in North East England. She has been always a social butterfly and loved music. She belongs to a musical family, especially from her father's side. Her father Craig Holborn is a singer who used to sing at events.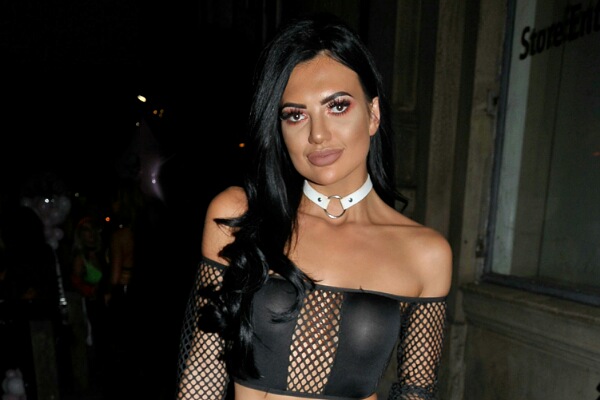 She was studying at Darlington College before her appearance on the show, Geordie Shore in 2017 for its 14th season. She did a part-time job with Student Loans Company in collections to finance her education.
About Charlie Gratton and his crime
Charlie, 26 is a native of Norton Middlesborough which is close to Geordie. He was found in possession of ecstasy and ketamine with intent to supply.
He was one of the 12 drug peddlers who were arrested and put behind bars on charges of possessing drugs with the intent to supply at Creamfields music festival. Charlie himself had with him 114 ecstasy tablets worth £1140 and £1395 of ketamine.
In 2018 after a trial, the Judge gave the group a total sentence of 32 years. Charlie got a sentence of 3 years imprisonment. But in March 2019 he was released from jail after completing 14 months of his sentence.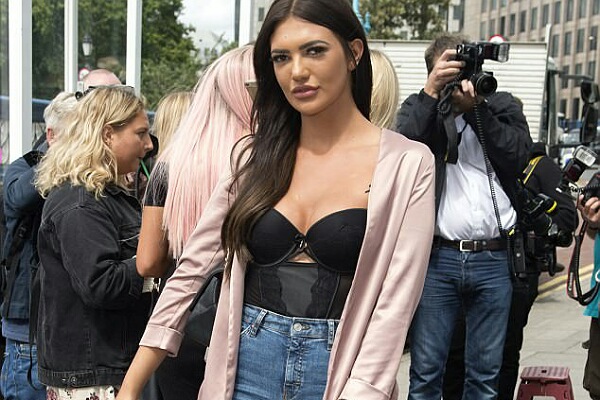 Also, read Former Geordie Shore star Gary 'Gaz' Beadle is engaged to his pregnant girlfriend Emma McVey!
On 29 March 2019, he posted on his Facebook:
"Finally a free man, thanks to everyone who stuck by me and kept in touch!"
The couple's relationship
Geordie Shore star Abbie and Charlie began dating in the spring of 2019 after his release from jail. And then in April 2019, the couple posed for a picture together to mark Charlie's homecoming. Abbie's castmate Sophie Kasaei commented on the post on Instagram:
"Welcome to the club #BFClub"
And another of the show's cast-mate Nathan Henry had commented with two heart-eye emojis.rediff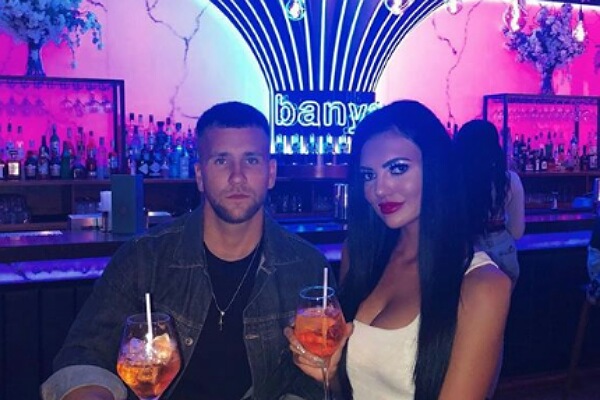 Charlie soon became an important part of her friendship circle. They loved each other in the start and seemed happy together. Often, the two would post their photos online on their social media.
But somewhere along the way, some misunderstanding cropped up and the relationship went sour. So much so that the couple decided to split.
The separation seemed to be a cordial one since there was no public display of messiness. Whether there is bitterness between the two now is not certain. Their last photo together was in September 2019 when they were on a night out.
During her time on the show, Abbie had dated Sam Gowland and Scotty T. briefly. She also had a brief romance with Marnie Simpson. But she later described it as "drunken fun". She also had an on-and-off type of relationship with Aaron Chalmers on the show.
Earlier in 2016, she made headlines when she was put on a date with famous boxer Floyd Mayweather. When questioned on it, she said:
'I pulled him.'
Source: The Sun UK