Geordie Shore stars Chloe Ferry and Sam Gowland break up! Will Sam remove Chloe's tattoo from his left thigh?
The couple was together for just 17 months. We are talking about Geordie Shore star Chloe Ferry and her boyfriend Sam Gowland. They have separated now, Chloe announced on her social media.
Chloe Ferry separates from boyfriend Sam Gowland
The reality TV star, Chloe, 23 announced on her social media that she and her beau Sam Gowland have split. Sam, 23 is a Love Island star and was dating Chloe for the last 17 months. Chloe wrote to her 3.1 million followers:
"It hurts me to say this but me and Sam have gone our separate ways.

"We are still friends. Things carry on as normal.

"Bring on Saturday for the shop opening."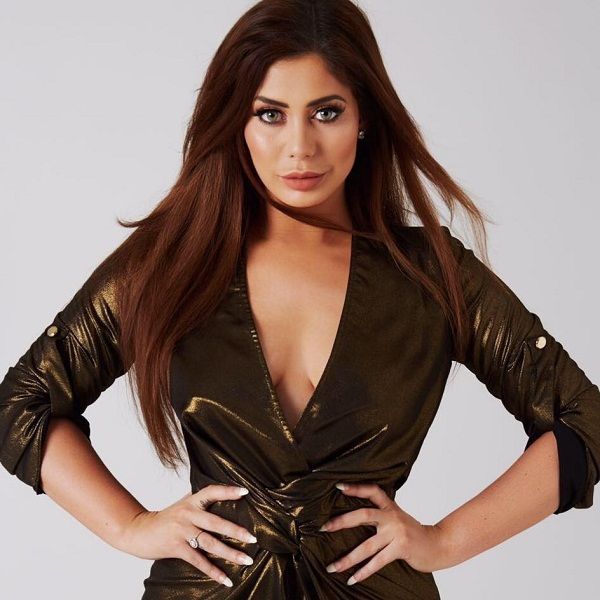 In this post, Chloe is talking about her new beauty shop, CM House of Aesthetics, in Tyneside which will be inaugurated on Saturday, 11 May 2019. Despite the personal tragedy in her life, Chloe will be going ahead with her planned store launch. Sam has yet not commented on this post.
The relationship dateline of Chloe Ferry and Sam Gowland
Chloe Ferry and Sam Gowland had met on the set of Geordie Shore when the Love Island alum went to his native town in North East to be part of the hit reality show in October 2017. The couple started dating and moved in together. But now the news of split is in right from the horse's mouth.
Late last year, Geordie Shore's Vicky Pattison had broken up with her fiance John Noble. Infidelity from John was allegedly the cause of this separation. Vicky had said:
"When I started off I didn't see light at the end of the tunnel," she explained. "I just felt really broken and lost… but it became more than just me.

"It became about me wanting to show women who've been through something similar that although it is rubbish, although it hurts and feels like you might not be able to get through it, you can."
From the previous hinting posts of Chloe from last October, it looks like cheating from Sam was probably the reason for the split of Chloe from him.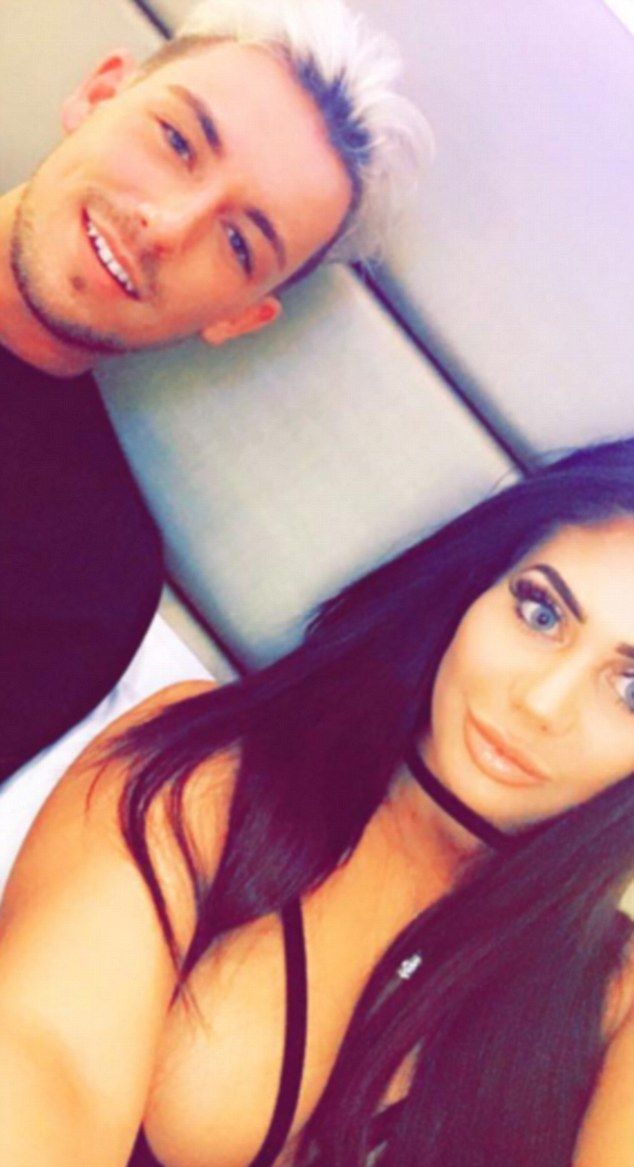 Chloe Ferry slams Sam Gowland
Chloe seemingly found out that her ex Sam has started following girls on Instagram less than 24 hours after the split. She uploaded a tearful video of herself and said to her fans:
"Obviously I'm trying to put a brave face on and be happy because it's a very important day for us and I'm getting people print screening us and sending us DMs of Sam following girls already."

"We haven't been broke up 24 hours, literally is that a joke?"

"I cannot get over that I have been with Sam nearly two years and we haven't even been broke up 24 hours and he can do that to someone."

"I can't think of anything worse than doing it to him

'I'm just trying to put a brave face and I got people sending us stuff, s**t that I don't want to see. I just don't want to see it

'Anything Sam's doing or done can you not send to me."
Sam Gowland and his tattoo! What he will do?
Sam has Chloe's face tattooed on his left thigh when he appeared on the show Just tattoo of us. Sam also had her name inked on his neck. And Chloe had his name inked on her wrist with a sweetheart.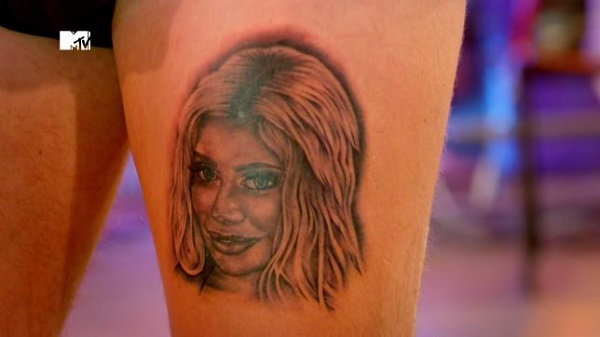 Another Love Island guy, Newcastle's personal trainer Adam Collard, 22 is reported to join the cast. He is single now after his recent breakup from Love Island girlfriend Zara McDermott. So will Adam and Chloe couple up now?
Short Bio on Chloe Ferry
Chloe Ferry is a television star from England. She became famous after appearing on the MTV  reality series, "Geordie Shore" in 2015. Moreover, she has also featured in the popular reality TV show Celebrity Big Brother in 2017. More Bio…
Source: Mirror UK, Digital Spy, daily mail