George Clooney Gets Candid about Why His Proposal to Wife Amal was Almost a Disaster!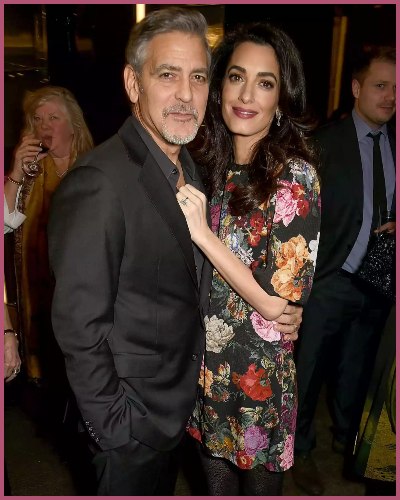 George Clooney opened up about what really happened on the day he proposed to his wife Amal Clooney for marriage.
The actor appeared in Drew Barrymore's show where he revealed what almost went wrong that day.
This year, the couple celebrated their eight-year anniversary in a romantic way in New York.
---
George Clooney is thankful Amal did not reject him after seeing his proposal ring
George Clooney opened up about what really happened after he proposed to his ladylove Amal Clooney to marry him.
The actor who appeared on Friday's episode of the Drew Barrymore Show described his proposal to Amal as a disaster. It was because the talented human rights attorney initially thought the huge diamond ring once belonged to one of his ex-lovers.
Clooney  recalled:
"It was a disaster, I planned it out, I planned the whole thing out,"

"I've got the ring in a little drawer behind her, I've made dinner and we had only been dating for about six months."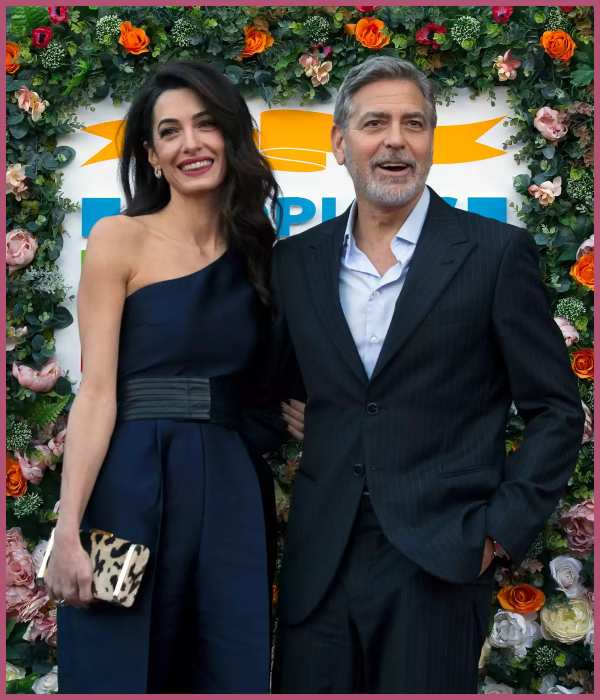 The Hollywood legend noted that he thought of having Amal get something from the drawer where he had kept the ring. To make the occasion more romantic, he played the song Why Shouldn't I by his aunt Rosemary Clooney.
However, things didn't go as planned when the lawyer saw the ring and immediately thought it must have been one of his ex-girlfriends'.
The Oceans Eleven actor added:
"She kind of pulls this thing out, this little drawer, and there's a diamond ring in there,"
The Academy winner jokingly continued:
"And she looks at it and she's like, 'Uh there's a ring in there.' Like somebody left a ring there years ago. And I'm like on my knee…,"
After nearly 20 minutes of Amal saying "'Oh my God, Oh my God,'" she finally said "yes."
Also, Read Julia Roberts Opens Up about How Friend George Clooney Made her Feel Less Lonely while She was Away from Home!
George and Amal's life after eight years of marriage
After their engagement, in one of the pair's first official events together, Clooney said:
"I met my lovely bride-to-be here in Italy, whom I will be marrying, in a couple of weeks, in Venice, of all places …  would just like to say to my bride-to-be, Amal, that I love you very much and  can't wait to be your husband,"
Thankfully, everything went right after the chaotic proposal and the couple tied the knot just five months after in a lavish ceremony in Italy.
The wedding was the talk of the town and was attended by family and close friends who were A-listers.
The pair who have been happily married recently celebrated their 8th anniversary and are proud parents to 5-year-old twins Ella and Alexander.
Clooney, who has a long history of dating beautiful women was never certain he'd get married. That was until he met Amal.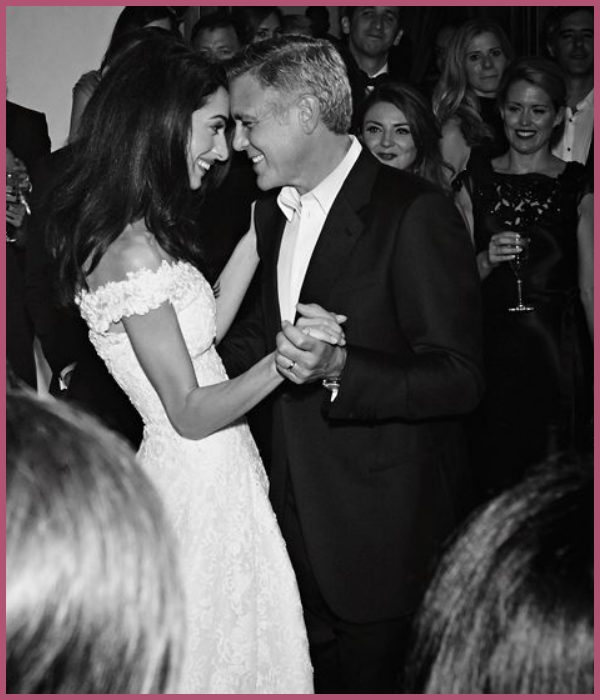 The pair first met over dinner at Clooney's home in Italy through a mutual friend. There was an instant connection between them.
Their romance blossomed from thereon and the couple kept in touch over email for many months. They finally decided to meet up for their first-ever date in London.
Their romance soon went public after paps captured the attorney with Clooney and that made global headlines. Things moved very quickly for the two and just a few months into the relationship, the loved-up couple started vacationing in exotic locations around the globe.
An engagement and marriage soon followed.
Ever since then, the couple is committed to looking after their family and working for humanitarian causes for those less fortunate.
Also, Read Exes Drew Barrymore and Justin Long Reunite for Her Chat Show!