'Abuser' Finds a Wife at Married at First Sight after 3 Exes Warned him Over The Emotional Abuse!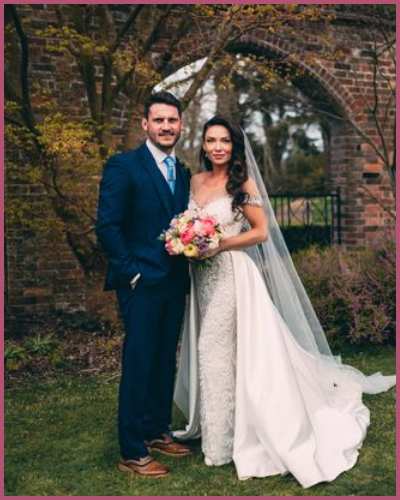 Married At First Sight UK star George Roberts wed a stranger on TV while he still holds an abuser tag.
The marriage comes after three exes reportedly make complaints of his alleged emotional abuse to the police.
Learn about the marriage details of George and former Ms. Great Britain April Banbury.
---
George Roberts, 40, finally finds a bride in the current series of Married at First Sight UK in September 2022!
Will George Roberts give up his nature of emotionally abusing girls after getting married to April Banbury?
As the 40-year-old reality TV star George Roberts is hitched to Ms. Great Britain April Banbury, fans are wondering if he changes. His exes were indeed horrified after he got married on the show.
The Married At First Sight UK pair immediately hit it off and were ready to marry after seeing each other for the first time at the altar.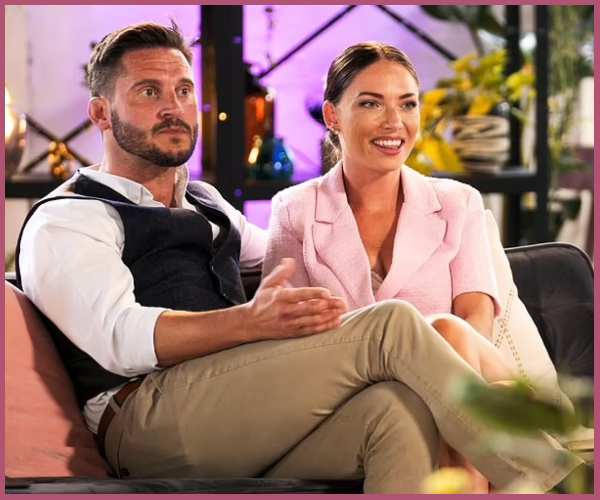 The popular George Roberts has been accused of 'emotional abuse' by three of his ex-girlfriends after he appeared on the show. His three exes have made independent complaints about his obsessive, manipulative and abusive nature to the Police.
Also, Read Constance Wu Opened up about How the Fresh Off The Boat Producer Sexually Harassed her During the First Two Seasons!
What have George's exes said about his abusive nature? More to unfold
The three women reportedly filed for the same after they were shocked to see the abuser George in trailers for the current series of the E4 match-making show as one of the exes said,
"I contacted Married at First Sight, E4 and All4 and the producers to tell them he was a known emotional and mental abuser of women."
If you are wondering what happened, the makers completely thought that was a nuisance and they paired him with someone else. Does April Banbury have a problem with these all? Her reactions are welcomed.
George Roberts was an affectionate man who later turned his loving nature into a coercive and controlling man and that was not ok as his ex claimed,
"I'm so shocked to see he has been given a platform on a TV show. I messaged Married at First Sight. I said I reported him to the police. They asked for additional information which I gave and I never heard anything further."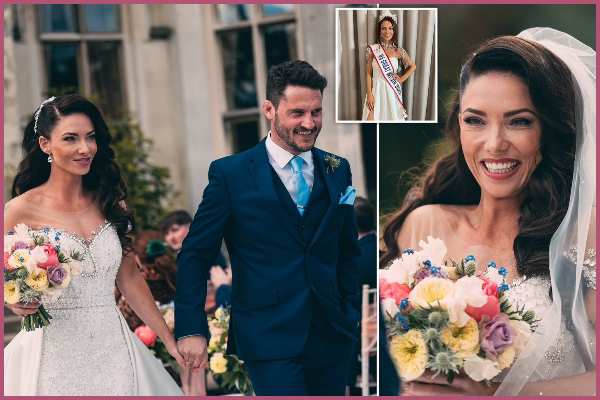 Roberts is a father of four who also nurtures his daughters pretty well but his former girlfriend who accused him sent evidence of abusive nature saying,
"I sent everything I had. They said they would be looking into it."
Also, Read RHOC Alum David Beador Does Not Want to End His Marriage to his Wife Lesley Beador!
Is George Roberts an abuser?
George Roberts the British reality television presenter might not be an abuser. The Worcestershire native might have faced untrue allegations, as his spokesperson defended him,
"George categorically denies these allegations. As a father of daughters, he finds these accusations deeply upsetting and does not condone abuse nor behave in that way."
While Channel 4 is taking these matters extremely serious after failing to find these after rigorous checks on the contestant's background, the spokesperson continued,
"These allegations were never brought to his attention, investigated or taken further by the police for good reason as they are simply not true."
Don't miss this! The data is obtained that April Banbury cheated on dad-of-four husband George Roberts on their honeymoon with a female hotel guest.
Also, Read Wendy Williams Gets Back to Rehab to Get Rid of Her Substance Abuse Issues!