George Weah: The former Ballon d'Or and Chelsea FA Cup winner continues his legacy as he becomes the president of Liberia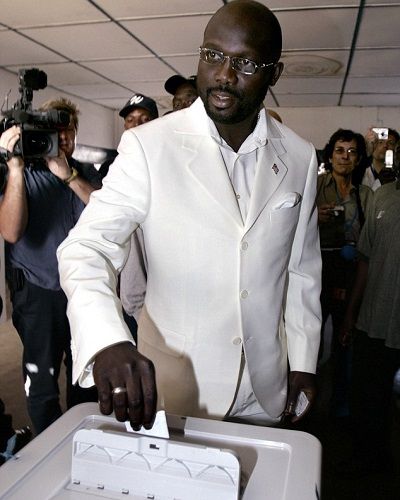 The former Chelsea and AC Milan striker has been elected as the president of Liberia.
George Weah was the first African player to win the Ballon D'Or and FIFA World Player of the Year.
---
In the recently held election, the former footballer won 12 of the 15 counties in the West African country. His opponent Joseph Boakai, has only two counties vote for him.
Previously, Joseph has also been the vice-president for the last 12 years. After his victory, George took to Twitter to thank the people of Liberia.
The Liberian people clearly made their choice yesterday and all together we are very confident in the result of the electoral process. #Liberia #Liberia2017

— George Weah (@GeorgeWeahOff) December 27, 2017
Back in October, George topped the first round of voting. However, he didn't secure the 50% needed to win outright. After that, the runoff was shifted two times after allegations of voting fraud and irregularities.
In the 2005 voting, the former Chelsea man couldn't win and the main reason behind his defeat was a lack of education.
You may like to read President of Croatia, Kolinda Grabar-Kitarović cant keep to herself over Croatia's win in FIFA!
George Weah's football legacy
Back in 2000, the 51-year-old former forward was signed by Chelsea on loan. Soon after that, he showed his talent and netted a header in his debut game against Tottenham.
In his very first season, he also won the 2000 FA Cup with the Blues by beating Aston Villa. Furthermore, the current Liberia president also won the Ballon d'Or in 1995 and FIFA World Player of the Year in 1996. He is the only African player to do so.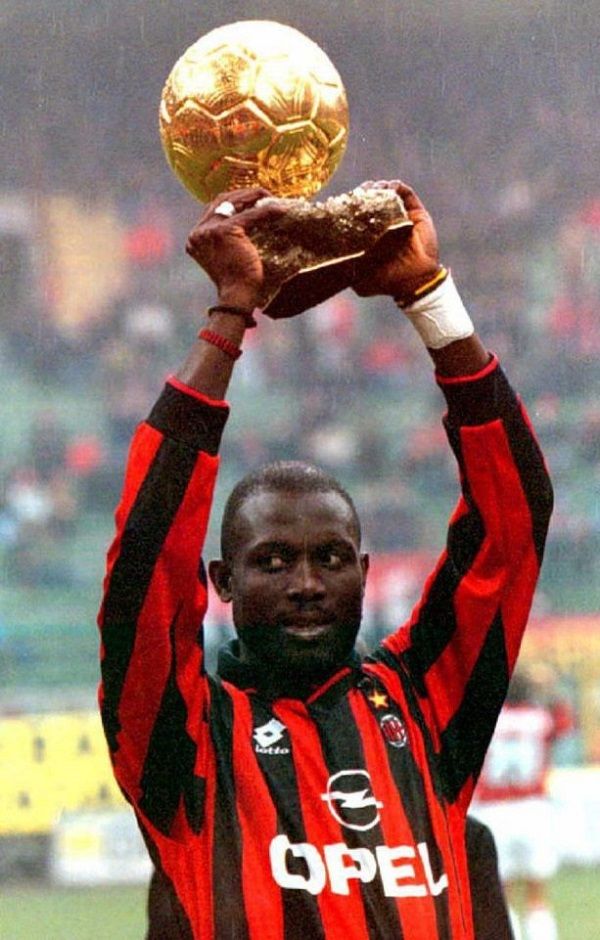 Apart from that, he has also won African Footballer of the Year three times. Moreover, in the European competition, George has also lifted the Serie A two times and Ligue 1 once.
He has also played under the current Arsenal manager, Arsene Wenger in Monaco. Wenger has mistakenly congratulated him on the presidential victory in October stating,
"I would like to congratulate one of my former players, who became president of Liberia. It is not often that you have a former player who becomes a president of a country. Well done George and I would say just for him to keep his enthusiasm and his desire to learn and to win."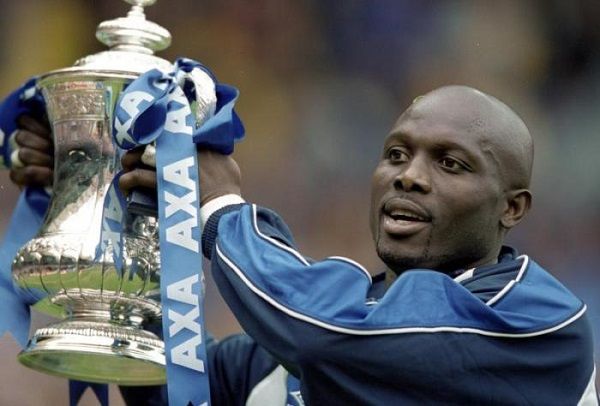 Also read "You have to be consistently present." says Jack Wilshere who's injury issue is hampering his stats as well as career
Short Bio on George Weah
Liberia-born George Weah is a former football player. He holds Liberian citizenship. The former Ballon d'Or winner is presently a politician working for the Liberian people. Currently, he was elected as the 25th President of Liberia on 29th December 2017.
Additionally, he also won FIFA World Player of the Year in 1995. George Weah played as a striker for clubs like Monaco FC, and PSG from 1988 to 1995. Furthermore, he also played for AC Milan FC, Chelsea FC, and Manchester City Fc during his football career. More Bio…