Georgina Chapman who divorced the disgraced Harvey Weinstein is dating Adrien Brody!
Page Six has been carrying reports of Georgina Chapman, the ex-wife of the disgraced Harvey Weinstein dating Oscar-winning actor Adrien Brody since fall 2019. And a source has confirmed that the couple, Georgina and Adrien have a strong bond.
Georgina Chapman dating Adrien Brody
The ex-wife of Harvey Weinstein, Georgina Chapman is dating actor Adrien Brody. Their relationship started in the fall of 2019 and they have now made it public. An insider has said that the couple's relationship is still going strong.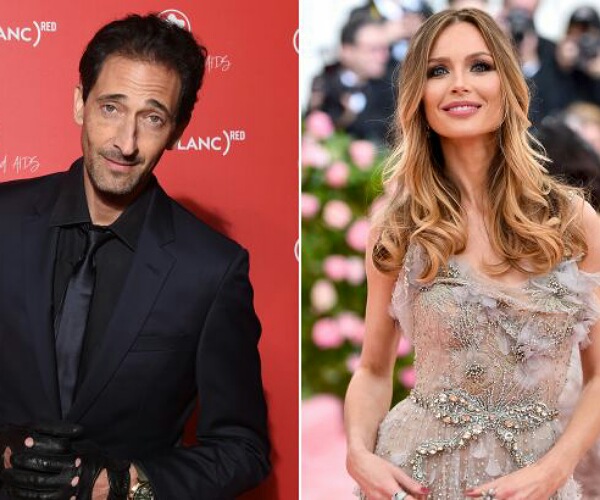 The couple is happy together but it is not certain when they plan to move their relationship ahead and get engaged.
After her separation and divorce from Harvey, the Marchesa designer Georgina Chapman had pledged to never date again and during these dark hours, Adrien was her biggest support.
The relationship – Adrien and Georgina
Adrien and Georgina had similar friend and social circles. They had also met on several occasions before. The first time they met was when Adrien had starred in two movies which was produced by the ex-husband of Georgina, Harvey's company, Miramax. But according to Page Six, it was after their meeting at an event in Puerto Rico in April 2019 that they started having feelings for each other.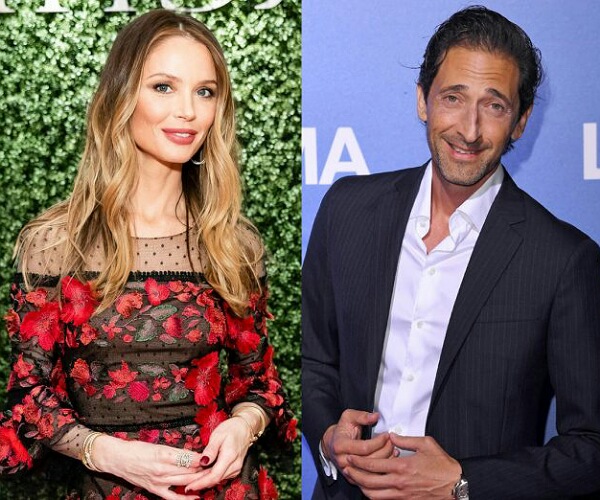 There are hard proofs in the form of photos in which the couple is seated on a table together with friends for a candlelight dinner and appear quite cozy with each other.
The relationship – Georgina and Harvey Weinstein
Georgina Chapman and Harvey Weinstein dated and wed  in 2007. They share two children together.
But a decade after their wedding, in 2017, there was an outpour of allegations of sexual misconduct against Harvey from various places and from multiple women. Georgina was disturbed by all these accusations. She took separation from her husband and filed for a divorce from him in 2018.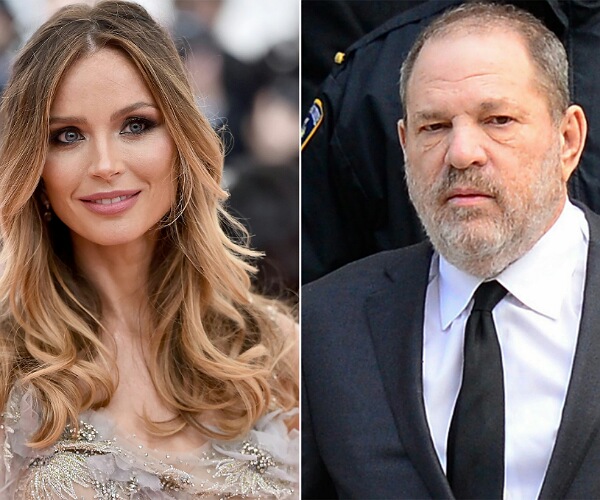 Georgina for some time decided to keep quiet on all these allegations. Additionally, she canceled all her fashion week appearances for nearly more than six months. And then in May 2018,  Georgina decided to break her silence and speak for the first time about the scandal which shook her peaceful family life.
Georgina Chapman – Was she aware of the sexual misconduct of Harvey?
Many survivors of the sexual misconduct of Harvey had stated in their police reports and in interviews that Harvey had made misogynistic comments in front of his then-wife Georgina. Hence there were speculations that Georgina knew at least something about her ex-husband's nasty behavior.
But Georgina told Vogue that she never knew or even suspected such a thing about her husband. She told:
"I've never been one of those people who obsesses about where someone is."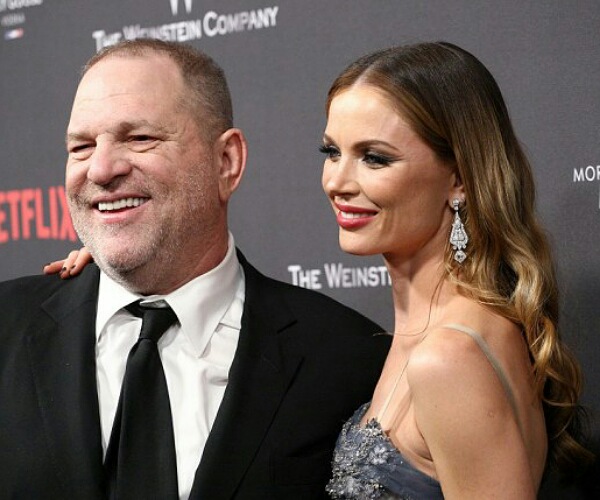 Expressing her feelings, Georgina had added:
"I was so humiliated and so broken … that … I, I, I … didn't think it was respectful to go out. I thought, Who am I to be parading around with all of this going on? It's still so very, very raw. I was walking up the stairs the other day and I stopped; it was like all the air had been punched out of my lungs."
She revealed:
"There was a part of me that was terribly naive — clearly, so naive. I have moments of rage, I have moments of confusion, I have moments of disbelief! And I have moments when I just cry for my children. What are their lives going to be?"
Georgina took her kids to her family in London after the scandal surfaced to protect them and herself.
Source: The Cut