Now that's a Christmas Present! Georgina Rodriguez Gifts her Partner, Cristiano Ronaldo a Rolls Royce for Christmas!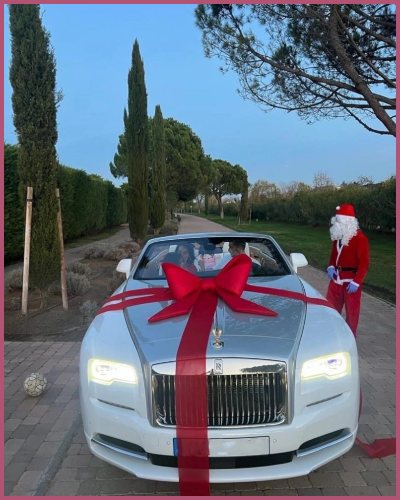 Cristiano Ronaldo's girlfriend Georgina Rodriguez gifts her partner a Rolls Royce as a Christmas gift.
The Argentine model shared a picture of the luxurious car on her Instagram handle.
The footballer also shared a picture of his gift and thanked his partner for her wonderful gesture.
---
Georgina Rodriguez gifts Cristiano Ronaldo a Rolls Royce Phantom worth over £250,000
Georgina Rodriguez surprised her partner Cristiano Ronaldo with a luxurious Rolls Royce Phantom as a Christmas gift.
The model shared a video on her Instagram where she seemed incredibly happy showing her beau the expensive car. Ronaldo looks completely awestruck by the gift.
The part shows the Portuguese player walking out along with his kids to the front of his mansion.
That's when the Argentine model surprises the footballer with the white convertible Rolls Royce wrapped up with a big red bow. The whole family then gets into the vehicle and enjoyed a quick ride.
Rodriguez captioned the video: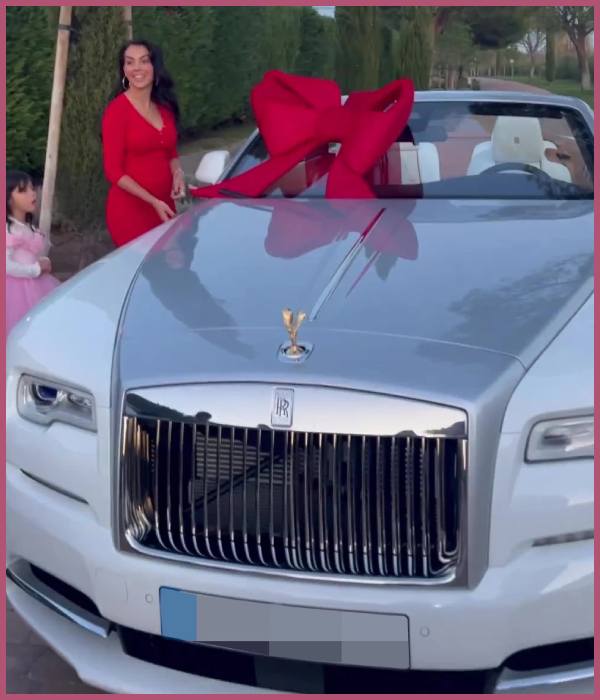 "A magic Christmas night ??? Os amoooo??? Gracias Santaaaa ???,"
Cristiano later took to his Instagram story where he thanked his girlfriend for the wonderful Christmas surprise.
Earlier this month, Georgina looked very upset when Portugal lost against Switzerland during the World Cup in Qatar.
She even praised her partner by writing:
"Congratulations Portugal. While the 11 players sang the anthem, all eyes were on you. What a shame not to have been able to enjoy the best player in the world for 90 minutes,"
The mother of two added:
"The fans did not stop asking for you and shouting your name . May God and your dear friend Fernando continue hand in hand and make us vibrate one more night."
Also, Read Cristiano Ronaldo Baby Daughter Name Revealed! It's Bella Esmeralda
Georgina worked at a Gucci store when she first met Ronaldo
Portugal lost in the quarter-finals against Morocco. It put an end to Ronaldo's dream of winning the World Cup. The player was then seen leaving the ground in tears after what was his last ever World Cup.
Now, the former Juventus star is entering the new year without playing for a club after cutting ties with Manchester United. Many fans consider this a situation that was unthinkable a year ago.
The past few months have been very hard for Ronaldo after being estranged from Erik ten Hag at Manchester earlier this year. He admitted in an interview with Piers Morgan that he left the club through mutual consent but had no respect for the Dutch manager.
Currently, the 37-year-old is in talks with the Saudi Arabian football club Al-Nassr. Reports suggest that the player is considering a whooping £175 million-per-year deal with the club.
Despite all the ups and downs in his career, Rodriguez has always stood like a rock in Ronaldo's life. The pair first sparked dating rumors in 2017.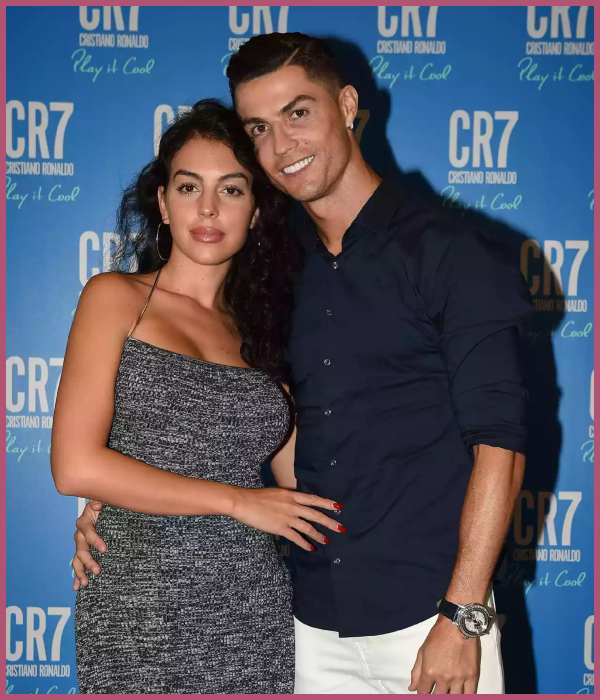 They first crossed paths at a Gucci store where Georgina was working as a sales assistant.
Ronaldo was smitten by Rodriguez from the moment he saw her. They started dating shortly afterward and he would often come to pick her up in luxurious cars. Rodriguez said:
"Many times he'd come after work,"

"He would come, I remember once, once in a Bugatti. My coworkers went crazy. They get there on the bus, and I would leave in a Bugatti. I mean people couldn't believe it."
In November 2017, the couple welcomed their daughter, Alana Martina. In October 2021, the lovers announced they were expecting twins.
But in April 2021, they jointly announced the loss of one of the twins, a boy. Their daughter, however, survived and they named her Bella Esmeralda.
Also, Read Georgina Rodriguez Walks the Red Carpet for the First Time after Tragedy!