The Untold Truth about an Italian luxury fashion designer Gianni Versace's Mansions!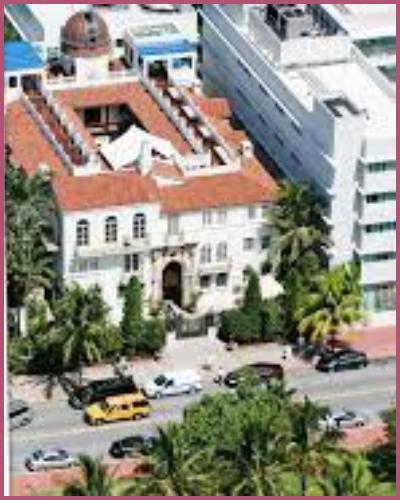 Casa Casuarina aka Gianni Versace Mansion is an American property from the 1930s.
The Building owned by Italian fashion designer Gianni Versace since 1992 is up for sale.
It turned into a luxury boutique hotel, The Villa Casa Casuarina in 2015 but is currently on sale.
---
Gianni Versace Mansion is a beautiful luxurious property located at 1116 Ocean Drive in the South Beach neighborhood of Miami Beach, Florida.
1. Versace Mansion turned into The Villa Casa Casuarina in 2015
Gianni Versace Mansion is located in the Miami Beach Architectural District in Florida.
The former mansion of the late Italian fashion designer Versace turned into a luxury boutique hotel known as The Villa Casa Casuarina.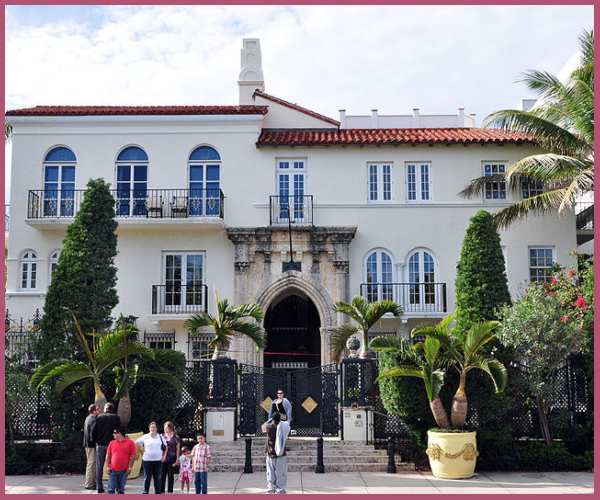 After his death in 2000, the mansion was purchased by Peter Loftin for $19 million who converted it into a boutique hotel, restaurant, and luxury event space.
2. Donald Trump nearly acquired the Mansion
Back in 2013, former US President Donald Trump wanted to bid for the Gianni Versace mansion when it was up for sale.
Likewise, the mansion features a game lounge, a library, an elevator, and seven full and three partial bathrooms. It also has two kitchens, and a grand dining room garden.
3. Versace's Mansion is Up For Sale
As of June 2022, the Casa Casuarina is on sale by Sotheby's International Realty for a whopping US$70 million.
The late fashion icon Gianni Versace redesign it in the Italian Baroque style in 1995 after its purchase.
It is not only the first time, the Gianni Versace mansion is put on sale many times. The initial purchase price of Versace was $7.5 M.
4. Former Amsterdam Palace
Before Gianni Versace purchased the house it was called Amsterdam Palace. Jacques Amsterdam had purchased this house for $100,000.
Eventually, he converted it into a 24-unit apartment building and gave it the name The Amsterdam Palace.
Meanwhile, there were several reconstructions and renamings. One of the several names includes calling it Christopher Columbus Apartments.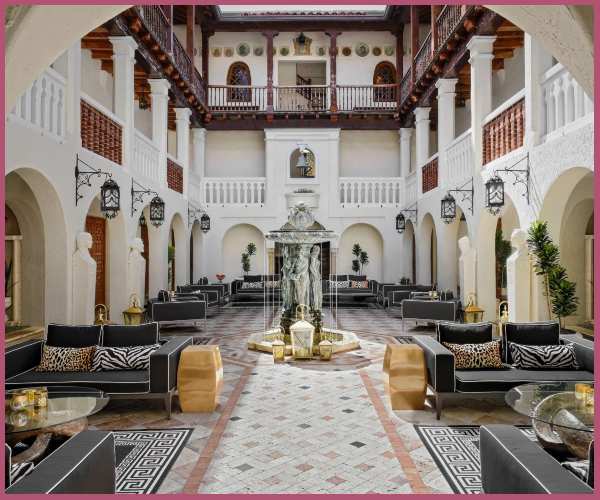 Also, Read The Rock Gifts His Mum A Brand New Home. A Look At It And It's Worth
5. The Real Hands behind Gianni Versace's mansion
Casa Casuarina was the original name of the Gianni Versace mansion back in 1930.
The mansion design credit goes to Ronin Wolf in the Mediterranean Revival style. The then-owner Alden Freeman (1862–1937) hired an architect from a wealthy family.
Freeman had the house restructured with its Coralline rock blocks and its interior design has a key lime coral flooring.
The son of the treasurer of Standard Oil first stayed at the house. Meanwhile, he adopted Charles Boulton and Boulton's family who were the owners in 1937.
Also, Read Madison Beer sells L.A. Mansion hiring 'Million Dollar Listings' stars! Her 6,400 sq. ft. Mansion tour