Wonder woman Gigi Hadid saved her meek boyfriend Zayn Malik from controversial Jake Paul!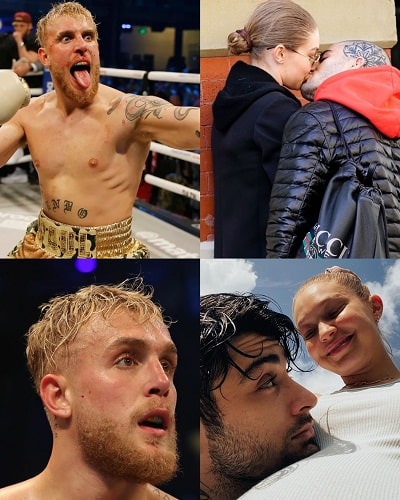 If you're going to diss someone on social media beware of who they are dating!
It's not many times we get to see Gigi Hadid lashing out at someone but she could not stop herself from clapping back at the controversial king Jake Paul after he took to Twitter to tweet about Zayn Malik.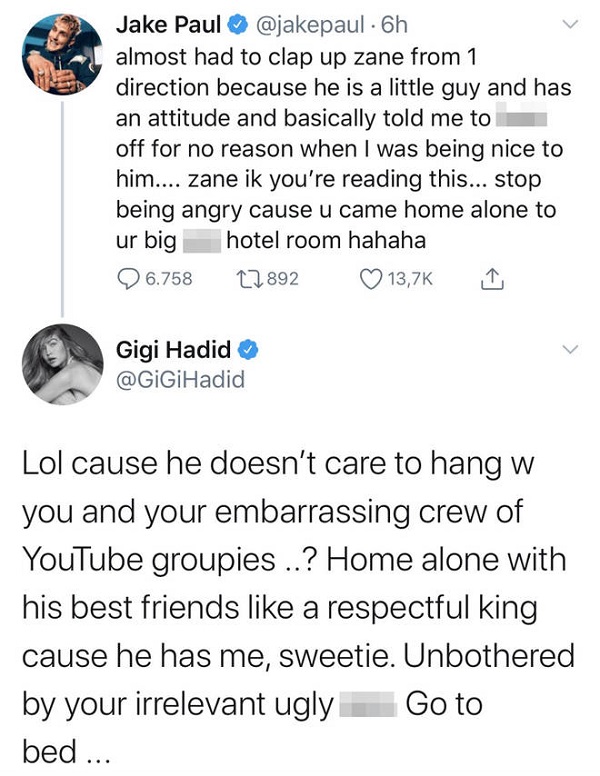 On 23rd February 2020, Jake Paul was staying at Westgate where the British singer Zayn Malik was also at. Their rooms were across from each other and when Jake tried talking to Zayn he reportedly responded in a rude tone which made him angry. Jake went to Twitter and wrote,
"almost had to clap up Zane from 1 Direction he is a little guy and has an attitude and basically told me to f*ck off for no reason when I was being nice to him. Zane ik you're reading this… stop being angry cause u came home alone to ur big ass hotel room hahaha."
Paul did not stop there but fueled the situation with another angry tweet,
"Bro he literally started yelling and freaking the f*ck out 'you wanna test me mate lol I feel bad for childhood stars."
Also read How are Zayn Malik and Gigi Hadid holding up being parents with their first baby? Are they getting married?
More on the feud
There's when Gigi Hadid jumped in and gave Jake the test of his own medicine. She responded to Jake with a tweet and gave a warning to not mess with her boyfriend. Likewise, she wrote,
"Lol cause he doesn't care to hang w you and your embarrassing crew of YouTube groupies ..? Home alone with his best friends like a respectful king cause he has me, sweetie. Unbothered by your irrelevant ugly ass. Go to bed."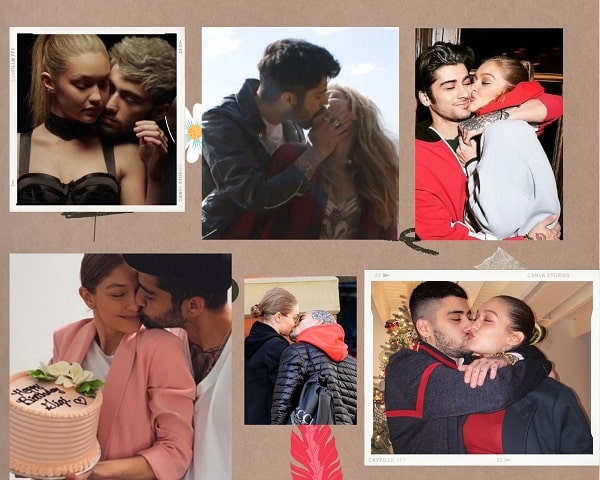 Hadid was supported by many Twitter users and she gave future warnings to people to not mock her boyfriend Zayn Malik. However, this is not the first time she defended their relationship.
In 2018, she addressed rumors calling their relationship fake. She got back at them with caution to stop tagging her in a new post every day. As Hadid does not want to be part of the negativity.
Also read Is One Direction's ex-member Zayn Malik clearly obsessed with his girlfriend Gigi Hadid in the cutest way?? Find out the truth yourself !!
Short bio on Gigi Hadid
Gigi Hadid is an American fashion model. She became known especially after making her debut in the Top 50 Models ranking at Models.com. Read more bio…