Here Gigi Hadid Launches Her First Brand, Guest in Residence! Check out the Collection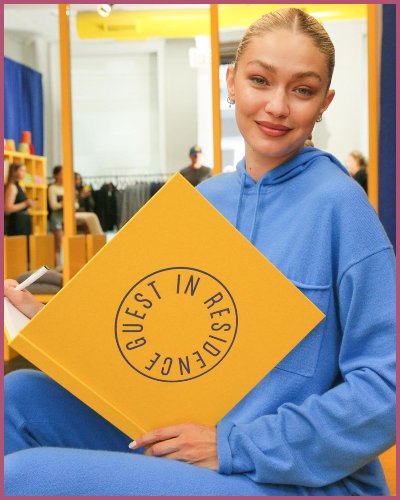 Gigi Hadid has officially launched her own cashmere brand
She is the founder and creative director of Guest in Residence
Hadid celebrated its launch with a close group of loved one 
---
Gigi Hadid, 27, has entered the world of entrepreneurship.
Celebrities launching their own beauty, fashion, or lifestyle brands appears to be a growing trend these days.
The 27-years-old star has expanded her career portfolio as a side hustle, establishing her own brands. Gigi is now the creative director and founder of her first brand, Guest in Residence, in addition to being a supermodel and a fashion icon.
Last month, Hadid took to Instagram to give a sneak peek into her new project by sharing a series of behind-the-scenes photos.
She shared a series of pictures showcasing different cashmere swatches and garments, such as an orange crewneck sweater, a gray pajama set, and a lavender hoodie.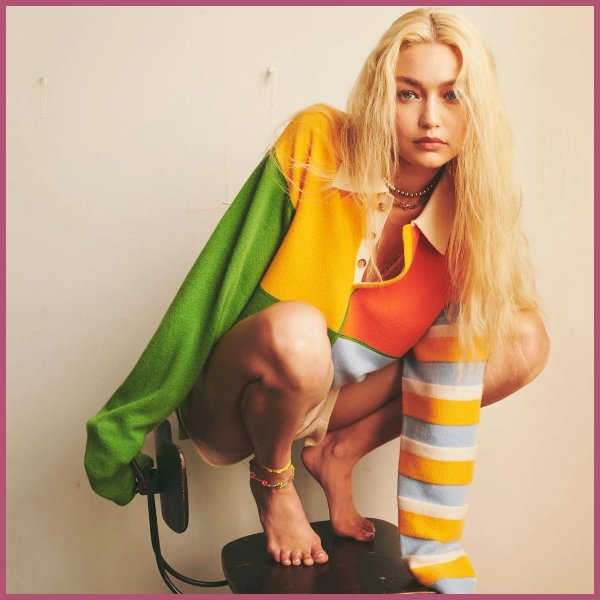 Similarly, she captioned the post,
"been workin on something …. with love, @guestinresidence"
Also read Kylie Jenner Announces yet Another Product Launch with Beautiful Pictures!
Additionally, she updated her Instagram bio to read "founder, creative director @guestinresidence." Hadid celebrated its launch with a close group of loved ones including her father Mohamed Hadid, sister Bella, Taylor Swift, Emily Ratajkowski, Antoni Porowski, Tan France, Joseph Altuzara, Law Roach, and Precious Lee.
Well, Congratulations and best wishes to Gigi Hadid on her new journey of venturing into her own brand, Guest in Residence.
What is Gigi's new brand, Guest in Residence?
Guest in Residence is a cashmere and knitwear company launched on Wednesday, September 7, 2022. It aims to bridge the gap between overpriced cashmere and accessible fashion that will last for generations.
The brand sells a variety of knitwear including beanies, sweaters, pants, polos, slim-fit joggers, tanks, scarves, and more. According to Hadid,
"Cashmere is transformative. But there's a seriousness that can surround cashmere and luxury,"
The supermodel hopes to challenge her brand by designing what she refers to as "funky classics," heritage silhouettes in cheerful colorways at a reasonable price.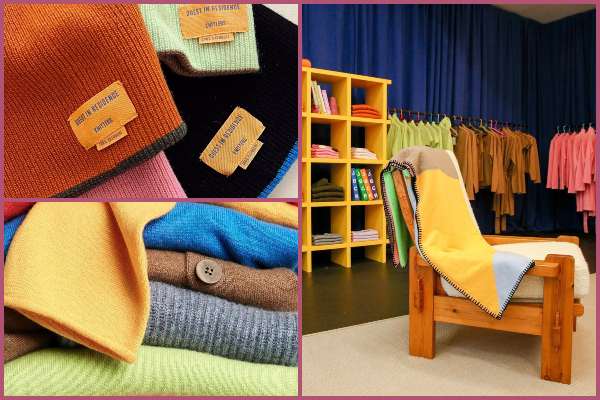 Also read Donni Davy Launches her own makeup line named Half Magic!
What are the Collections?
The brand offers three collections of knits such as core, seasonal, and drops.
The brand's essence is represented by the core collection, which includes timeless and non-trend styles for your everyday wardrobe.
Gigi stated,
"A core collection is something that I've always wanted as a shopper. Sometimes you love an outfit and would want it in 10 different colors, but then it gets discontinued, and you never see it again,"

"My core collection is a nod to that. Your favorites will always be here, but we'll also give you new things to wear in different ways."
Well, most of the core collection is priced under $400, in keeping with the mission.
Similarly, Seasonal styles have a three-month lifespan and are released quarterly, while drops are reserved for special collaborations and limited editions.
Shop at Guest in Residence! See some beautiful and attractive ensembles of the brands below;