Here's how Ex-couple Gigi Hadid and Zayn Malik celebrated Daughter Khai's 2nd birthday!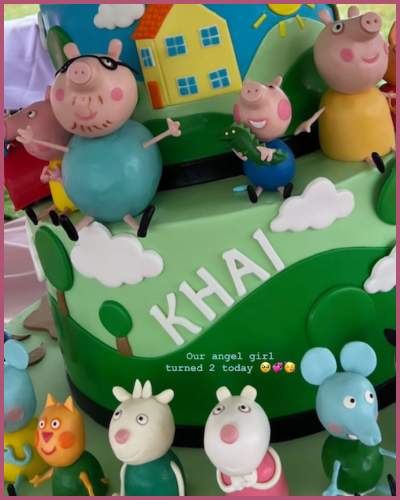 Gigi Hadid has revealed her baby's Khai 2nd birthday snaps through her Instagram.
The estranged baby mother of Zayn Malik had a Peppa pig-themed birthday cake for her daughter turning 2. 
While Gigi is reportedly dating Leonardo DiCaprio she is celebrating her baby turning 2 with father Zayn.
---
Khairiah Hadid Malik, Baby Khai turned 2 on September 20, 2022. The firstborn of an estranged couple, Supermodel Gigi Hadid and singer Zayn Malik had a Peppa Pig-themed birthday celebration.
How did Khai celebrate her second birthday?
Supermodel Gigi Hadid celebrated her daughter Khai's second birthday with her singer ex Zayn. The family bash was a private ceremony while Gigi snapped the rare birthday post which did not reveal the baby's face and posted it on Instagram with a note,
"Our angel girl turned 2 today."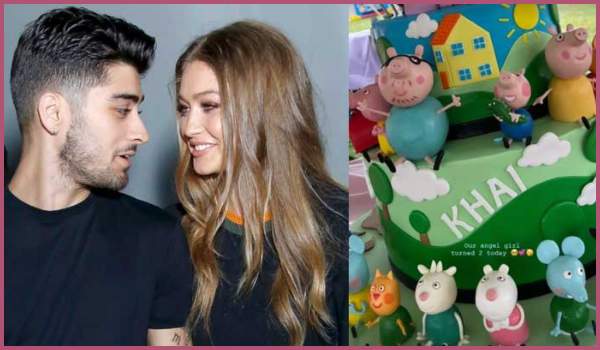 As Khai celebrated her 2nd birthday, Gigi in her story revealed her little one's special Peppa pig-themed birthday cake. Meanwhile, her parents are done for good and share no bad blood while co-parenting their daughter.
Also, Read about See how Leonardo DiCaprio and Gigi Hadid are getting Cozy after Sparking Romance Rumors!
Why did Gigi Hadid name her baby Khai?
Gigi Hadid's daughter Khai is named an Arabic name. This name denoted the crowned or royalty in English while its full name Khairiah means, Good and Charitable.
Both the parents, US Dutch Palestinian model Gigi Hadid and British Pakistani singer Zayn Malik, have inked the Arabic name of their daughter.
Zayn's daughter's three tier-cake had figurines of the children's cartoon while Khai's name was written in bold white icing. It's still unclear if the family spent the day together. Was Zayn at the birthday bash of daughter Khai?
Also, read Adele spotted with a gold ring at Beyoncé's birthday bash amid her wedding rumor to boyfriend
Relationship Timeline of Zayn Malik and Gigi Hadid
Zayn Malik and Gigi Hadid had parted ways just months after welcoming their daughter Khai. The couple separated in November 2021 when baby Khai their firstborn turned 2 months.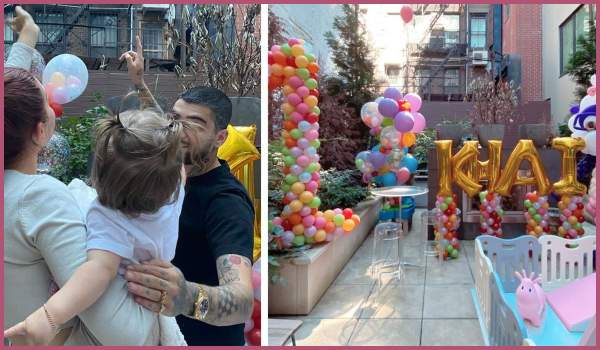 Gigi Hadid who is now swirling dating news with Titanic star Leonardo DiCaprio was dating Zayn in the year 2015. The two shared a happy bond for 5 long years until they gave birth to Khai on September 2022.
Sources say, their relationship became turbulent after Zayn started having conflicts with Bella Hadid and Gigi's mother Yolanda Hadid. After separating in November 2020, the estranged couple is still managing to co-parent their baby.
The ex-couple also wants to keep their baby's life low profile as they continue to not reveal the face of their child. They also requested the media to blur out Khai's face from photos. Often Gigi mentions Zayn when it comes to the news regarding Khai.
Also, Read 11 Gigi Hadid and Zayn Malik's Daughter Khai's Cutest Photos! Which one is your favorite?