11 Gigi Hadid and Zayn Malik's Daughter Khai's Cutest Photos! Which one is your favorite?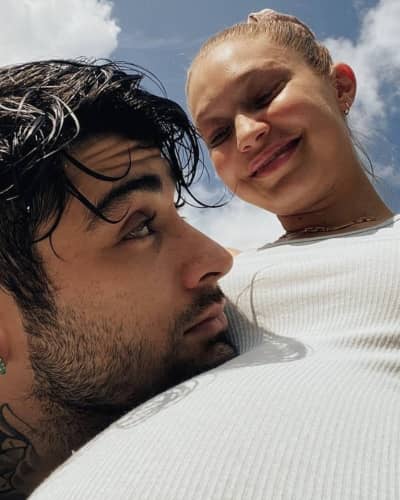 Gigi Hadid and Zayn Malik have yet to publicly reveal their daughter's name, the proud parents are sharing more photos of their baby girl online.
While the couple is understandably keeping some family details private, Gigi did share a special moment with fans during her time online.
---
So, here are Hadid's daughter's cutest photos
1)Recently on April 17, Gigi's father Mohamed Hadid shared a cute picture of him and his granddaughter photo in his Instagram.
He held his cute little hand of Khai. And, baby Khai was wearing a really pretty hand bracelet with her name written on it.
He captions the photo with
Hand in Hand with my beautiful granddaughter.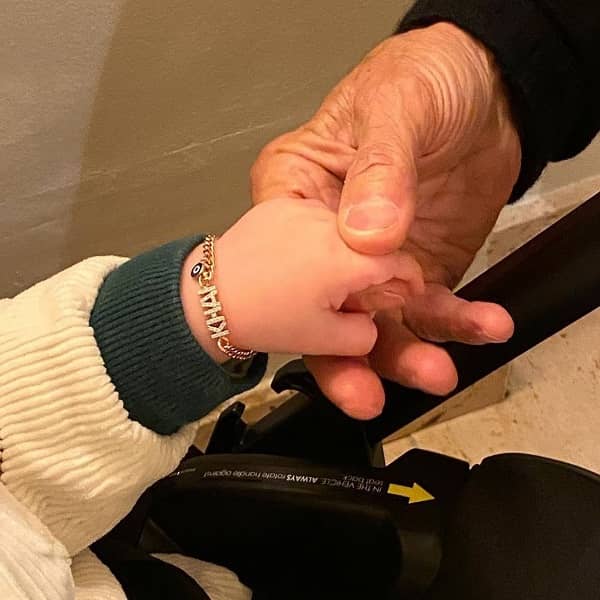 2)On September 24, 2020, Gigi shared a black and white picture of Zayn Malik and their daughter holding hands. The picture shows a really warm relationship between father and daughter.
She caption,
Our girl joined us earth-side this weekend and she's already changed our world. So in love.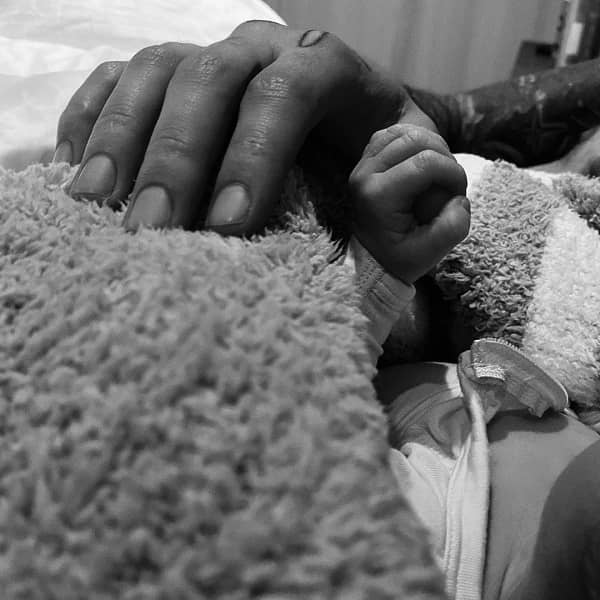 3)Near the Christmas celebration, Gigi shared a cute photo with her baby in her yard. In the picture, Gigi is holding baby Khai in her arms. The duo of mom and daughter really looks nice and perfect. Baby Khai was wearing leopard printed pants with a rabbit ear jacket.
She captions it,
"A whole new kind of busy & tired but she's da bestie so she got Christmas decorations early"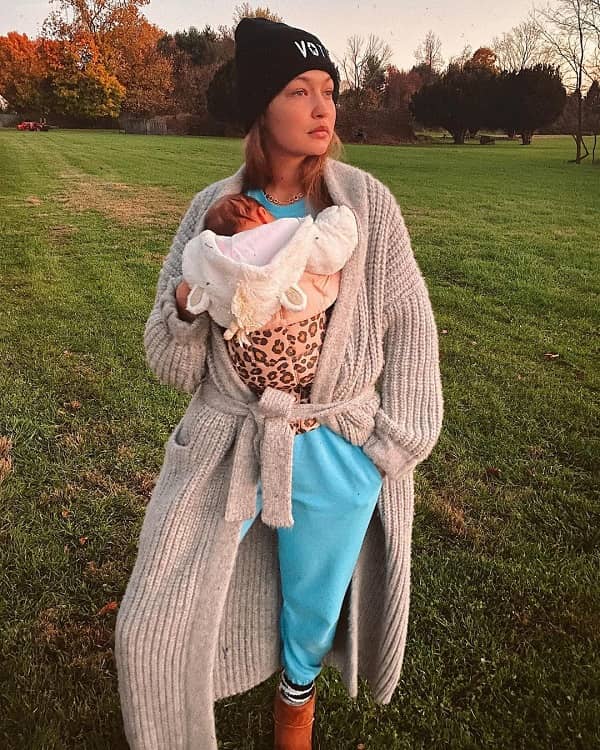 4)On November 25, 2020, Gigi shares her selfie photo with baby Khai. Where baby Khai's forehead is shown. In the picture, Gigi is wearing a beautiful pair of earrings with make free look.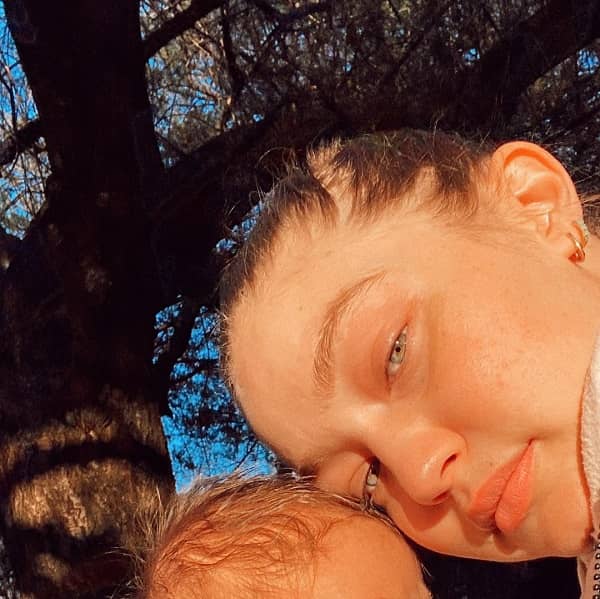 5)On baby Khai's first Easter Gigi posted a photo of Khai on Instagram on April 5. Baby Khai was wearing a cute little bunny dress, a pair of socks, and a colorful jacket, which was looking really cute on her.
She wrote, our little bunny! first Easter!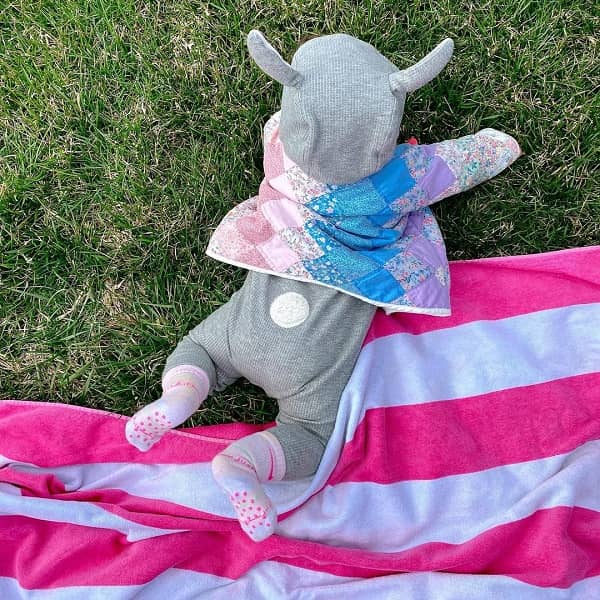 6)Gigi shares a picture on April 20, 2021, of baby Khai. In the picture Baby, Khai is wearing a set of sweatshirts and pants with Black Dr martin boats with black socks. The outfit was looking really cool on her.
She captions it,
"Can't believe my baby is 7 months this week"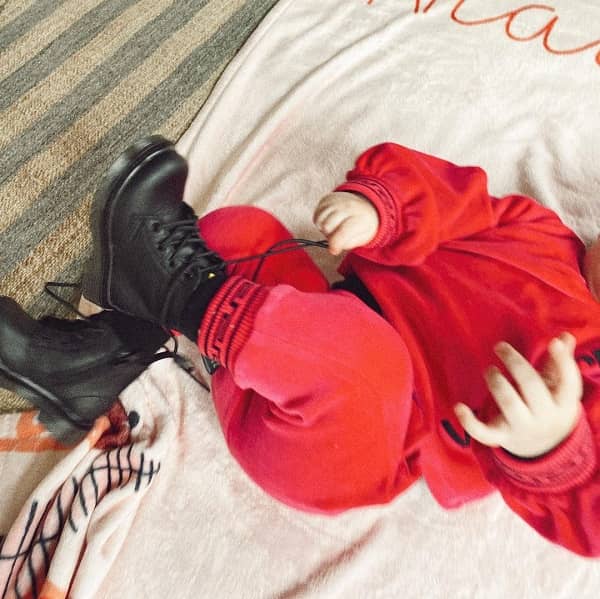 7)Gigi's mom Yolanda Hadid posted a picture on October 18, 2020. The picture shows the cute hand of baby Khai. They were holding hands they were looking absolutely gorgeous couple. Khai was wearing a fluffy jacket where Toy was written
The caption reads,
"My heart is expanding with so much love and joy for this little baby girl she is an angel sent to us from above. Thank you Mommy & Daddy for making me an Oma, I love every minute of it."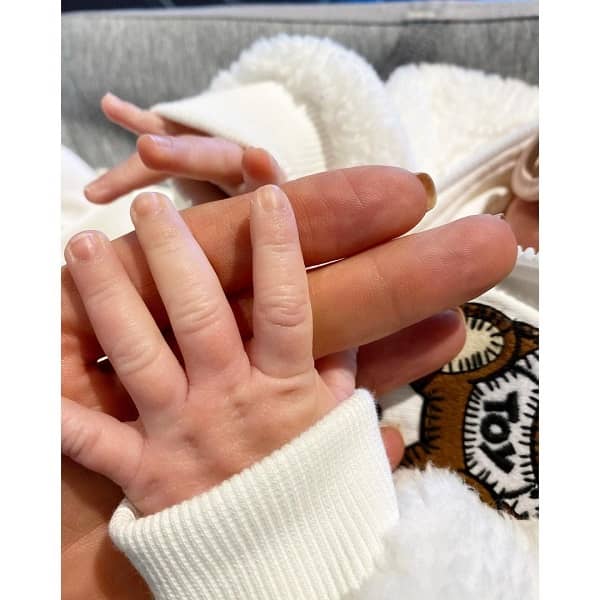 8)Later on January 12, 2021on the occasion of Yolanda Hadid's birthday, Yolanda again post a picture with baby Khai in front of the Christmas tree. The picture shows the happiness of Yolanda holding her granddaughter. They both were looking perfect.
The caption read,
"My birthday blessings, When I woke up this morning and counted all my blessings in life this little Angel was ranked "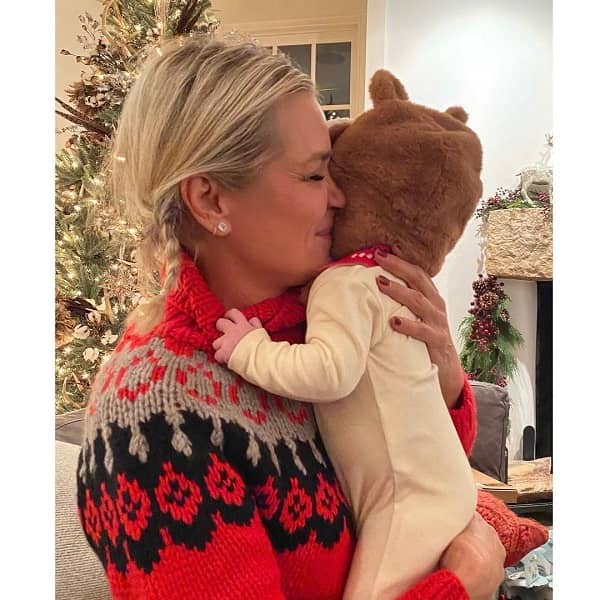 9)On April 12, 2021, Mohamed Hadid posted his picture with baby Khai. The picture shows Khai struggling to stand on his lap. The cute little feet were wearing nick socks with blue jeans and a woolen sweater.
The caption wrote,
"It was that kind of a day. With my two daughters and one cute little baby. Magical. To say the least."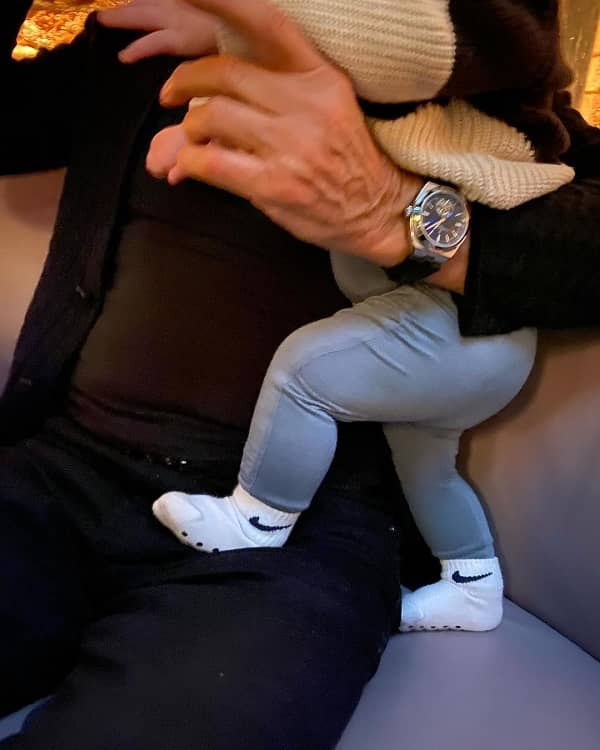 10)The cozy comfortable photo of baby Khai was shared by Gigi on 27 July. The picture shows baby Khai sitting and holding her hands. It looks like she is sitting in Gigi's lap in a comfortable way. Baby Khai is wearing a gold bracelet in her left hand.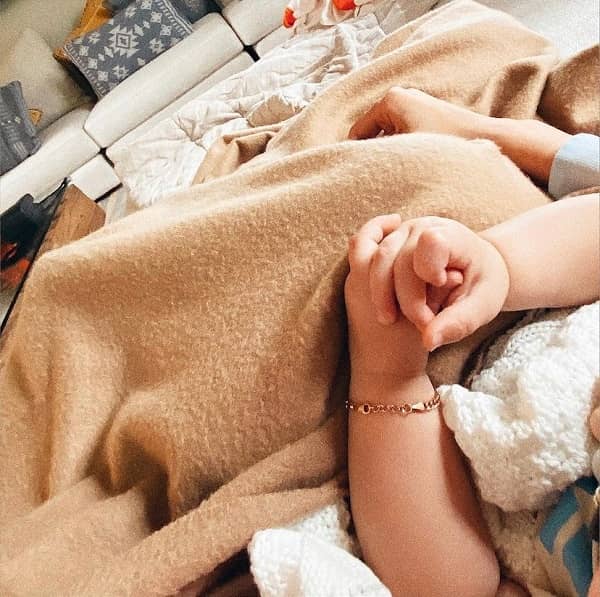 11)Recently on July 14, Yolanda Hadid posted a picture of baby Khai. Khai was playing with some rock wearing a cute pink set. The picture sure was relaxing and cute.
She captions it,
"Morning meditation with Oma"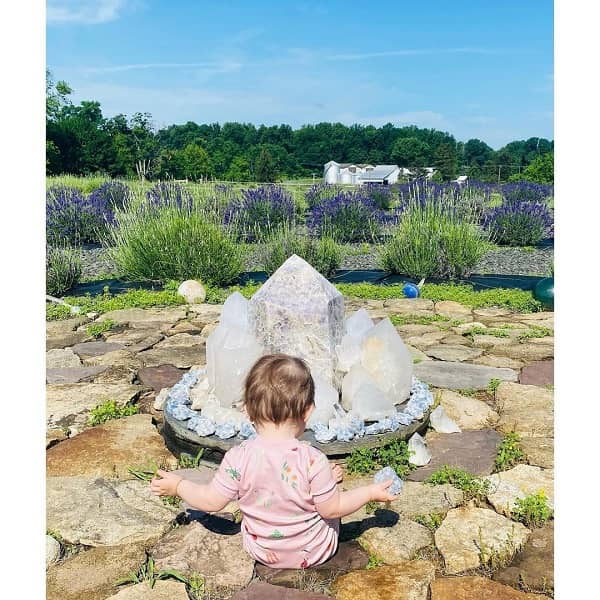 You may also like to read, Gigi Hadid wants the paparazzi to respect her daughter Khai's privacy in a lengthy Instagram story!