Gilroy Garlic Festival mass shooting-3 killed and 15 injured! One gunman killed and an accomplice is on the run!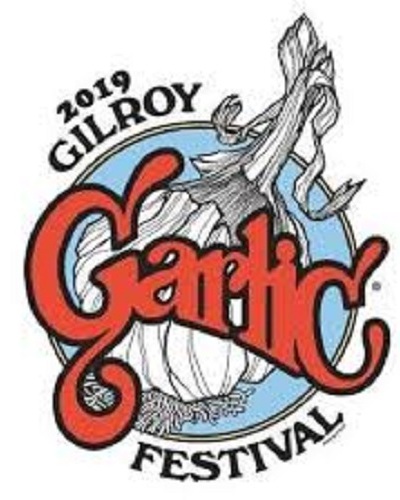 Gilroy Garlic Festival was on its third day this Sunday when there was a mass shooting.
The food festival held south of San Francisco turned bloody when three people were killed including a 6-year-old boy.
Besides, there were 15 people who were injured.
---
Gilroy Garlic Festival and the mass shooting
Mass shooting seems to have become common in the USA. At the recent food festival at Gilroy south of San Francisco, there were gunshots fired. It led to 3 people dead and including a 6-year-old boy.
There were also many who sustained injuries. 15 people were supposedly hurt in the incident. They were all rushed to nearby hospitals. 5 have been treated and discharged. But the condition of the remaining 10 has been said to be fair to critical.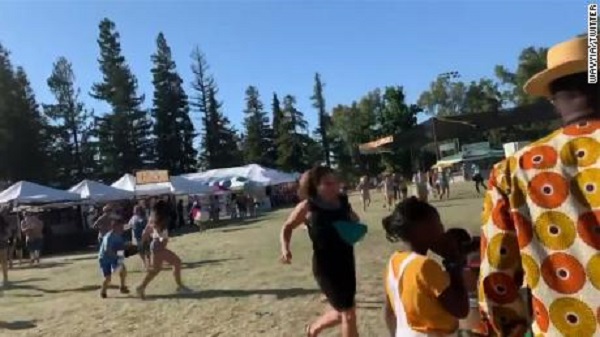 The police shot down one of the gunmen. But the second gunman is at large. The police conducted a press conference and put up an alert for the second suspect.
They have no identifying information on him but eyewitnesses informed them that there was an accomplice who was helping the gunman.
The police told that the gunmen had entered the premises by cutting through the fence so that they can avoid the metal detectors placed at the entrances.
Gilroy Police Chief Scot Smithee said:
"It's incredibly sad and disheartening that an event that does so much good for our community has to suffer from a tragedy like this,"
The eyewitnesses' account of the mass shooting at Gilroy Garlic Festival
A San Jose resident Angela Escarcega was at the festival with her 9-year-old son. She was in line with her family to collect the garlic bread when she heard the gunshots.
She thought initially that they were fireworks but on realizing the truth, she fled with her son. Angela had been attending the festival for the last decade but now she states that she will not go for it.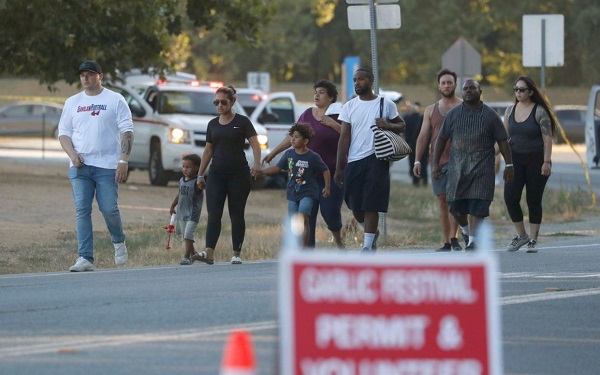 Another resident Roman Faria saw a number of people running down the street. Roman said:
"There were tons of people crying. They had scratches from diving and being knocked over. It was intense to see because this is our town."
The Real Housewives of New Jersey Teresa Giudice was at the event on Saturday as a celebrity chef. Learning about the mass shootout at the festival, she wrote:
"I was at the festival yesterday with wonderful staff, volunteers, and many many families and I'm flooded with thoughts of them now as they navigate this tragic situation." 
She added:
"Prayers and love to the community of Gilroy tonight."
Chef Gerron Hurt was at the program on Friday and he wrote:
"Want to give a big thanks to everyone who has checked in on myself and Brandi. We are good! We left Saturday morning. You guys are amazing.#prayingforgilroy."
Brandi is Gerron's wife. Additionally, celebrity Scooter Braun wrote:
"This is unfortunately becoming and has been all too common. Thankful for all the first responders on the scene. Out thoughts and prayers being sent tonight."
Additionally, a host of other celebrities offered their condolences to the departed souls and their families.
Source: USA Today