Gilthunder- Seven Deadly Sins
Who is Gilthunder?
The fictional character, Gilthunder is the supporting protagonist of the Japanese Anime and Manga, Seven Deadly Sins. The Diamond-ranked Holy Knight, Gilthunder is the son of the Grand Master, Zaratras.
Know the Voice Actor of Gilthunder
– The Best Voice Actor Award-winning Japanese Voice actor, Mamoru Miyano has contributed his voice to the character. He is famous for Anime series including Pokemon: Best Wishes!, One-Punch Man, and Cardfight!! Vanguard.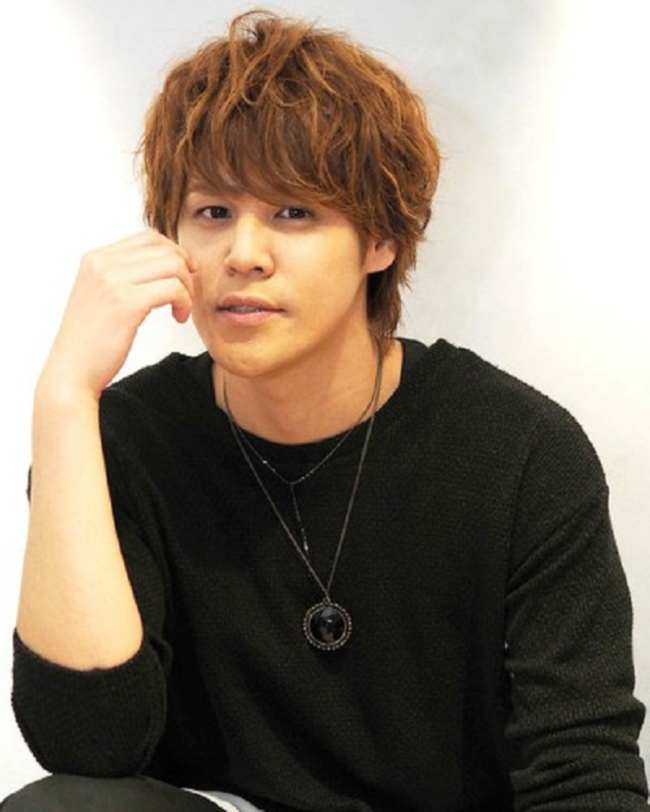 – The voice artist, Amanda C. Miller has voiced for the English version of this character. She also gave her voice in the Anime series including Hunter × Hunter, Kid Cosmic, and Sailor Moon R: The Movie. Currently, she is voicing the character, Boruto Uzumaki in the series, Boruto: Naruto Next Generations. 
Gilthunder's Birth Age, Family & Childhood
Gilthunder was born on 26th August as the son of the former Grand Master, Zaratras. Currently, he is 32 years after the time skip. His mother's name is Renee was passed away when he was too young.
Since his childhood, he was inclined towards the Seven Deadly Sins, especially towards Meliodas. During the time, he used to be a sweet and kind child. Also, Meliodas was the one who taught him swordfight. His intention was to be the Grandmaster as his father.
However, the tables turned when Seven Deadly Sins were accused of killing his father. His love for Meliodas changed into hatred when he found that he killed his father. As time passed, he became cruel and ruthless.
Nevertheless, his personality has a drastic change when he found that the Seven Deadly Sins were innocent. Also, he figured out the demons were the true culprit behind the events that took place in the kingdom.
Gilthunder's Love Interest
In the series, Gilthunder is shown to be in love with Margaret Liones. His girlfriend, Margaret happens to be the first princess of the Kingdom of Liones.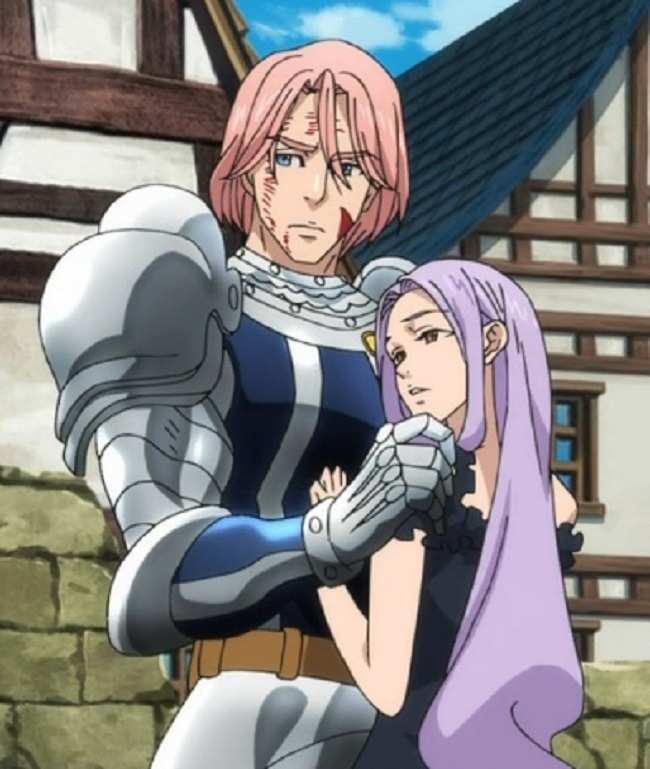 While growing up, he used to be the personal knight of Margaret Liones. Meanwhile, he developed a crush during her childhood. As they grew up, the love within them magnified.
| | |
| --- | --- |
| Birth Date | 26th August |
| Birth Place | Kingdom of Liones |
| Age | 32 |
| Height/ How Tall? | 6 feet and 1 inch |
| Eye Color | Blue |
| Hair Color | Salmon |
| Voice Actor (Japanese) | Mamoru Miyano |
| Voice Actor (English) | Amanda C. Miller |
Gilthunder- Magic Tools, Abilities & Powers
Weapons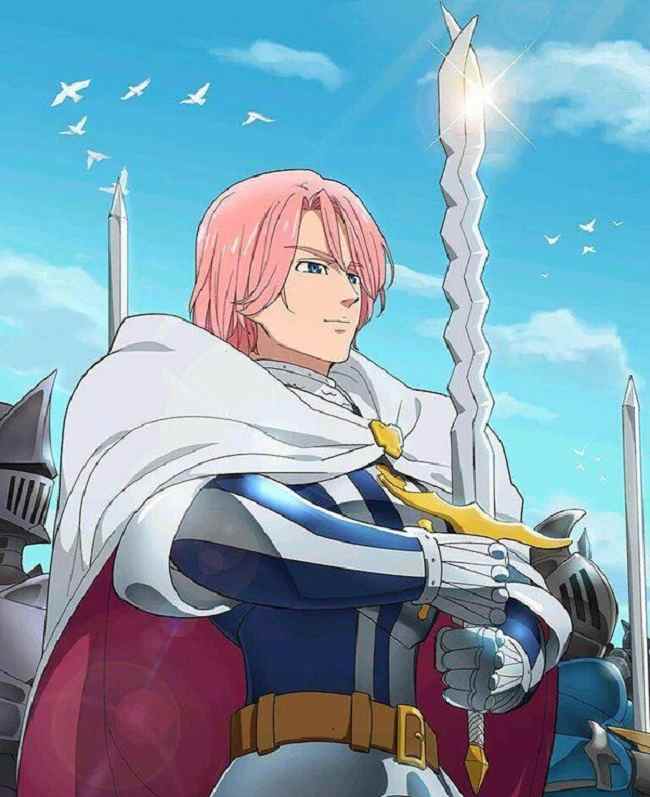 He possesses a long sword that he uses to channel his lighting magic. His sword is named as Broadsword.
Magical Abilities & Powers 
He has a skilled user of lighting magic. He uses lighting magic in an offensive and defensive manner. When using the magic power, his physical abilities, strength, and agility increase immensely.
Body Measurements: Height & Weight
He has Blue eyes with Salmon hair. He stands at a height of 6 feet and 1 inch and weighs 73 kg.
Talking about his appearance, he puts heavy armors as the Holy Knight.
"Elizabeth… the kingdom's top priority is to ensure your safety. But that's got nothing to do with me. Whether you live or die… is like a grain of sand in the path to the Holy Knights' rule. Leave. I only have business with the Sins."