Meet Gina Alcedo the celebrity manicurist and know about her new nail polish range NVLA!
Amal Clooney was at her best when she attended Meghan Markle's baby shower at Mark Hotel on 20 February 2019. People were talking about her chic scarlet-colored Sergio Hudson Jumpsuit. But they also noticed her fierce oxblood mani which was painted by Gina Alcedo from her new vegan polish collection called NVLA.
Gina Alcedo and her work
Gina Alcedo is Amal Clooney's longtime nail pro. She is a celebrity manicurist who has worked for celebrities such as Ariana Huffington, Donatella Versace, and also for the Carters. She has been in this profession for almost 20 years now. She told US Weekly that she got the idea to start her own line about 2 years back. She also disclosed that she used her famous clients as guinea pigs to get the shades of the nail polishes right.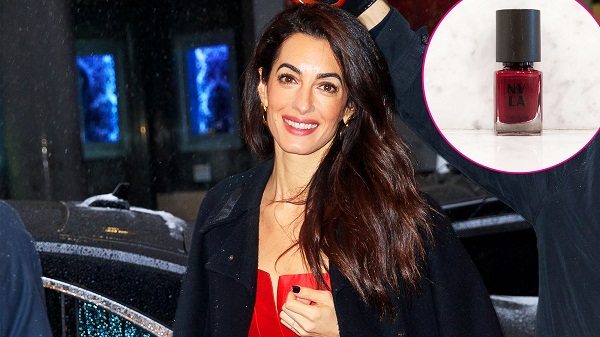 Gina Alcedo and her nail polish line NVLA
Gina began to develop the product around 2 years back. She told:
"Building upon years of product experience and knowledge, NVLA has been in development for just under two years. I started testing on myself, my husband, friends and family, and once the formula met my standards, then I began offering to clients to try."
Some of the shades were liked by her famous clients. For example, the Rockingham red shade became a favorite of the human rights attorney and others and Huffington even got shade in her honor. Gina said:
"For certain colors, like Ms Huffington Pink, I enlisted Arianna's feedback throughout the process,"
The vegan touch
In order to keep her shade different from those of the other lines, Gina ensured that her nail polish range was purely vegan. It is cruelty-free. She has also added ingredients such as myrrh which supposedly protects the nails and prevents them from breaking.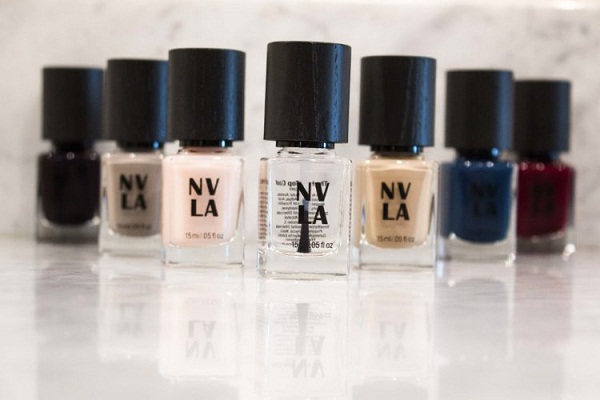 Gina first started with the Brentwood collection this year which has 6 shades in it. This includes the ones that Amal Clooney and Huffington use often. Besides these, Gina also has a strengthening base coat. There is also a quick dry top coat. The collection also boasts of two more treatment products namely the cuticle oil and the cream. The latter two are supposed to help revitalize even the most damaged digits. Gina said:
"I recommend my Nailvana Cuticle Cream which helps nails recover from gels and acrylics,"
She also recommends nail-strengthening base coats" like Nailtiques Formula 2 and also Vaseline or Neosporin. These help dry and cracked cuticles. Gina feels that drugstore routine products are also good for cleanup of the nail beds before the at-home polish application.
Gina and her at-home nail care advice
She states that for those who do the manicure themselves at home, she advises using a quick-dry top coat. It avoids smudges. She has a bright colored nail polish range which one can upgrade this coming spring. Gina stated:
"I've been seeing a lot of green and yellow, which my clients, who tend to be pretty conservative, may wear once a year. Round nails are also trending right now."
The craziest manicure places
Gina has done a manicure in many usual places and also in some crazy places. She said:
"I love this question! I've done nails in some pretty crazy places. The most unusual place I've ever done a manicure was in a school carpool line. My client's nanny called in sick, so she had to pick up her kids from school. Not wanting to cancel our appointment, my client asked if I would meet her at the school and do the manicure in the car. So we did a waterless mani, and it was a success."
Source: US Magazine