The hilarious tale of Giovanna Fletcher's pregnancy and her recent health scare as narrated by her husband Tom Fletcher!
British author Giovanna Fletcher is pregnant with her third child. Her husband, Tom Fletcher is a singer-songwriter and also an author of children's books. The two make an adorable and cute couple and were extremely happy with the pregnancy news.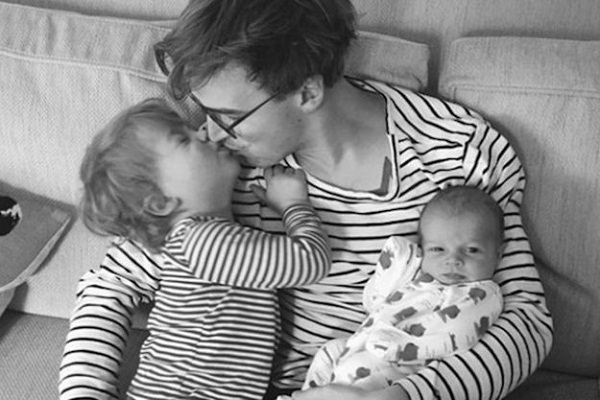 Tom Fletcher reveals his wife's recent health scare
Giovanna is 6 months pregnant now. Her husband Tom Fletcher was speaking in an exclusive interview to OK! Online at the NHS Heroes award function. What he said about his wife 33-year-old Giovanna's health scare was hilarious!
Tom was with his bandmate Harry Judd when he was giving the interview. Tom said:
"She's doing fine, It was just our son peed on her so it was nothing to worry about."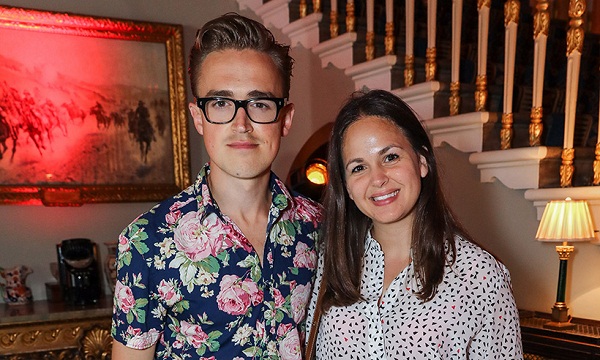 Tom continued:
"She just woke up and there was a big wet patch on the bed and we were like 'Oh! This is not supposed to happen for another three months, what's going on?'"
He reiterated:
"It was just pee."
Actually, their son had peeved due to which there was a wet patch on the bed on which Giovanna lay. On looking at the wet patch, they mistook it for the bursting of the 'bag of waters' and both got worked up for a while before realization dawned on them that the wet patch was nothing but their son's urine. They were then relieved.
Tom talks about his two sons
Tom and Giovanna have two sons: Buzz who is elder and 4 years old and Buddy who is now 2. The toddlers are extremely handsome and cute kids. In anticipation of the new baby's arrival, Buddy was told to move into Buzz's room. The couple wanted the newborn to have a room of its own. But Tom was not sure whether the newborn would be a boy or a girl. So he said:
"Buddy's moved in with Buzz so the newborn will have a room but, eventually, if it's a boy… I don't know. We're not really thinking about it, we'll work it out when they come."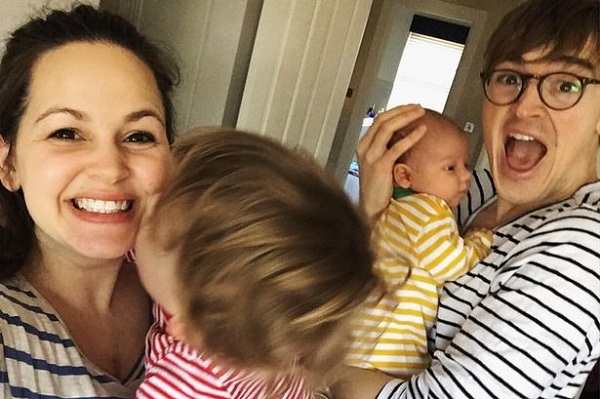 He paused and again continued:
"Buzz and Buddy are sharing rooms so if it's a boy that will be a problem because you can't three in that room,"
To this, Harry jokingly said that things for the family would be easier if it is a girl. Tom agreed and said:
"Logistically, it'd make things a little bit easier [if it's a girl]."
About Tom and Giovanna's relationship
Tom and Giovanna had first met at the Sylvia Young Theatre School at age 13. They became close friends and started dating each other. After a fairly long courtship period, the couple decided to take their relationship higher and got engaged on 18 April 2011. They two got married on 12 May 2012. Giovanna is a blogger and Vlogger. She has penned some books as well.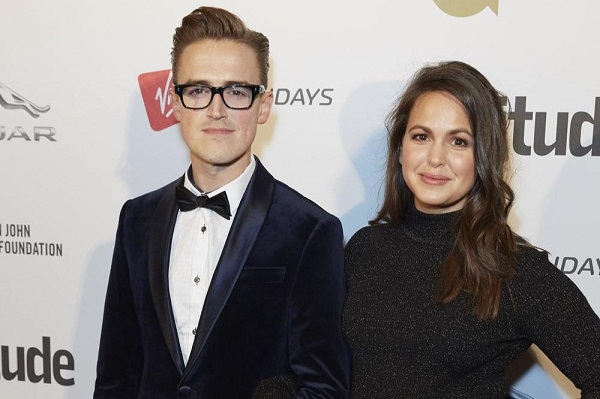 Their rights to their marriage were sold to OK! Magazine. Their first son Buzz was born on 13 March 2014. Their second son Buddy was delivered on 16 February 2016. And now the third baby is on the way and the due date is September 2018. They update their fans of Giovanna's pregnancies and the arrival of their kids by posting videos on their YouTube channel.