Gisele Bundchen Enjoys a Beach Day with Joaquim Valente and Her Two Kids!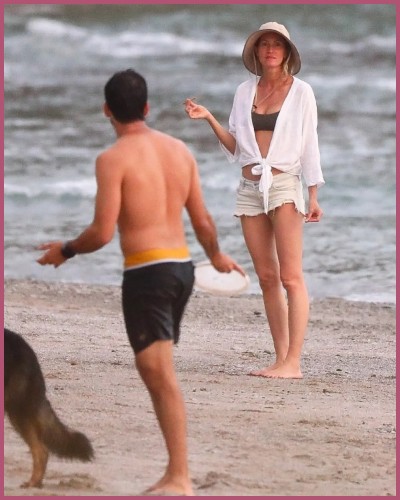 Gisele Bundchen and her martial arts instructor Joaquim Valente enjoyed a beach day in Costa Rica.
The alleged couple's day out comes just days after she subtly denied dating rumors on Instagram.
Bundchen's two kids Vivian and Benjamin also joined the duo for the fun day.
---
Gisele Bundchen and jiu-jitsu instructor Joaquim Valente enjoy a beach day
Gisele Bundchen is having the best time of her life.
The supermodel and her kids' martial arts instructor, Joaquim Valente enjoyed a fun day at the beach in Costa Rica. The outing comes just a day or two after the model hinted that they were just good friends.
The 42-year-old Brazilian beauty strolled along the golden sand and picked up a frisbee while interacting with Valente, also 42 on Saturday.
Bundchen looked stunning in an olive green bikini with a white linen shirt, denim shorts, and a beige hat.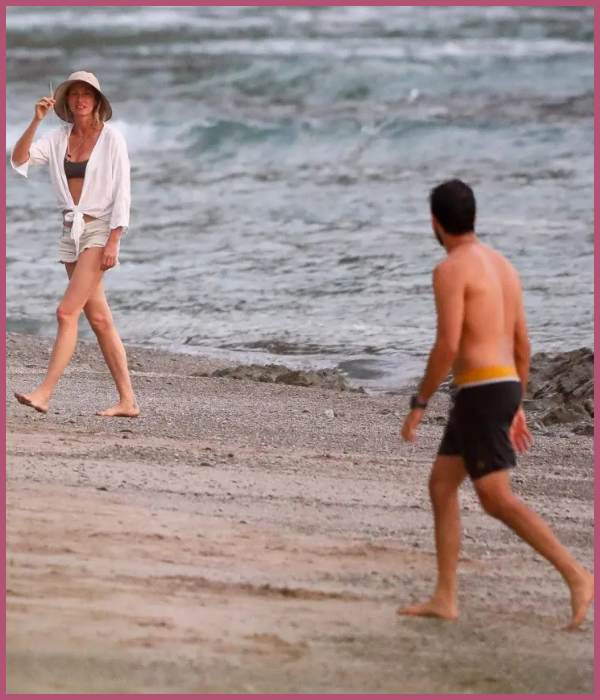 Valente who is now in the headlines for the past few months also showed off his body in a pair of black and yellow shorts.
The athlete has previously been snapped going for a run and horseback riding with Tom Brady's ex-wife.
Gisele's two kids, Benjamin, 13, and Vivian, 10 along with some friends joined the genetically good-looking Brazilian duo. They even had a dog in their company.
Right after her split with Brady, the runway goddess, and the jiu-jitsu instructor were spotted walking through a jungle-like area, fueling their dating rumors.
Despite making many appearances together, the duo has not said anything about their relationship status.
Fans noticed that they have been spending a lot of time together after her divorce from Brady after 13 years of marriage.
Also, Read Gisele Bundchen and Tom Brady are Reportedly Fighting Over a Professional Decision!
Valente's relationship with Gisele is not romantic
Gisele split with her the seven-time Super Bowl champion, 45, in October 2022 following an epic fight over his decision to un-retire from the NFL.
A source said at the time,
"Gisele has always been the one with the kids," 

"They had agreed he would retire to focus on the family, then he changed his mind."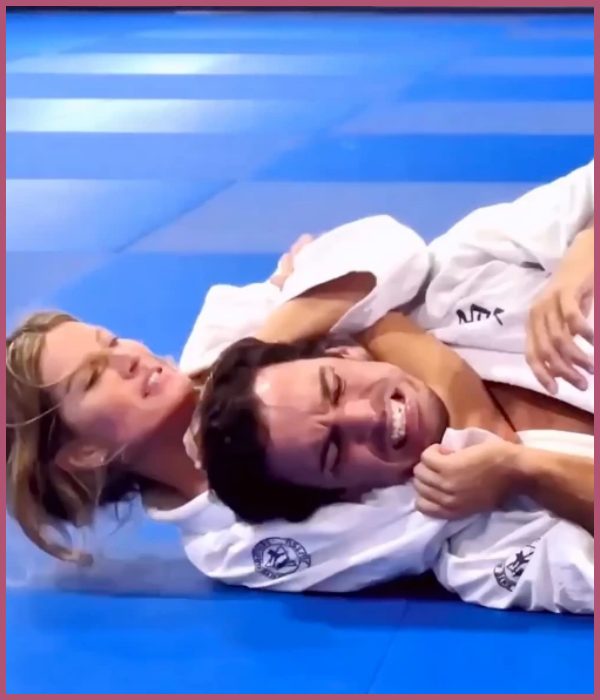 The famous quarterback then retired for a second and final time this past January to focus on his family life.
Apart from the two kids with the supermodel, Brady also shares a 15-year-old son, Jack, with his ex-girlfriend Bridget Moynahan.
Valente, on the other hand, is Gisele and her kids' trainer in martial arts "for the past year and a half."
Multiple sources also noted that the former Victoria's Secret Angel's relationship with her instructor was "strictly platonic and professional."
Other sources noted that Brady "isn't formally dating anyone right now," despite his friends wanting ''to set him up, but he's all about the kids."
Also, Read 'She's Still His Valentine!' Tom Brady Posts a Valentine's Day Message for Gisele Bundchen after Their Divorce!