An Equestrian by Heart! Gisele Bundchen Goes Horse-Riding in Costa Rica with her Instructor Joaquim Valente!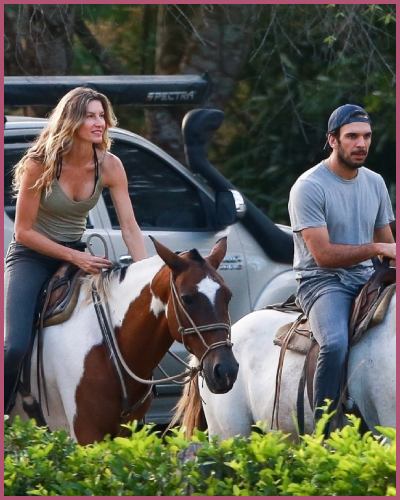 Brazilian supermodel Gisele Bundchen and her fitness instructor Joaquim Valente enjoyed horse riding in Costa Rica.
The model divorced Tom Brady in October after 13 years of marriage.
Bundchen and Valente first sparked dating rumors in November.
---
Gisele Bundchen enjoys horse riding with rumored beau Joaquin Valente
Gisele Bundchen is enjoying her single life.
On Tuesday, the supermodel was yet again seen with her handsome jiu-jitsu instructor Joaquim Valente in Costa Rica where they were both on horses.
The runway star looked makeup free and relaxed as she flashed a big smile while trotting around on horseback next to her instructor.
The mother of two dressed down casually in blue denim and a green tank top for the outing. She looked gorgeous as her long wavy locks blew in the wind. Her date for the day wore a blue T-shirt, jeans, and a baseball hat.
Their recent outing fueled the rumors of their romance which started a couple of months ago when they enjoyed a dinner date in Costa Rica in November 2022.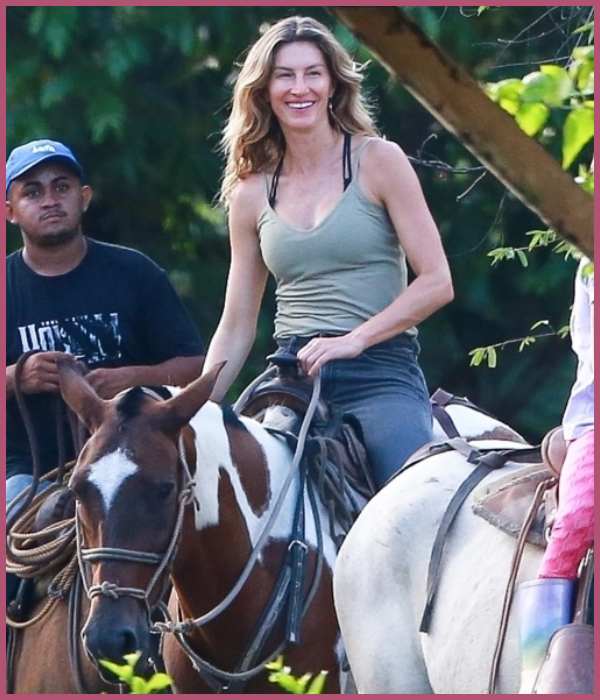 But sources claim that the duo is strictly professional and that they are not romantically involved.
One insider said,
"Joaquim and his two brothers have instructed Gisele and the children in martial arts for the past year and a half," 
Another source added,
"He travels with the family when they're out of town because the kids are homeschooled."
But the couple has been spending a lot of time together lately which is convincing fans that the two are definitely more than friends. A few days ago, the supermodel and the instructor were spotted on a sweaty run together.
Also, Read All We Need to Know About Joaquim Valente, Gisele Bundchen's Instructor and Close Friend!
Gisele is planning to return to modeling after her divorce
An insider said that their friendship could turn out into something else in the future. They said,
"Gisele adores and trusts [Joaquim] and has been spending a lot of time with him, but I don't think it's a traditional dating scenario," 

"They have a deep personal relationship, and he is a teacher to her and the kids. Whether or not it will ever become more than that rests on the table."
If there ever occurs a romantic connection between the former Victoria's Secret angel and her jiu-jitsu trainer, it will be her first relationship since her divorce from Tom Brady.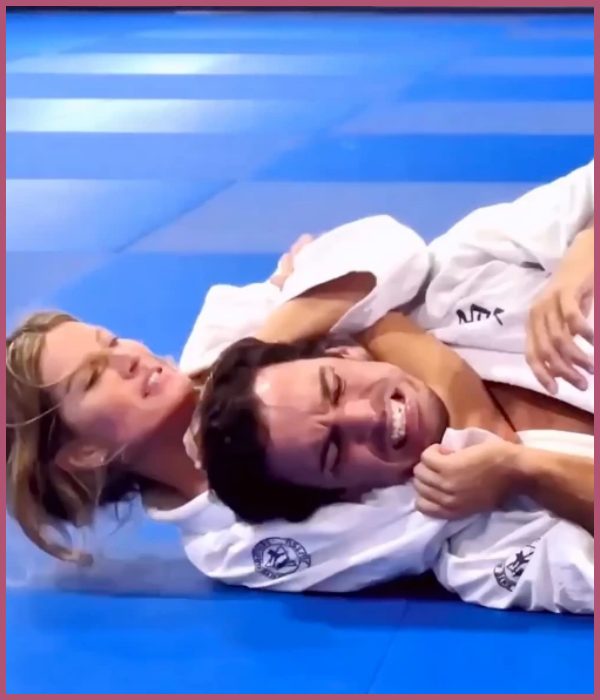 Gisele, 42, divorced her footballer husband Tom 45, in October after 13 long years of marriage. The model and the Tampa Bay Buccaneers quarterback, 45, share two kids together, Benjamin, 13, and Vivian, 10.
Moreover, Brady also is a father to his first son Jack, 15, whom he shares with his ex-girlfriend Bridget Moynahan.
Last year, it was made public that Bundchen and Brady got into a huge fight and their marriage broke down when he decided to un-retire.
One source confirmed at the time,
"Gisele has always been the one with the kids,"

"They had agreed he would retire to focus on the family, then he changed his mind."
After their split, Gisele is really wanting to return back to her successful modeling career.
Also, Read Gisele Bundchen is All Smiles on a Dinner Date with Joaquim Valente after Her Split from Tom Brady!