Gisele Bundchen Revealed Her Son Benjamin was Bullied for not Wanting to Follow in His Dad's Footsteps!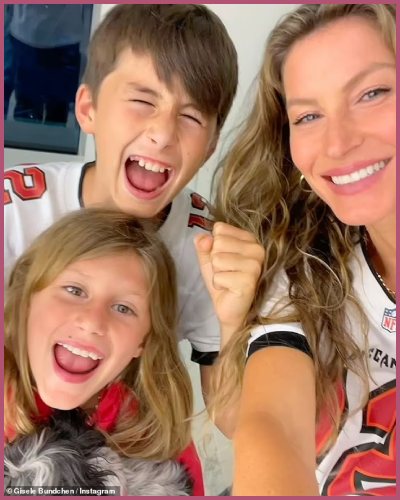 Gisele Bundchen revealed that she and Tom Brady's son Benjamin faced bullying in Boston.
The young boy faced bullying after his decision to not play football like his father.
Gisele and Brady called it quits after the latter's decision to un-retire from football.
---
Gisele Bundchen said her son Benjamin suffered bullying in Boston
Gisele Bundchen expressed her sadness over her son Benjamin being bullied for his future career choices.
The supermodel revealed that her 13-year-old son faced bullying in Boston for not wanting to follow in his dad Tom Brady's footsteps.
While his half-older brother, Jack, whom Brady shares with his ex-girlfriend Bridget Moynahan is already playing as a quarterback for his high school team, Ben prefers non-ball sports.
Bundchen, 42, revealed that her son loves playing sports like surfing, jujitsu, and skiing and also loves drawing on his iPad.
The runway goddess addressed the athletic pressure of being the child of one of the greatest NFL players ever on a young boy.
Brady himself has once revealed that while his firstborn loves sports, his secondborn likes doing different things.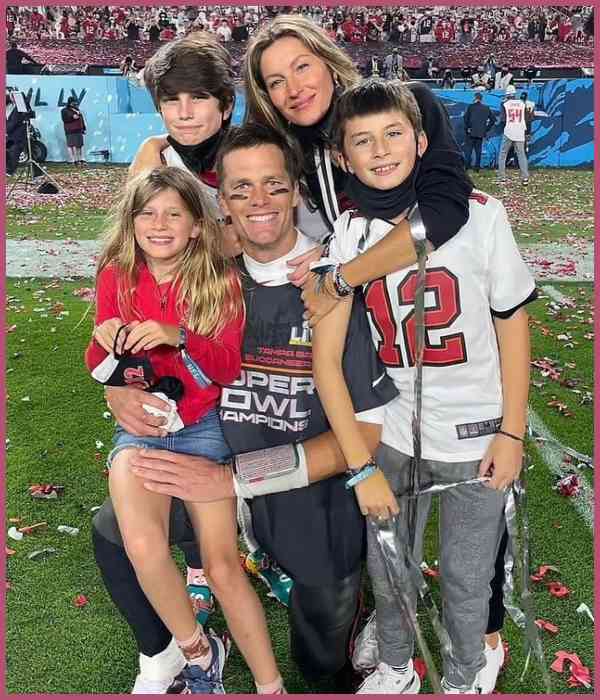 The former NFL player told Men's Health in 2019,
'[Jack] wants to try hard, and he never wants to disappoint his dad,' 

'I'd wake up early on the weekends to do stuff with my dad. That's why I didn't party a lot. If Dad wanted to golf, I wanted to be there with him. And if I ever missed those things, it would crush me.' 
Bundchen then hinted at one particular bullying incident that happened after Ben's baseball game. However, she did not go into depth about the case.
Brady initially assumed that Ben would be just like his brother but later came to terms that he was simply not interested.
Also, Read Gisele Bundchen Enjoys a Beach Day with Joaquim Valente and Her Two Kids!
Gisele informed Brady about Ben's disinterest in football
After trying to persuade his son to play football, Gisele told her then-husband,
'Would you effing understand that your son is different?' 
Brady recalled his reaction,
'It was hard for me. I was like, 'What do you mean? He's a boy; he should do all these things that I do,'
The businessman concluded,
''The reality is that Benny just likes different things. And it's great because now I just have to go do what he wants to do. When we do that, we have the best time."
Brady and Bundchen started dating in 2007 after meeting in the mid-2000s.
The footballer popped the question in January 2009 and they married just one month later.
After over a decade of marriage and two beautiful children, rumors of the couple's troubles in their marriage started swirling around.
After months of speculation, the former Victoria's Secret angel filed for divorce from the athlete in October last year over his decision to un-retire from football.
However, Brady retired from football for the second time earlier this month.
In September, just a month before announcing the divorce, the Brazilian beauty showed concerns regarding her ex-husband's football career during an interview with Elle.
She said during the sit-down,
"This is a very violent sport, and I have my children and I would like him to be more present."
Also, Read She's Single! Gisele Bundchen Subtly Shuts Down Rumors of Dating Anyone after Tom Brady Divorce!