Gisele Bundchen; married with two children; rumors of divorce!!! Past relation with Leonardo DiCaprio and others. All about her career, marital status and many more…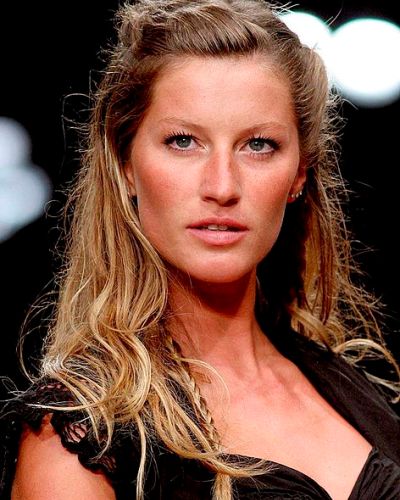 Gisele Bundchen is a Brazilian fashion model and actress.
Since 2004, Bündchen has been among the highest-paid models in the world, and as of 2007 was the 16th richest woman in the entertainment industry.
---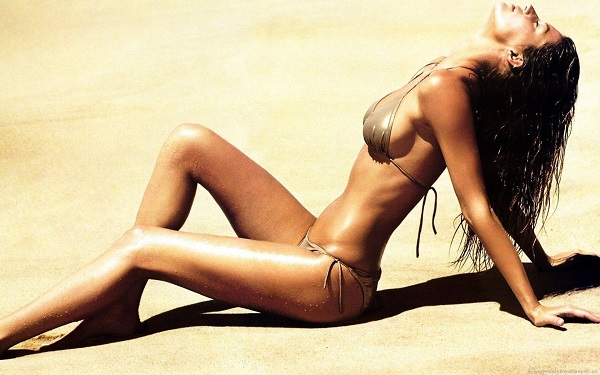 In 2012, she placed 1st on the Forbes top-earning models list. In 2014, she was listed as the 89th Most Powerful Woman in the World by Forbes.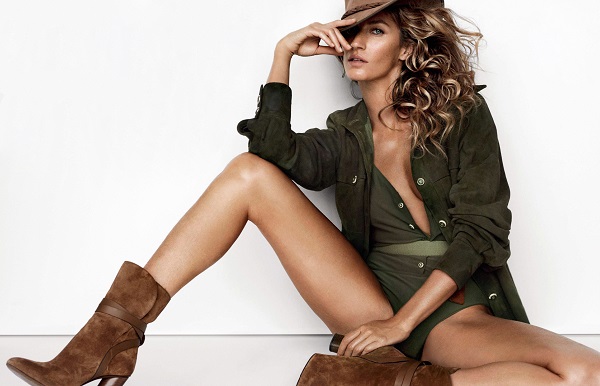 Relationship Status
Gisele is a happily married woman with two children. She is married to Tom Brady who is a New England Patriots quarterback. They first met each other in December 2006 and started dating each other.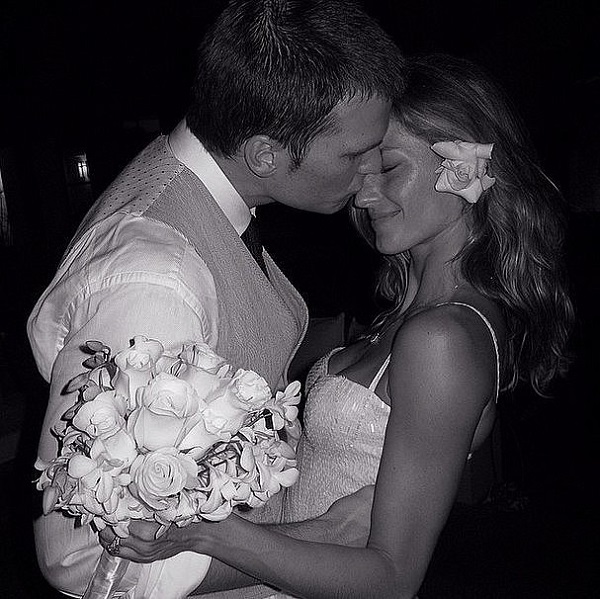 In 2009, Brady revealed they had been set up on a blind date by a mutual friend. Bündchen and Brady married on 26 February 2009 in a small Catholic ceremony at St. Monica Catholic Church in Santa Monica, California.
In April 2009, the couple held a second marriage ceremony, in Costa Rica. Bündchen and Brady have two children, a son born in 2009 and a daughter born in 2012.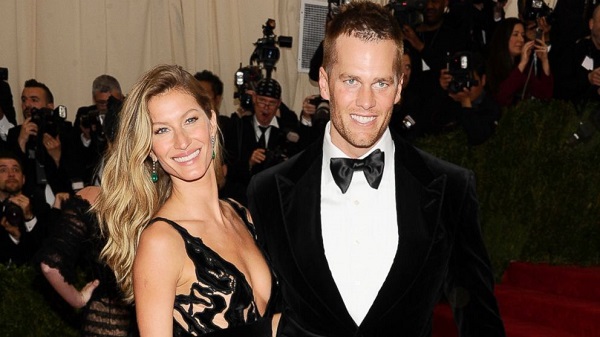 Keeping the love life alive
In 2014 after 5 years of marriage, they were seen in public kissing making time from their busy schedule for each other. The pair treated themselves to a date night in New York.
Making the evening more romantic, the couple treated the date like they would when they first started dating, arriving separately and enjoying the first kiss.
The pair is clearly trying to make as much time for romance as possible before Tom starts training again with the New England Patriots.
Tom has a six-year-old son, John, with former girlfriend Bridget Moynahan, while the couple has a seven-year-old son, Ben, and a four-year-old daughter, Vivian.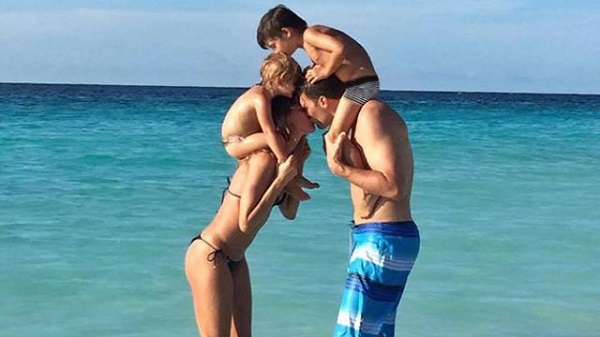 The model told AP earlier this year about Tom Brady:
"He's very loving and it's a wonderful thing. In our house, we are very affectionate. I think it's very important for the boys to know that it's OK to hug and to kiss and you're not less than a man."
Gisele on Tom Retirement
The New England Patriots defeated the Atlanta Falcons in the first overtime Super Bowl in NFL history. The source claims that now that Brady has earned a record fifth Super Bowl ring, Bundchen is pressuring the 42-year-old to hang up his cleats.
"Gisele is begging him to retire and go out on top. She has retired and wants him to too,"
"They have more money than they can ever spend and she is worried about him. Gisele wants Tom to follow the David Beckham model post sports,"
the insider continued,
"Do endorsements, modeling, and personal appearances."
Unfortunately, it seems her plead to step away from the game is falling on deaf ears:
"He is a competitor and thinks he has another five years in him. He thinks he can win again,"
the source claims.
It's true that Brady has talked about sticking with the sport he loves into his 40s, but it seems unlikely that Bundchen is doing much to discourage him. After all, Brady is somehow at the top of his game and his thirst for competition is well-known throughout the league.
Rumor about divorce
In 2015, there was a rumor going around after the news of Gisele pressuring Tom to retire. The relationship has been severely strained by Brady's ongoing legal battle with the NFL over the so-called DeflateGate to the point where Bundchen consulted a divorce lawyer, Us Weekly reported.
"Tom's become very nasty and irritable and started acting out on her,"
a source with ties to the couple told the gossip magazine.
"Things are very tense right now. This could be the end of them."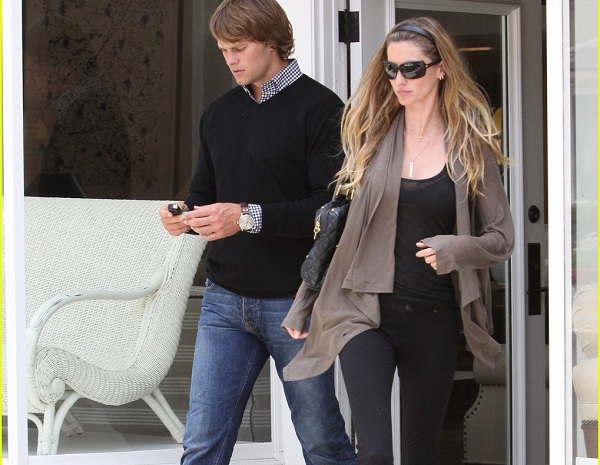 Rumors that the QB was close to fumbling his marriage first began with an OK! Magazine cover story last month with another anonymous source claiming,
"Things between Tom and Gisele have been strained for a long time… they've been plagued by the same problem (for years)."
Although they were rumored to be divorced they are still going strong. It has been almost 8 years of their marriage and they are very happy with each other.
You may like to read Wanessa Moura, Instagram model undergoes expensive plastic surgery to look like actress Penelope Cruz!
Past relationship with Gisele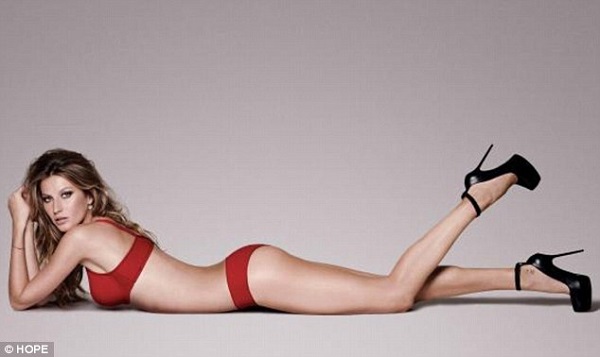 From 1998 to 1999, Bündchen dated American model, Scott Barnhill. From November 1999 to February 2000, she dated Brazilian businessman João Paulo Diniz.
In 2000, she had a brief relationship with American actor Josh Hartnett. From 2000 to 2005, Bündchen was in a relationship with American actor Leonardo DiCaprio. In 2004, Bündchen and DiCaprio made People's annual Most Beautiful Couples List.
Bündchen dated Brazilian businessman and polo player Rico Mansur for six months between 2002 and 2003 after Bündchen and DiCaprio broke up for the first time.
In 2006, she dated American surfer Kelly Slater.
Also read Shanina Shaik, Victoria's Secret model: Has she split from her boyfriend, Seyed Payam Mirtorabi?
Who is Gisele Bündchen?
Gisele is a Brazilian fashion model and actress. She is "the" most famous face in the business. Gisele has graced the covers of countless magazines as any other model in history, including Rolling Stone, Time, Forbes, Newsweek, and all the fashion top magazines such as Vogue, W, Cosmopolitan, Elle, Harper's Bazaar, i-D, The Face, and many others. She is one of the highest-paid models. More bio…