Glenn Braggs, the hero of 1990 World Series!! Know about his current situation!! Also, find about his son's Retinal Blastoma!!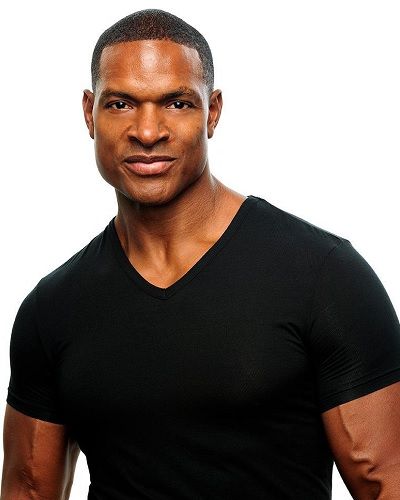 Let us refresh some of the greatest athletic performances from the retired baseball superstar, Glenn Braggs. Pulling off unbelievable catches and breaking the bat with his back, are only a few things that can be used to describe this.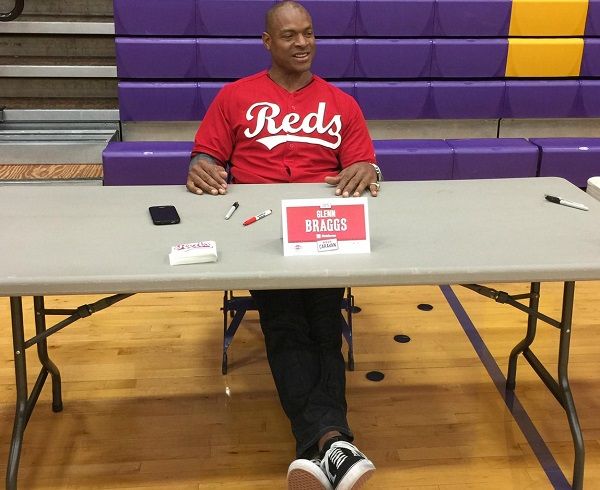 He is living a healthy life despite his retirement. However, his son, Solomon suffered from rectal blastoma. lenAnd after successful surgery, he had his eye removed and is currently on a prosthetic.
Career
Mostly Glenn received his fame as one of the valuable players of the Cincinnati Reds. He even was part of the team that beat Oakland Athletics in the finals of the 1990 World Series and won the title. He became the hero of the match as he denied the home run of Carmelo Martinez to secure his team the title win.
Not only this he has been an idol in the baseball league because of his athletism in the match. Glenn was so powerful that his bat swing would end the ball flying or if it misses, it would break. Don't believe it? Check the video below where he breaks his bat with the back.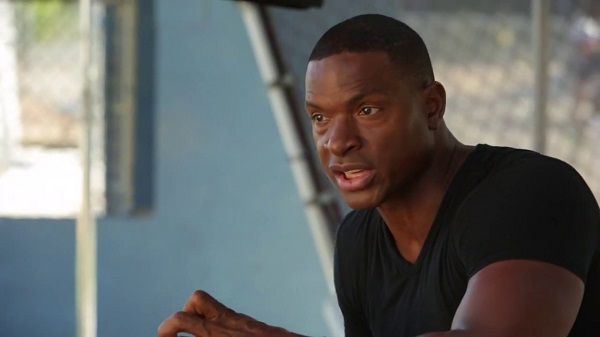 Regarding this he said,
"well the deals with breaking bats, it's not somthing that I would try to do. It's probably at times when I really had my adrenaline going and really wanted to put a charge on the wall."
Also read American baseball player Troy Tulowitzki announced his retirement! Know about his married life, children, and net worth
Cool Guy
He was not only good at the field, but he was also very lively with his team and other people. So he was liked by many of his teammates as a good person.
But sometimes, others learn from their own doing.
Despite his retirement, he has not stopped being helpful and lively. Nowadays, he has started some community works. More importantly, he has not let his body get older and is still maintaining his fitness. Furthermore, he also quoted,
"Fitness is very important, for me it's been a lifelong thing and diet is probably 75% of being fit."
So if you want to stay fit, don't just depend on exercise. As he said he maintains it with 75% effort on food. So, why spend time in exercise if you can stay fit can maintain the right diet? Talking about fitness, his son, Solomon went under surgery to treat a tumor in the eye.
Son's Health Problem
When the fourth son of Glenn Braggs and Cindy Herron, Solomon Braggs was 10 years old, he suffered from a tumor on the eye, retinal blastoma.
But he is fine and healthy now as the result of the surgery he has from high-class surgeons at Cincinnati Children's Hospital Medical Centre. He lost his eye, but more important is that he is alive and has no other health issues for now. Genn said,
"I always say he lost his eye but he gained his life. We just felt like it was such a blessing that we were able to have a facility like Children's Hospital to help us through that. It felt like they were giving back to me what I had given them before."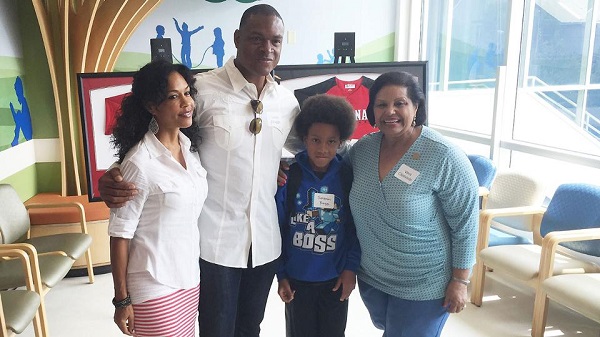 Furthermore, he added,
"When Solomon about six months old, we found out that he had retinal blastoma, which is a tumor on the eye. We were able to go to Children's Hospital, which had a … world-renowned doctor for that particular disease. We had a great experience there, and Solomon ended up having the surgery to have his eye removed, and he has a prosthetic now."
He also showed how thankful he is for saving his son's life. It was more than obvious for a father to think gratefully of the one who saved his child. The exact words that he said are,
"Children's Hospital holds a special place in my heart for myself and my wife and my son, Solomon, who is 10."
And, now Solomon is free from any health issues. In addition, his whole family is fit and fine. Also, let us hope it remains like that forever.
Also read The legal woes of former baseball player Pete Rose! His divorce proceedings are not over and he wants to marry his new girlfriend!
Short Bio of Glenn Braggs
Glenn Braggs is an American former baseball player. He is famous as the former player of Yokohama BayStars, Milwaukee Brewers, and Cincinnati Reds. He also was part of the team that won the 1990 World Series. More bio…