Glimpse Of The Happy Marriage!! American Actor Colin Hanks Is Enjoying The Sparks Of His Happy Family Life With His Wife, And Children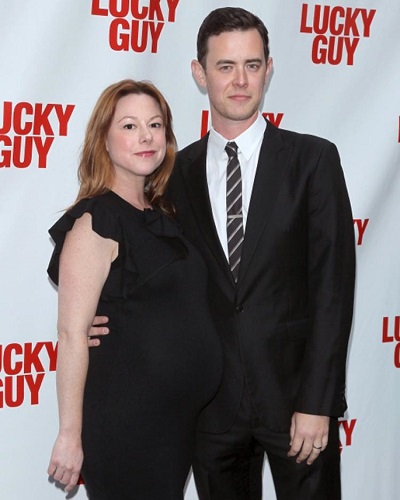 The famous and handsome actor and filmmaker, Colin Hanks is very charismatic and attractive like his father, Tom Hanks. We have noticed Colin in the films like Orange Country, King Kong, The House Bunny and so on.
Before his marriage, in 2003 he came in the list among the Hottest Bachelors by People Magazine. As of now, he is continuing a delightful life with his wife and family.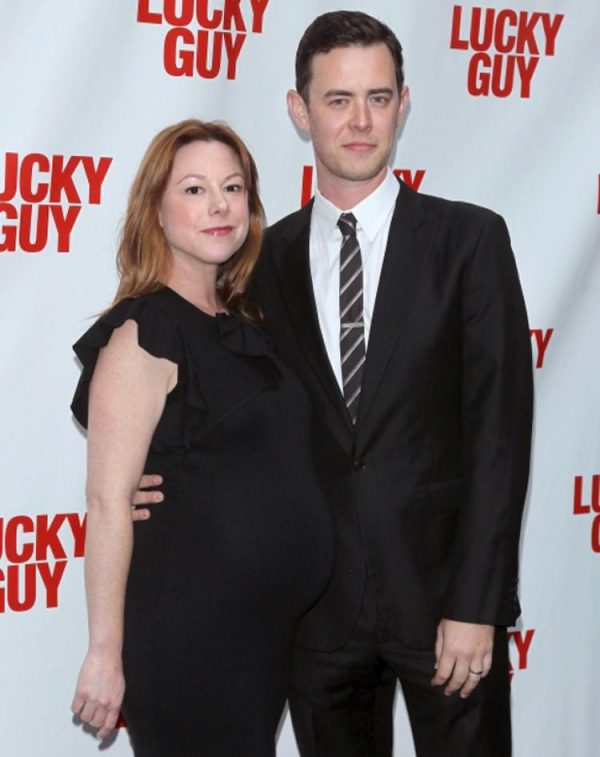 So, today let us take a look at the life of the charming actor containing both his private and professional life.
You may like to read Wedding Bells In The Town!! Daughter Of Tom Hanks, Elizabeth Ann Hanks Is Married; Let's Find Out About Her Husband, Family, Dating History
Blissful Married Life of Colin Hanks and his wife Samantha Bryant
In June 2009, Colin engaged to Samantha Bryant after long years of attachment. Colin calls his wife 'Red.' After a few years, they finally tied the knot on 8th May 2010 at the London West Hollywood Hotel, Los Angeles. He has written a sweet note for her and shared on his Instagram, the note says,
"You could say that I'm the luckiest guy on the planet, but that would be an understatement. I'm a firm believer that luck is what they call it when you're in the right place, at the right time, with the right attitude. That's how I came to be married to this incredible woman, heroic mother, my favorite human being on Earth and most of all: my best friend. Can't get home to her quick enough. Love you Red."
The guests including Alyssa Milano and Reese Witherspoon accompanied the couple's marvelous wedding. His wife, Samantha is also an American star known for her films including First Time Flippers, The Singing Detective, and many others.
Even after the years of the ceremony, they are still together and shares a powerful connection unitedly. The couple is not in any disagreements till now.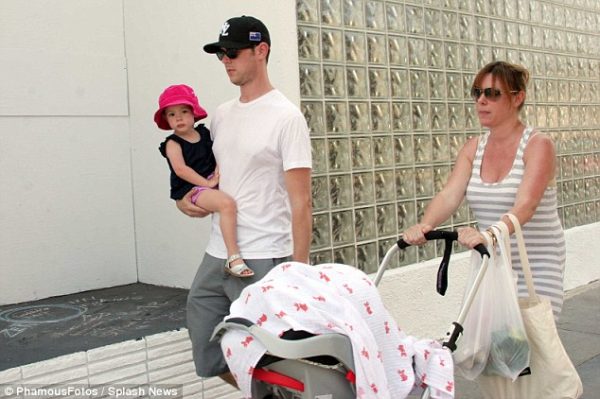 Colin's previous relationships
And there is also no such news about their breakup and extra-marital relationships too. When Colin was in university in the 1990s, he was in a relationship with Busy Philipps.
Busy is now a star famous for her roles in the movies like The Smokers, White Chicks, and Home Room. The couple is blessed with two children till now. Colin and Samantha named their first child Olivia Jane.
Hanks and his wife were blessed with their first child on 1st February 2011 only after a year of their marriage. The couple promulgated while attending the performance of Tom's Broadways play, Lucky Guy.
After 3 years of their first child, they repeatedly welcomed their next child named, Charlotte Bryant Hanks on 2nd July 2013.
Also read Busy Philipps is earning more money froBusy Philipps is earning more money from Instagram posts than acting
 More About Tom Hanks
Tom Hanks is a legendary actor who won back-to-back Academy Awards for Best Actor for his roles in Philadelphia in 1993 and Forrest Gump in 1994. He is also famous for starring in several classic movies including Cast Away, The Green Mile, Saving Private Ryan, and Apollo 13.
In 2016, he received a Presidential Medal of Freedom from President Barack Obama. That same year, he also received the French Legion of Honor. See more bio…
More About Colin Hanks
Colin Hanks is an American actor and documentary film-maker. He is the son of great American actor and filmmaker Tom Hanks. Colin is best known for his roles as Shaun Brumder in Orange County and Henry Jones in the HBO miniseries Band of Brothers. See more bio…