GMB host Piers Morgan hospitalized! What is the illness that ails him?
The fans of GMB host Piers Morgan were in for a surprise today when Piers posted a picture of himself from a hospital bed and giving his health update assured his fans that he is not dying.
Piers Morgan and his hospital bed post on social media
Piers took to his social media to announce to his fans that he is unwell and in hospital. The ITV presenter, 53 shared a picture of himself from a hospital bed. He was in the hospital clothes and a nasal cannula was in place. He wrote:
"Bad news: I'm not dying,"
He added:
"I can only apologise for all the distress I know this will cause some people."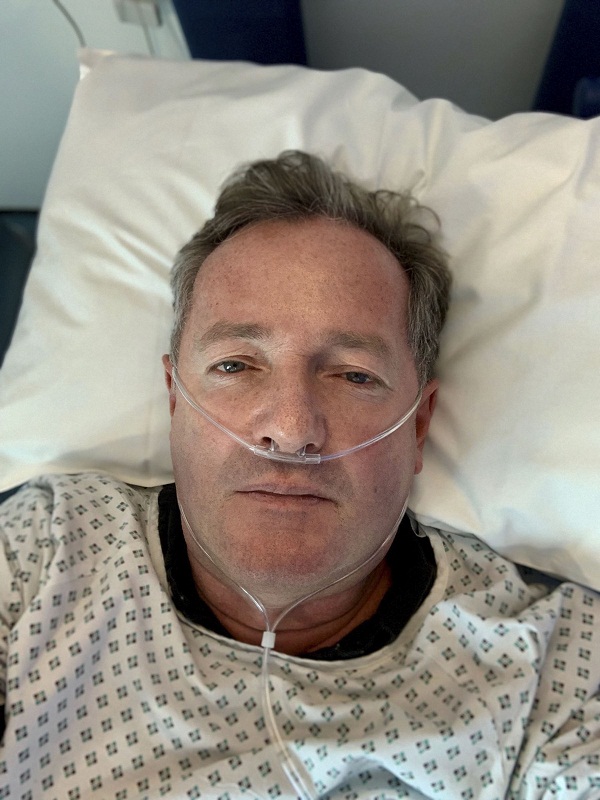 He put up a similar note on his Twitter. Here he wrote:
"Bad news… after some extensive hospital tests this morning it appears I'm not going to die.
"I can only apologise for all the upset and offence I know this development will cause."
The comments from the fans
As soon as Piers posted on his Instagram for his 360k fans and on his Twitter for his 6.5 million followers, his fans rushed in to post their comments and suggestions and wish him a speedy recovery. They wanted to know what was wrong with him. One asked:
"What's wrong with you Piers?"
Another praised and wished him:
"Get better Mr Morgan, we need someone who is not scared to speak their mind and upset the 'snowflakes' back on the TV,"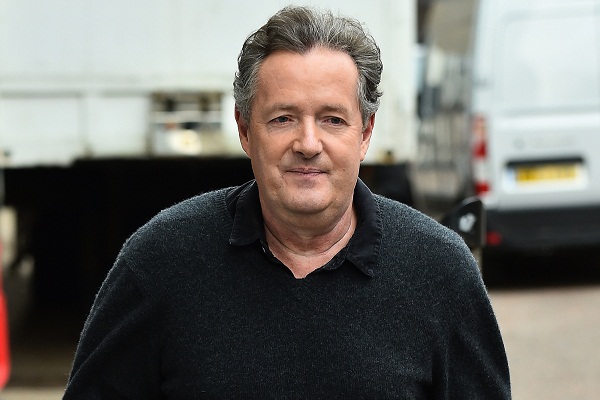 A third stated:
"Speedy recovery Piers."
Some made a joke if it and said that they knew why Piers was in the hospital. They were talking about the recent discussion about Gregg's new vegan sausage roll. One wrote:
"Oh no! This is because you ate vegan isn't it?!"
A second said:
"It will be that vegan sausage roll you ate haha."
Piers was totally opposed to meat-free sausage roll at Gregg's. Known for been vocal about his opinions, Piers had tweeted:
"nobody was waiting for a vegan b****y sausage, you PC-ravaged clowns."
He was told to try the sausage on-air and he instantly gagged and spat the mouth contents into a bucket. He complained:
"Why would anyone eat this?"
His co-host Richard Arnold, 49 also joked:
"You'll be needing a bed bath."
The reason for the talented host's hospitalization is not known.
Piers' recent war of words with Sophie Turner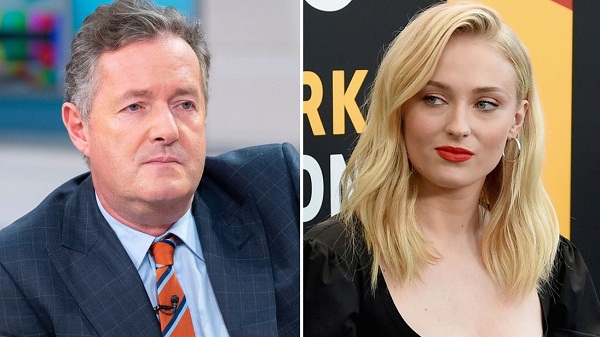 He had a spate recently with Sophie Turner who is 22 and an actress in Game of Thrones. She called him a t**t for his views on mental health.
When Coronation Street star Beverly Callard, 61 discussed mental health in an article in The Sun, she said:
"Real mental illness is very dark and it takes a great deal of strength to ask for help. I think we are now definitely chipping away at the stigma."
She added:
"But we have to be careful mental illness doesn't become like a Gucci handbag. There is a danger it can become fashionable."
In response, Piers tweeted:
"She'll be hammered for saying this, but it's 100% true."
Sophie commented:
"Or maybe they have a platform to speak out about it and help get rid of the stigma of mental illness which affects 1 in 4 people in the UK per year.
"But please go ahead and shun them back into silence. T**t."
Source: Express UK