"We're all gonna die"-Fox News host Lisa Kennedy Montgomery slams Democrats over their opposition to Obamacare rollback! Her strong political opinions in her career!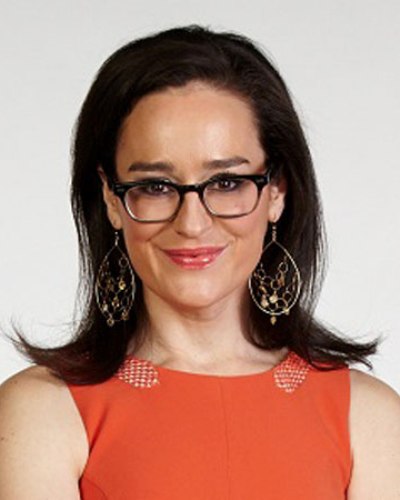 Lisa makes a personal remark on Chuck Schumer's speech in the House
Fox News host Lisa Kennedy Montgomery is a former MTV VJ who currently anchors the show 'Kennedy' on Fox Business Network. She is an outspoken woman with strong opinions of her own and is a political satirist. She holds libertarian views and is a registered Republican.
She has got a pink Republican elephant tattoo inked on her upper left thigh. She supports same-sex marriages, privatization of social security and is an opponent of bureaucratic regulations. Let us take a bite of her recent strong comments on the mass media.
In early August 2013, Senate Minority Leader and Democrat Chuck Schumer had taken to the floor of the Parliamentary House to narrate tales of woe if Obamacare subsidies are stopped.
He also raged insults on the current President Donald Trump saying that this attempt to abolish Obamacare was quite petty, childish, and 'unpresidential'.
In retaliation, Lisa Kennedy Montgomery imitated his intelligible talking noises and said the following when she appeared on Fox's talk show 'Outnumbered':
"Does he carve out time in each day just to flap his gums? Cause that's all he does. Whenever we see Chuck Schumer, you can turn the sound down and insert your own soundtrack – he'd be saying the same thing."
Lisa added:
"You know what hurts? You know what's unpresidential? Crafting a law that's so complex it's impossible to get rid of, that's designed to fail, so people lose insurance and more people start dying. That's what's unpresidential. That's what's immoral."
You may also like to read Who is Elisa Pugliese? Know about the romantic wedding of Elisa and Keegan-Michael Key
Lisa calls Seattle City Council senseless
Lisa on her show on Fox News in July 2017 criticized the Seattle City Council for its minimum-wage law, gun tax, and the recent vote on an income tax on the wealthy.
She said:
"It's just another example of how progressive laboratories halt progress by inviting the rich to leave, encouraging crime and hurting the poor they so disingenuously claim to help," 
Fox News also tweeted on it.
.@KennedyNation: "Seattle used to be one of the most beautiful & livable cities in the world, but it has devolved into a Socialist hellhole" pic.twitter.com/B9nbwNKvfp

— FOX Business (@FoxBusiness) July 12, 2017
She called the council people 'commies' and 'authoritarians' and said that the affluent would migrate out of Seattle. Lisa added:
"Save yourself the airfare for that trip to Caracas. Just head to Seattle instead, where freedom died along with every good singer from the '90s."
Lisa supports the abrogation of Obamacare
In June 2017, several prominent Democrats had said that Obamacare should not be repealed since thousands of people would die.
Lisa laughed at the video clips and said:
"You know what the crazy thing is? "We're all gonna die. They can't predict – there, there's no way, unless they're absolutely psychic and have a party line to heaven – they don't know who is going to die, or when, or how many people!"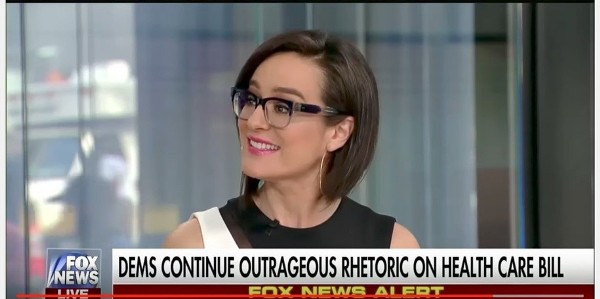 Also read Katie Hill, ex-lawmaker is dating Playboy writer Alex Thomas!
Short Bio on Lisa Kennedy Montgomery
Multi-talented, Lisa Kennedy Montgomery is an American radio personality, political satirist, former MTV VJ, and the host of  Kennedy which is based on the Fox Business Network.
Previously, she was the host of the show Alternative Nation. More Bio…