Good News for Ruthie Ann Miles fan! Married actress Ruthie Ann Miles expecting a new baby
Ruthie Ann Miles has some good news to share!
Have been dealing with miscarriage and death of 4-years old daughter, there was a ray of hope in Ruthie. She shared the happy news through her Instagram.
On 21st March 2020, she posted a picture where she revealed that she is expecting a baby this spring. Miles wrote,
"We are expecting another child this spring!"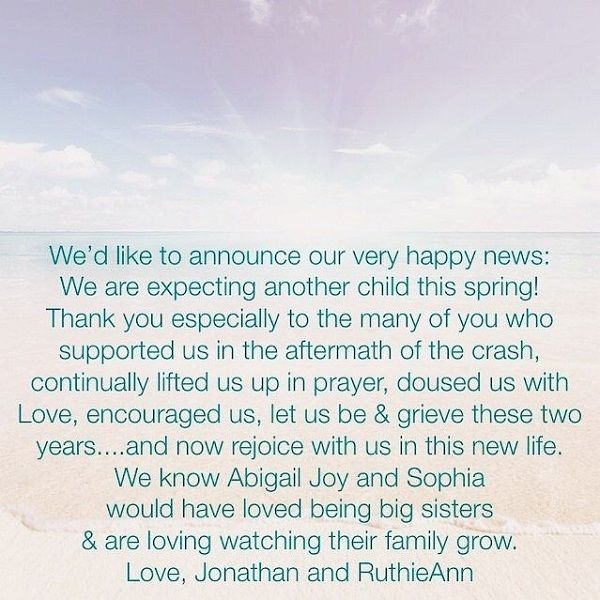 Similarly, she added,
"Thank you especially to the many of you who supported us in the aftermath of the crash, continually lifted us up in prayer, and doused us with Love, encouraged us, let us be & grieve these two years…and now rejoice with us in this new life."
She concluded the post with,
"We know Abigail Joy and Sophia would have loved being big sisters & are watching their family grow."
Also read American Actress Michelle Williams Is Engaged To Director Thomas Bail and Is Pregnant After 8-Months Of Split From Husband Phil Elverum!
Ruthie Ann Miles's 4-years daughter's death
Ruthie Ann Miles lost her four years old daughter in March 2018. She was injured when a driver struck her and her daughter on a crosswalk in Brooklyn. In the collision killed her 4-year old daughter Abigail as well as one-year-old Joshua Lew. Joshua was the son of her friend Lauren.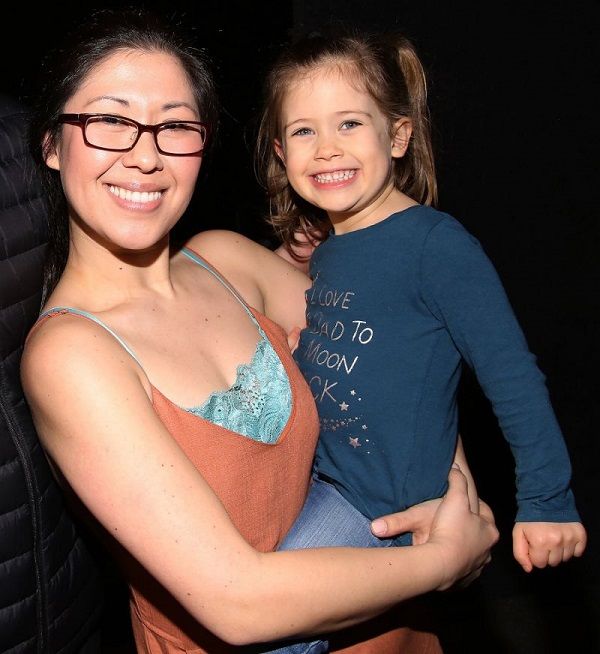 At that time Miles was seven months pregnant. She lost her unborn child after two months of the accident due to complications. This incident occurred in the middle of a pedestrian crosswalk on 9th Street and Fifth Avenue in Park Slope, Brooklyn.
They were just getting off a bus and crossing the street when the driver Bruns driving a white Volvo speed through the intersection and struck them. As per one of the witness,
"The mom was sitting there next to him screaming,"
He added,
"She was just kind of [saying]: Oh, God, this can't be happening. Tell me this isn't happening. What's going on?"
The driver Bruns was charged with manslaughter, criminally negligent homicide, reckless endangerment, and reckless driving. She was sentenced 15 years behind the bars and was released on a $75,000 bond in September.
But the case was dismissed after three weeks as she was found dead. She left behind a suicide note and prescription pills.
Also, read Robyn Crawford opens up about her relationship with her best friend Whitney Houston after 7 years of her tragic death
Who is Ruthie Ann Miles?
Ruthie Ann Miles whose real name is Ruth Blumenstein is a Broadway singer and actress. She was born in Arizona but moved back to Korea and then again migrated to Hawaii when she was six years old.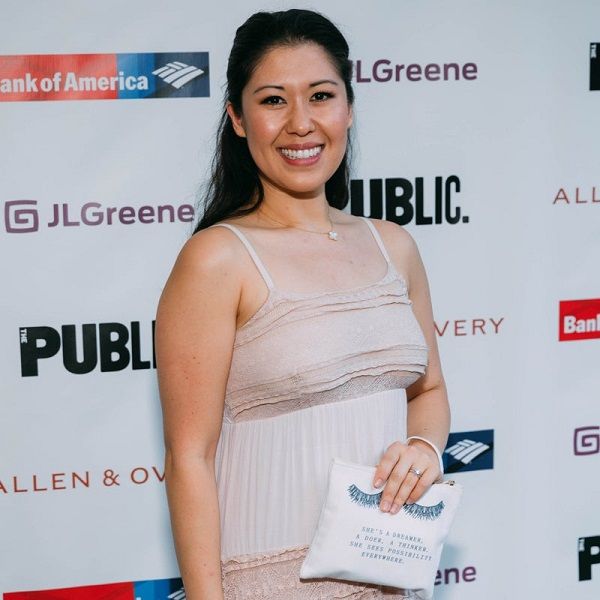 In the year 2005, she finished her degree at Palm Beach Atlantic University. Previously, she attended Southern Oregon University. Likewise, she has also completed her master's degree from New York University.
Miles is the winner of the 2014 Lucille Lortel Award for Lead Actress in a Musical for her role as Imelda Marcos in Here Lies Love.
At present, Ruthie is happily married to Jonathan Blumenstein. They have been married since 2011. They live happily together and have announced the news of her pregnancy.
Source: Daily Mail, Instagram, Broadway