"I'm eligible"-Governor Andrew Cuomo is the most desired men in this year's Maureen Nelson's matchmaker's poll!
Tension and uncertainty has filled the last few months in the world. But Governor Andrew Cuomo lightened this up by informing all the ladies there that he is single and eligible.
Andrew Cuomo talks about his singlehood and eligibility
Governor Andrew Cuomo is a jovial person. He and his brother CNN TV anchor Chris Cuomo have been voted as the most desired men in a recent matchmaker's poll. To this, Andrew replied:
"I am eligible"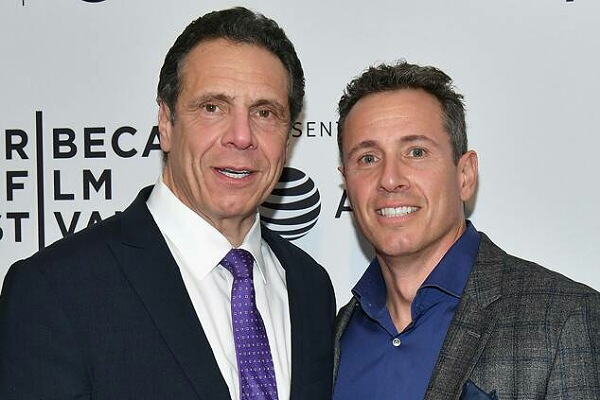 Lately, he appeared on a 1010 WINS radio live broadcast on Thursday 30 April 2020. And this romantic bit of forthcoming information came up during the discussion on cleaning up of the City of New York's subways. In the midst of this dry chat, the radio host Susan Richard put in the juicy information of the results of this poll. Long Island's Maureen Tara Nelson conducted this survey on 100 of her 2000 female customers.
What were Andrew's feelings on knowing of his placement in the top slot with brother Chris?
Susan queried Andrew on how he felt on winning the most desired men top slot in the poll. Actually, she wanted to know his reaction of his placement in the top slot of the poll with his brother Chris. To this, Governor Andrew has a hilarious response:
"Well Susan, I did not see that. But now that you raise that, most wanted eligibility, my brother is married, I am not married, so I don't think he would qualify as eligible. However, I am eligible,"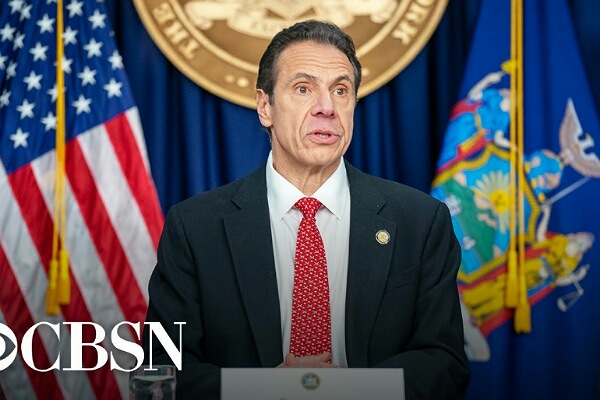 Chris is the younger brother of Andrew and he is married to Cristina Greeven. Susan could not leave the chance and immediately jumped in saying:
"Well, I just want to say we are both single Sagittarians from Queens. I'm just saying, I'm just putting it out there."
To this, Andrew laughed and said:
"Sounds good to me. It all started in Queens."
Andrew's popularity has risen the last few months ever since he has been providing the regular briefings on Covid-19 for the people of New York City.
Maureen Tara Nelson and her survey
Maureen is the founder and owner of the firm MTN Matchmaking. Her offices are in Melville, Manhattan, as well as in Boca Raton, Florida. She is quite satisfied with her work. Furthermore, Maureen has matched over 1000 people until now in Long Island and Manhattan.
In last year's poll, Justin Theroux was the winner. But this year, Andrew has knocked him off from the top slot. Justin now stands at position number 3. Two years back, the winner was Kevin Costner. Talking about the win this year of brothers Andrew and Chris Cuomo, Maureen said that she is super excited about it.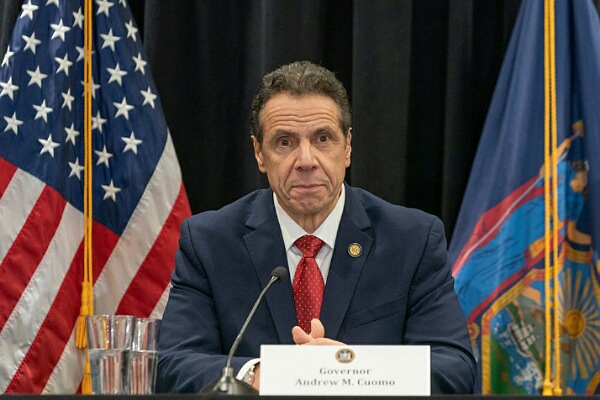 This is the first time that a politician has topped the list. She said:
"I am flying high. I'm like super excited … I've never had a politician before and the way they both, him and his brother, won the contest is like really cool. It's such a cool story." 
Short bio on Andrew Cuomo
Andrew Cuomo is an American politician who is currently serving as the 56th governor of New York. He won the election as Governor of New York in 2010 and has been reelected twice since then, in 2014, and 2018. More info… 
Source: News Day