Grammy Award 2023: Check Out All the Celebs Afterparty Looks You Missed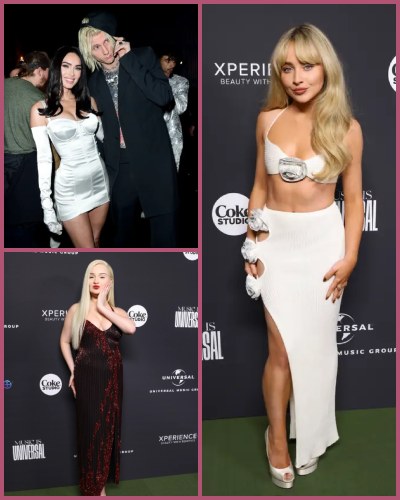 Grammys' biggest night out has just started as the carpet is taken off
It's no wonder that our favorite celebrities continue to celebrate their significant accomplishments
Following the 2023 Grammys, the stars changed their red carpet looks to something a little more casual, but no less stylish
---
See what everyone dressed to celebrate the award winners and nominees from music's biggest night.
Kim Petras
Kim Petras received the Grammy the best pop duo/group performance for her vital hit "Unholy" alongside Sam Smith at the 65th annual Grammy Awards. She made history by becoming the first trans woman to win a Grammy.
For the Universal Music Group afterparty, the 30-years old German singer/songwriter changed into a maroon, sparkle-covered gown after matching "Unholy" partner Sam Smith in brilliant red on the Grammys 2023 red carpet.
The ruby-hued gown featured a scooped neckline, an ankle-length skirt, and a thigh-high slit that matched her red heels. Petras also wore matching red lipstick.
Fletcher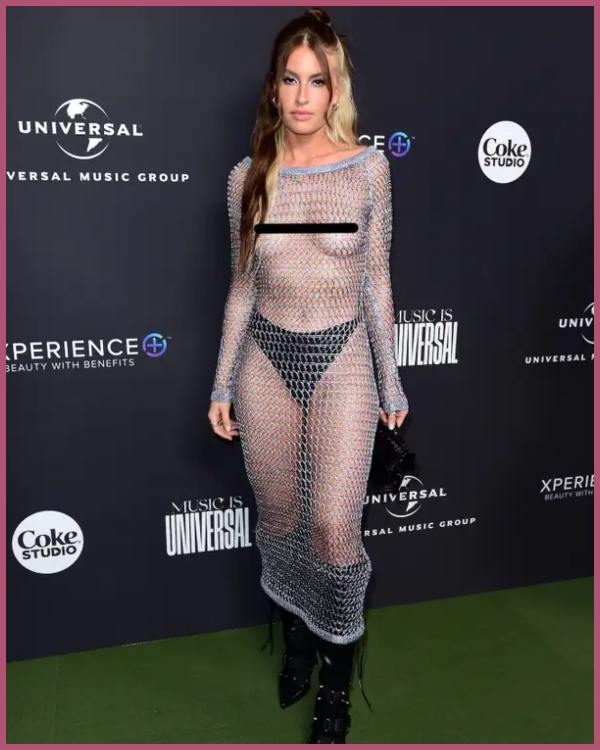 Fletcher wore the most daring outfit at the Universal Music Group Grammys 2023 afterparty. She showed off her nipple in an open-weave midi dress.
The chain-mail ensemble is transparent, and the musician is simply wearing her panties. She then matched the outfit with black pointed boots, which gave her look even more edge.
Also read The Exes Reunion! Taylor Swift and Harry Styles Share a Weird Reunion at the 2023 Grammy Awards!
Sabrina Carpenter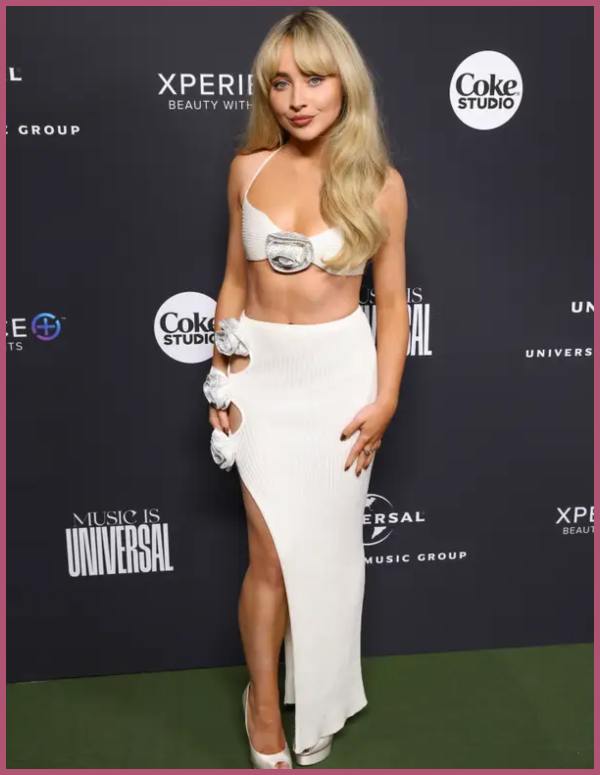 Sabrina Carpenter raises the afterparty temperature, wearing a two-piece white knit Magda Butrym set embellished with silver roses.
Three bedazzled roses lined the hip cutouts on her ankle-length skirt, and one was placed in the center of her bralette. Similarly, she matched her outfit with a pair of chunky high-block heels.
Joe Jonas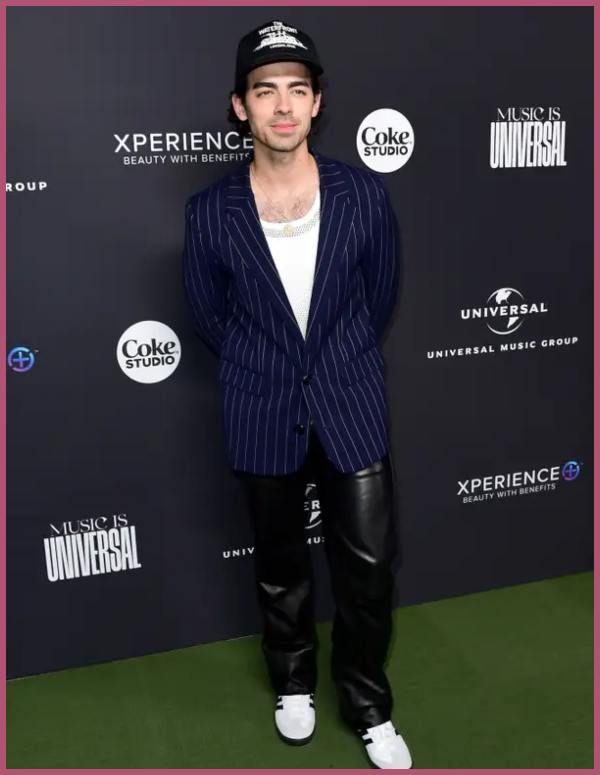 Joe Jonas combined casual and classic pieces for his Grammys 2023 afterparty look. He wore a navy blue pinstripe jacket underneath a white T-shirt and leather slacks.
In order to make himself look cool, Jones chose Adidas sneakers. Further, he sported a distinctive baseball cap promoting a riverboat in Lansing, Iowa.
Also read Top 6 Best Dressed Stars that turned heads at the 2023 Grammy Awards 
Megan Fox and Machine Gun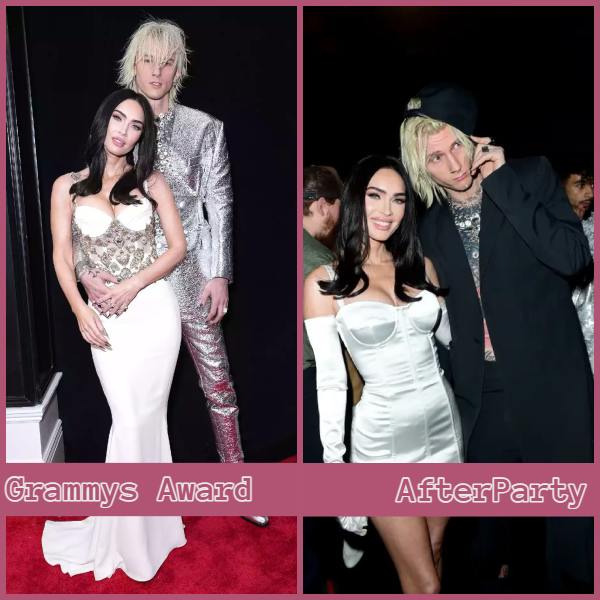 Machine Gun Kelly and Megan Fox sparkled in coordinating metallic looks on the red carpet, while the engaged couple chose monochrome ensembles for the afterparty.
Kelly, 32, off her shirt and changed into a black blazer and pair of matching slacks. In addition, he sported a black baseball cap.
Fox, on the other hand, remained in her white corset dress and matching gloves.
Shawn Mendes
Shawn Mendes attends the Grammys afterparty with Dr. Jocelyne Miranda amid their dating rumors.
Shawn skipped the star-studded awards ceremony, but he did hang out with Jocelyne at a home party in Los Angeles. The two have been linked since last summer.
The Canadian singer, 24, kept it casual and cool at the Grammys afterparty. He wore a lacy white button-down shirt that exposed his bare chest while combining a pair of oversized black pants with black shoes.
Meanwhile, Jocelyne opted for an all-black ensemble wearing a leather jacket, matching skirt, and knee-high boots. She also wore a black purse over her shoulder and sported a pair of black sunglasses.
Reneé Rapp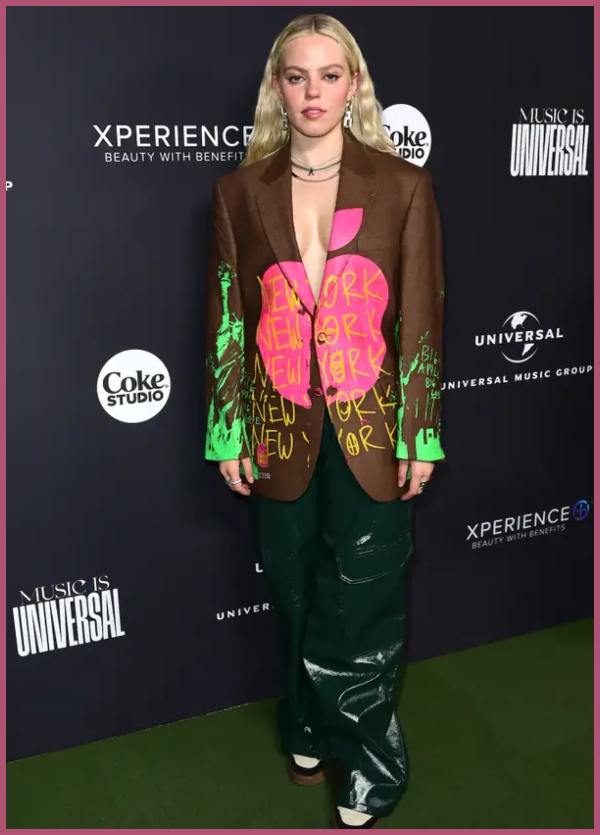 Reneé Rapp represented New York with a colorful blazer without a shirt underneath. The Statue of Liberty was imprinted on the sleeves of her brown blazer.
She also sported a pair of green wide-leg leather leggings and a pair of Nike sneakers.
Also read Meme Material?! Ben Affleck Becomes a Meme Yet Again Because of His Disinterested Expression at the 2023 Grammy Awards!