Grammy Award Winning Musician And Singer Sam Martin!! Know About How He Started His Career And His Music
American Musician Sam Martin is the Grammy award-winning musician, singer, songwriter and the producer. The talented singer Sam has the records in the most-adds in the American contemporary hit radio history with his song "Want To Want Me".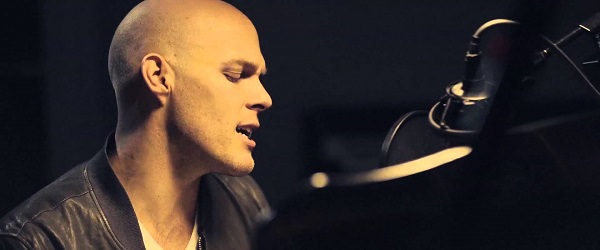 The first song he wrote was "DayLight" which is sung by Maroon 5(band), and it took the number one position on the Billboard chart.
Moreover, Ziggy Marley released his another written song on Fly Rasta which became a number-one reggae album as well as a receiving a Grammy Award. After featuring on David Guetta's single in 2014, he rose to fame. Let's know how did he started his career and also get along with his journey to success.
Also read Ziggy Marley paid tribute to father Bob Marley, on the late superstar's birthday. Also, other major stars remembered the legendary singer!
Who is Sam Martin? His Career
Sam Martin was born on  February 7, 1983, in New York City. Raising up in Lake Oswego, Oregon, he attended Lakeridge High School.
He also joined Berklee School of Music for two years. At the beginning of the career, Martin used to write songs for Warner Music Group. He also was the member of pop/rock band Con Bro Chill alongside his brother Connor Martin.
You may like to read The more the merrier! Know 8 Celebrities who have 10 or more than 10 children in their family!
Sam Martin was renowned when Maroon 5 recorded and released the song "Daylight," written by him. After the song, people started recognizing him and his profile started growing up. Afterward, he also got the chance to collaborate with Ziggy Marley and T.I. In 2014, he co-wrote and also sang the song on David Guetta's worldwide smash hit "Lovers on the Sun."
During one of the interview, when he was asked about how much he wants to be popular, he answered:
"I'm mean obviously we want to be successful, successful as possible.  I hope we would!  I think our goal is just to be able to make music together for as long as we can.  I think we all feel extremely fortunate that we've been able to do that.  Just trying to keep it going…"