Who is Greg Contaldi? Find about his dating life, family, education, Bromance, social media, net worth and biography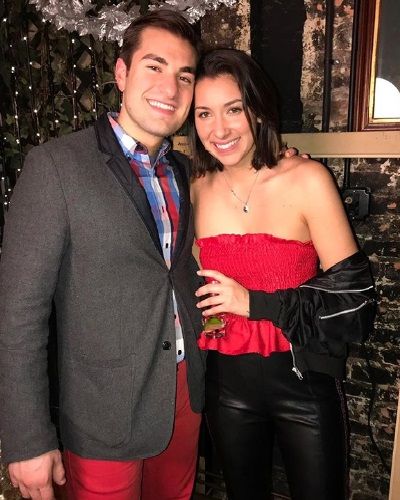 Greg Contaldi is a production assistant, actor, producer, writer, director, and editor. As a production assistant, Greg has worked in TV series like Limitless, The Mysteries of Laura, Marriage Boot Camp: Reality Stars, The Last O.G., The Dr. Oz Show, and many others.
As a producer, he has worked in Green Thumb, Happy New Years, TBH, Pilot, The Bargain, and Bromance. His acting credit includes in Tune in to Goonan, Speculo, Bromance, Saturday Night Live, FAIR MARKET VALUE, Rich Boy, Rich Girl, 264 Days, Happy New Years, The Knick and Disco!.
Similarly, his director work was in Bromance, Happy New Years, Green Thumb, Pilot, and INT. Lily Kennedy. He is also the editor and writer of Bromance.
Who is Greg dating?
As per his Instagram account, it is evident that he is dating a girl named Mia. It seems like they meet through LinkedIn which is quite unusual. They are even together at quarantine. On 23rd April 2020, Mia posted a picture of them and she captioned it,
"Happy Greg/Earth Day to my partner in crime and Covid.❤️"
Greg flaunts their love on Instagram by wishing her on Valentine's Day. They celebrated Mia's birthday on 8th June 2020 where he posted a picture of them and wrote,
"Happy Birthday to a very smart, great looking, and hilarious person (who reminds me a lot of myself)"
They have not revealed when they started dating each other but looking at their posts it seems like it has not been long since they started dating.
Also read Who is actress Levi Heaton dating? Know about her family, actor brother Charlie Heaton, social media and biography
Greg Contaldi on Bromance
As mentioned above, Greg Contaldi is the creator of the web series Bromance. It is about a buddy comedy about three guys (Charlie, Jude, and Eddie) that become best friends after meeting as extras on the set of the low-budget remake of Saturday Night Fever. Likewise, the series follows the highs and lows of newcomers trying to make it in the entertainment industry.
Greg said,
"Bromance started in my college dorm. While I was attending New York University, I was working as a production assistant and an extra on several film and television sets. I was always observant when I was working on set. I was there to learn. I watched the director. I watched the actors."
Also, he added,
"I watched the crew and how they interacted with each other. I observed the types of shots they were choosing for particular scenes. I soaked it all up. Not only was I getting ideas to write about, but also ideas on how I could make the words on paper become a reality."
Early life of Greg
Greg Contaldi was born on 22nd April 1996 in Secaucus, New Jersey, USA. His real name is Gregory Charles Contaldi Jr. He has kept the information about his parents private. However, he shares pictures of his parents on Instagram. He has a brother as well.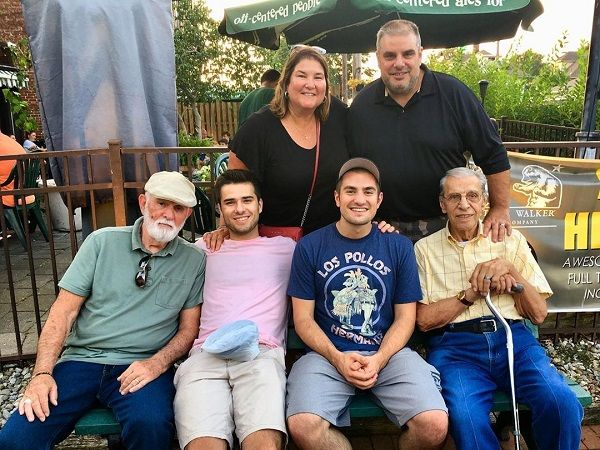 From the year 2010 to 2014, Greg attended West Essex Regional High School. During high school, he was Student Government (Student Council President. Junior Class Council President, and Class Representative). Similarly, he was the Future Business Leaders of America and Masquers of West Essex. The West Essex High School Film Festival was a huge success. Likewise, he said,
"I was very happy with how the entire night of the festival went, it was a very fun night. I was happy to see David Chase there and he stayed longer then we expected him to. Also, I even had the pleasure of giving him a tour around the high school during intermission."  
In the year 2014, he attended New York University. He graduated in 2017 with a Bachelor's Degree in Film and Television, Business of Internet, Media, and Technology. Likewise, during his University days, he was involved in Sigma Phi Epsilon Fraternity, Mascots, Backstage Theatre Company, Triathlon Club, and Free Period Collective.
Also read Katherine Diane Williams died at a young age of 27 in a car crash! Know about her family, death, married life, children and biography
Greg Contaldi social media and net worth
Greg Contaldi is active on social media. He has around 1.8k followers on his Instagram account. He is a foodie as per his Instagram. Similarly, he likes hanging out with friends and family. On Twitter, he has 337 followers. Greg is active on Twitter since November 2009. Contaldi also has a Facebook page with around 900 followers.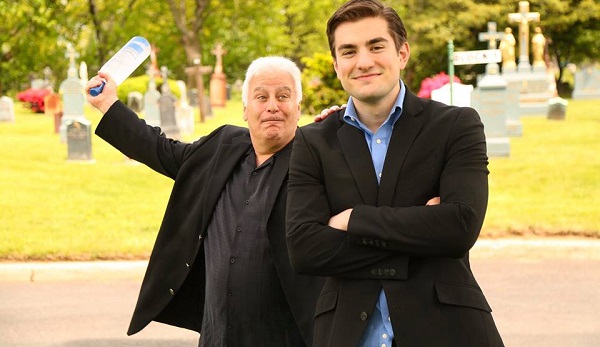 As a multitalented person in the entertainment industry, he has an estimated net worth of $1 million. He has contributed to the industry for a while now.