Greg Olsen Reveals 8-Year-Old Son TJ Is Hospitalized With Serious Heart Issue!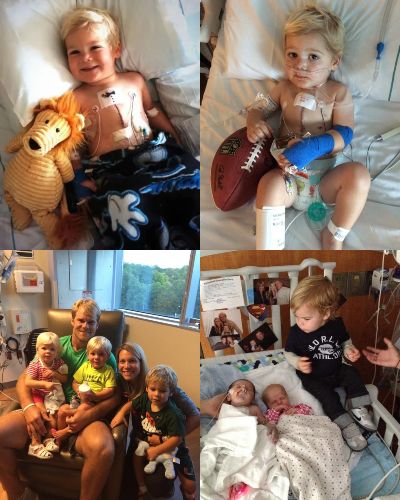 Greg Olsen's son TJ was born with a congenital heart defect and is now his health has gone worse,
Greg has gone through three open-heart procedures,
He has two more children Tate Christian Olsen and Talbot.
---
Greg Olsen has bad news to share! His and wife Kara Dooley's son Trent Jerry born in 2012 was diagnosed with a congenital heart defect that required four surgeries, including three open-heart procedures and the installation of a pacemaker. TJ has gone through three open-heart surgeries and has been surviving with a modified heart. But the condition of TJ got worse and has been hospitalized.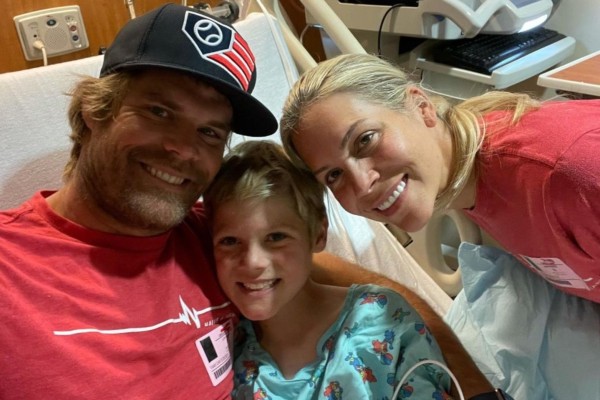 Greg gave an update on TJ's heart writing on Instagram,
"This past week has been exceptionally challenging for our family. Unfortunately, it seems his heart is reaching its end. We are currently working through the process to determine our next steps, which ultimately could lead to a heart transplant." 
He added,
"We don't know how long we will be within these hospital walls. We do know that we are in full control of our attitudes and our outlook. TJ has been a fighter since birth. We are going to get through this as a family and be better off as a result of this experience."
Olsen thanked everyone for the support they have been giving to the family for years. He is somehow satisfied with the care provided to his son by the Levine Children's Hospital in Charlotte, North Carolina. His other kids are loving siblings to TJ and visited him at the hospital.
Also read Zimbabwaen Misheck Nyandoro, husband of 16 hunts for 17th wife to fulfill his wish to Father 1000 children!
Married life of Greg Olsen and Kara Dooley
Greg Olsen and Kara Dooley walked down the aisle in 2009 which was planned and designed by Lisa Stoner of E-Events. The wedding weekend was hosted by The Ginn Hammock Beach Resort and they made the event fun-filled and relaxing activities like putt-putt golf, brunch, rehearsal dinner, spa, and gentlemen shaves. The couple first met each other while they were students at the University of Miami.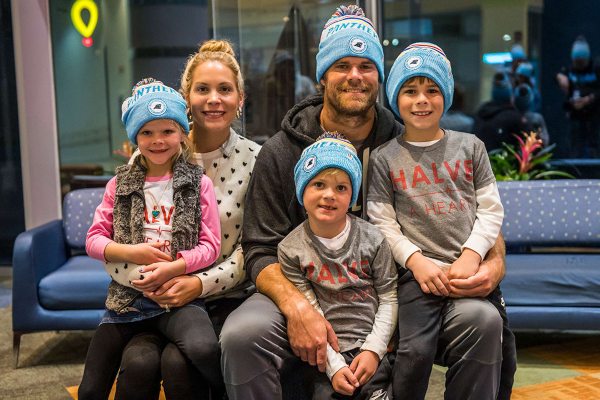 The couple dated for years before getting married. In June 2011, Greg and Kara welcomed their first child Tate Christian Olsen. Likewise, their twin children Talbot and Trent Jerry were born in October 2012.
His wife Kara worked in many real estate companies after she completed her studies. After that, she worked in the Greg Olsen Foundation, dealing with charity events.
Also read Megan Fox in sexy LBD can't stop touching her black-tongue boyfriend Machine Gun Kelly in PDA-filled BBMAs!
How much is the net worth of Greg Olsen?
Greg Olsen has an estimated net worth of $16 million. In 2018, he signed a contract with Seattle Seahawks worth $17,100,000. His average salary is $8,550,000. In the year 2015, Olsen signed a three-year deal with the Carolina Panthers for $22.5 million. In 2020, he received a salary of $3,750,000.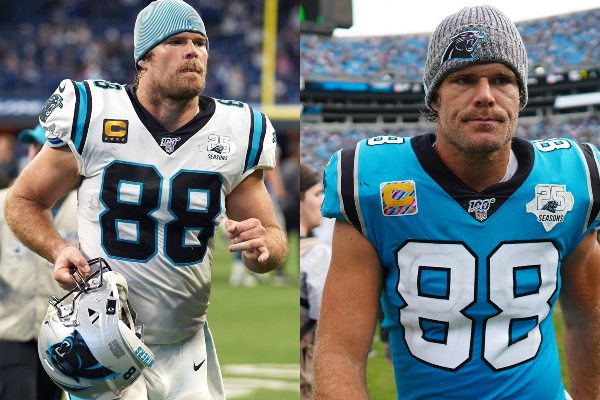 In March 2021, he bought a $1.2 million, 0.95-acre property with a 3,500-square-foot house at Carmel Estates in Charlotte. Greg is now retired from his playing career and is joining Fox Sports as their full-time broadcaster.