Gregg Allman: The great music maker, his death, endless tributes and his last few years: Learn on it here!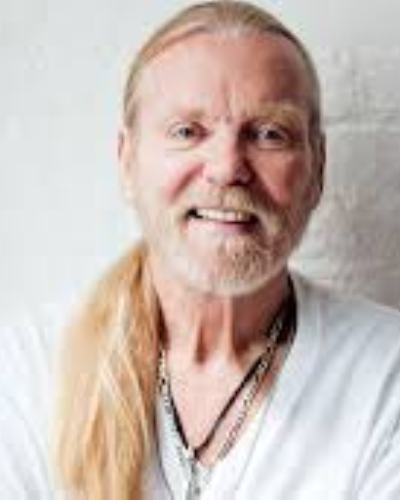 The sad demise of Gregg Allman
Gregg Allman, a founding member of 'The Allman Brothers Band' and an award-winning Southern rock pioneer expired on 27th May 2017 at the age of 69 years. The news of his sad demise was announced on his official website and on Twitter.
The verified tweet said:
"It is with deep sadness we announce that Gregg Allman, a founding member of The Allman Brothers Band, passed away peacefully,"
The message on his website said:
"Gregg struggled with many health issues over the past several years. During that time, Gregg considered being on the road playing music with his brothers and solo band for his beloved fans, essential medicine for his soul. Playing music lifted him up and kept him going during the toughest of times."
Social media was flooded with tributes to the great musician and his talents. His ex-wife Cher took to social media to express her grief.
She wrote:
"IVE TRIED… WORDS ARE IMPOSSIBLE GUI GUI FOREVER, CHOOCH,"
The Australian country musician Keith Urban wrote:
 "My heart breaks today at the passing of soul brutha Gregg Allman. Blessings and peace to all the Allman family".
English drummer and singer Ringo Starr said:
"Rest in peace Greg Allman peace and love to all the family."
American singer-songwriter, producer, and guitarist John Mayer wrote:
"Eternal love and life to Gregg Allman. RIP."
American actor and filmmaker Chris Evans said:
"Whipping Post on repeat all day today. RIP Gregg Allman. One of the greats." 
American actor and singer Bryan Greenberg expressed:
 "Bryan RIP Gregg Allman damn." 
American singer-songwriter, guitarist, and activist Melissa Etheridge commented:
"He showed me his tattoos… his voice…. his soul. #GreggAllman." 
American actress, singer, and songwriter Sheryl Crow shared her emotions:
"Broken heart. Gregg Allman I will miss you. #RipGreggAllman."
American country music singer-songwriter Brad Paisley remarked:
"What a legacy @GreggAllman leaves behind. Jam on in the great hereafter," 
American singer-songwriter and record producer Brian Wilson wrote:
"So sad to hear about Gregg Allman passing – a great musician. Love & Mercy, Brian."
American musician James Valentine wrote:
"RIP Gregg Allman, what a voice… Listening to Allman Brothers "Live at Fillmore East," a record that never gets old." 
Canadian singer Sebastian Bach was highly grief-stricken and expressed:
"That's it, i am turning off the f*cking phone for the rest of my life. I can't @GreggAllman. bye #canttakeitwithu #cantlosewhatuneverhad."
The Band guitarist Dickey Betts said:
"It's too soon to properly process this. I'm so glad I was able to have a couple good talks with him before he passed. In fact I was about to call him to check and see how he was when I got the call. It's a very sad day."
Gregg's longtime manager and a friend said:
"I have lost a dear friend and the world has lost a brilliant pioneer in music. He was a kind and gentle soul with the best laugh I ever heard. His love for his family and bandmates was passionate as was the love he had for his extraordinary fans. Gregg was an incredible partner and an even better friend. We will all miss him."
Gregg's email and touring friend Peter Frampton expressed his love for his friend:
"So sad to hear Gregg Allman passed away I admire him so much & had the honour of jamming wth him recently. A gentle soul with so much soul."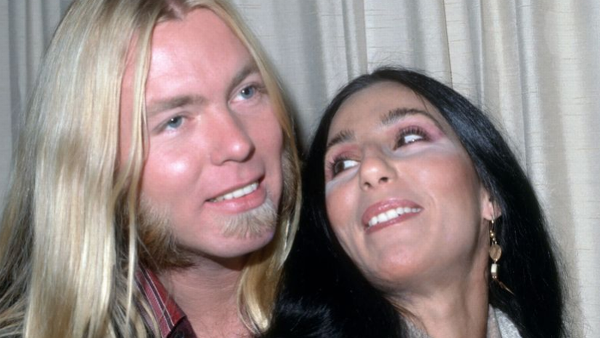 American multi-instrumentalist, lyricist, and actor Charlie Daniels posted an old picture of himself with Gregg and wrote:
 "Gregg Allman had a feeling for the blues very few ever have. Hard to believe that magnificent voice is stilled forever".
American country music singer-songwriter and actor Travis Tritt said on Twitter:
"I'm so very saddened to hear of the passing of rock & blues legend Gregg Allman. He was such a huge influence on me." 
The American multi-talented artist Cameron Crowe expressed his gratitude:
"Thank you @GreggAllman….for the inspiration, and for those many holy nights on stage."
American singer Huey Lewis said:
 "Gregg Allman… very sad day for rock 'n' roll… a great singer and writer. He could flat out sing. His music will live on!" 
Singer El-P and Critic Kurt Loder wrote a simple RIP for Gregg Allman.
Former New York Judge, Jeanine Pirro wrote:
 "So sad… Gregg Allman. RIP… I'm eating a peach in your honor."
American singer Bob Weir commented:
"Bon Voyage, Brother Gregg, enjoy your next stop…"
Gregg's second son, Devon Allman 44 with his first wife Shelley Kay Jefts also spoke highly of his father as he was preparing for his funeral.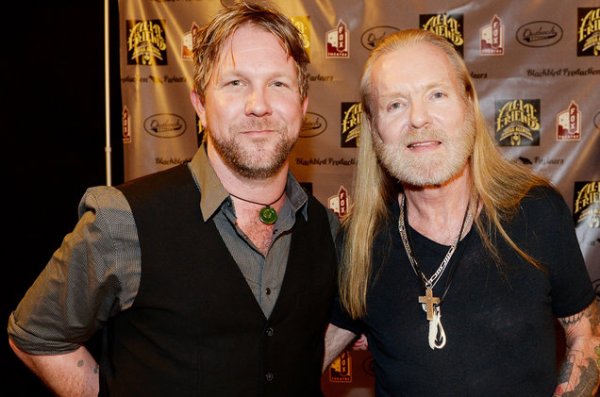 The tributes given to Gregg Allman are never-ending.
Gregg's relationships and last few years
Gregg has 3 sons and 2 daughters of his 9 known relationships and marriages. He has multiple relationships and was a heroin addict. His last marriage was in February 2017 to 29-year-old British Korean singer Shannon Williams.
He suffered from a hepatitis C infection which he had said he got from an infected tattoo needle. But his lifestyle too could have posed a threat to him for such infections.
He was diagnosed in 2008 with hepatic cancer. He underwent surgery for it and was liver transplanted in 2010. There was a recurrence of his cancer in 2012. He had heart rhythm problems but he kept doing music since he wanted to do it as long as he could.
He decreased his tours and switched to a gluten-free vegan life. But after October 2016, his health deteriorated severely and he was forced to cancel concerts due to it.
On 27th May 2017, Gregg died at his home in Savannah, Georgia at the age of 69 years due to liver cancer-related complications.
He was buried at Rose Hill Cemetery in Macon, Georgia besides the burial tombs of his elder brother Duane Allman and fellow band member Berry Oakley.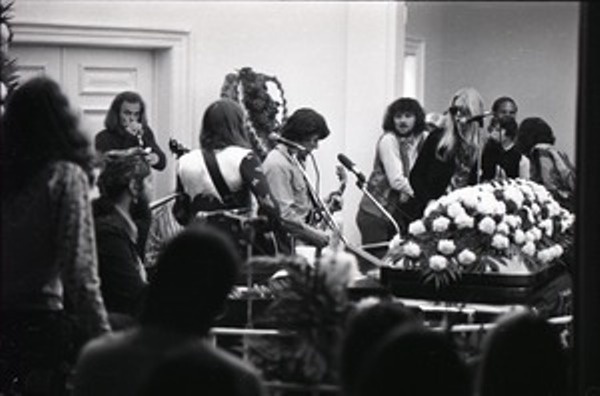 Short Bio of Gregg Allman
Gregg Allman was an American musician, singer, keyboardist, and songwriter best known for performing in the Allman Brothers Band. He performed alongside his brother Duane in the band. More Bio…