Gretchen Rossi and Kara Keough's friendship during Kara's son's death! Know about Gretchen's relationship
Recently, Real Housewives of Orange County star Kara Keough lost her newborn son. Her good friend Gretchen Rossi is heartbroken and feels bad for her friend.
Rossi said,
"We have known Kara since she was in high school and have even spent time with her and her husband Kyle [Bosworth] at their home after they moved to Florida," 
Similarly, she added,
"Our hearts are broken for the entire family, and we will be in constant prayer asking for healing & comfort over everyone as they navigate this unimaginable loss."
Kara and Gretchen have a good friendship. Especially, Gretchen like's Kara's mother Jeana Keough.
Also read Shawn Marie, ex-wife of late drummer of The Beach Boys band, Dennis Wilson! Their relationship, son, marriage, divorce, and deaths!
Gretchen Rossi's daughter
On 10th July 2019, Gretchen gave birth to her daughter through IVF. She is trying to spend time with her daughter as much as she can. In January 2020, she brought her baby to work to set with her partner Slade Smiley.
She captured the document of her fun family workday and posted it on Instagram. Similarly, she headed to the Paramount lot to shoot a project with her boyfriend and brought along what looked to be the couple's nanny to watch their daughter. She said,
"We've got toys, we've got food, we got diaper bag, more toys. It's gonna be a fun day for Sky. Mommy's got her set-up, huh baby girl? Huh? I love you,"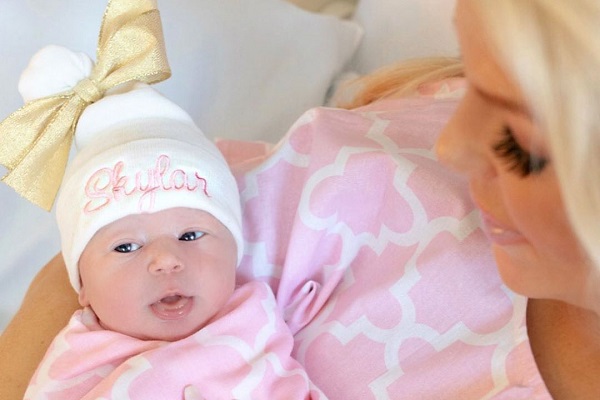 On the same day, she shared a very cute video of herself giving her daughter a bath. Likewise, her partner was behind the camera to film the sweet moment, as Gretchen gushed over her 'biggest blessing.'
Her daughter was born through IVF after she lost 14 embryos in the first round of IVF.
Gretchen Rossi and her relationships
Gretchen started dating Slade Smiley during season 5 of RHOC. Slade was previously linked to their costars Jo De La Rosa and Lauri Peterson. They got engaged almost a year later in 2013. But they have not got married yet.
She said,
"I think that one day we definitely get married, but right now we just really are focused on starting a family so we just don't really want to put the money and the resources into a wedding because the truth is Slade and I do everything really big."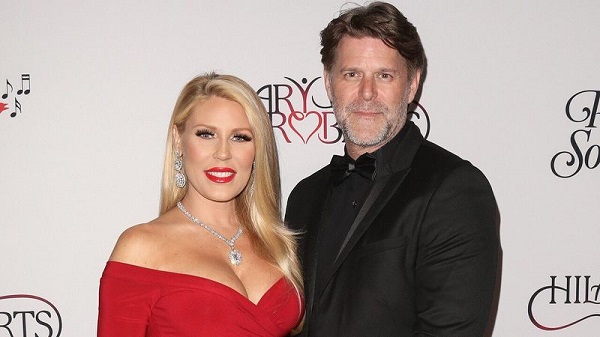 Previously, Gretchen was engaged to Jeff Beitzel who expired in 2008 due to cancer. Also, she was married to Chris Rossi back in 2004 and they got divorced three years of their marriage in 2007.
Also read Rumors of split of Justin Timberlake and Jessica Biel get stronger with Jessica shopping sans her engagement ring!
Short bio on Gretchen Rossi
Gretchen Rossi is an American actress. She came into the spotlight after appearing in the Read Housewives of Orange County. Furthermore, she has also appeared in Mia Mundo in 2012 and TMI Hollywood in 2012. Additionally, she has also appeared on Chelsea Handler's late-night show, Chelsea Lately. Read more…
Source: Daily Mail, US Magazine, Popculture