Griamore- Seven Deadly Sins/Nanatsu No Taizai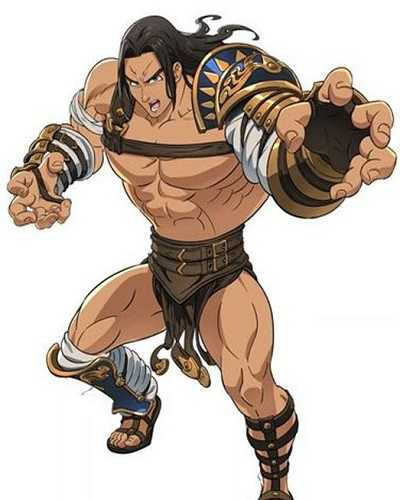 Who is Griamore?
Griamore is a fictional character in the Japanese Anime series, Seven Deadly Sins. He is renowned as the Holy Knight of the Kingdom of Liones for many generations.
Also, she is renowned as the personal bodyguard of Princess Veronica.
Know the Voice Actors of Griamore
– The Japanese Voice Actor, Takahiro Sakurai voiced the character. The voice actor is renowned for contributing his voice to Licht and Patry in Black Clover and Giyū Tomioka in Demon Slayer: Kimetsu no Yaiba, and Cloud Strife in Compilation of Final Fantasy VII. Currently, he is associated with the talent agency, Intention.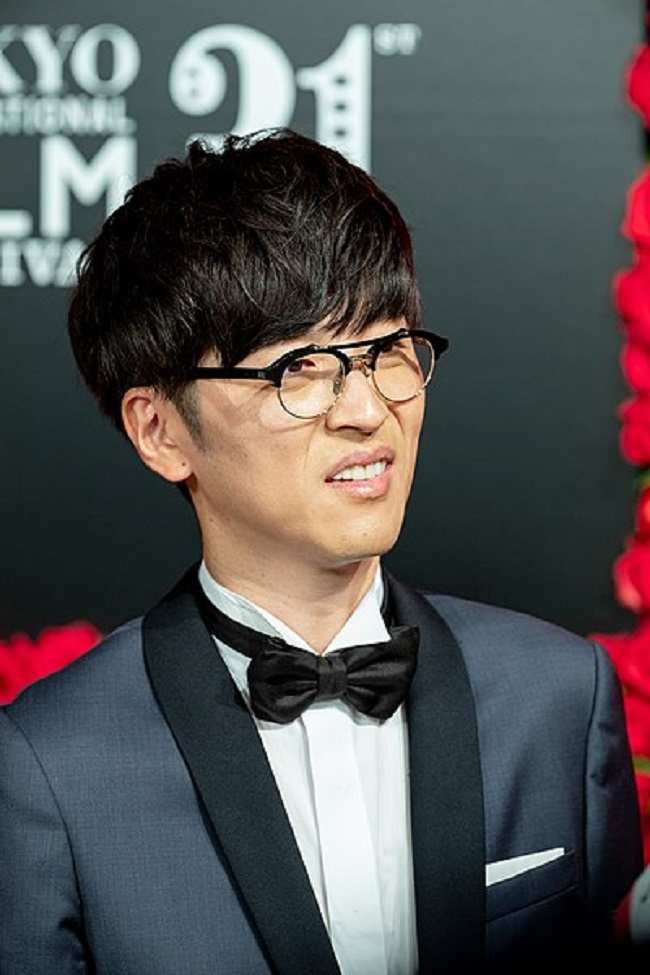 – The English dubbed voice is contributed by the voice artist, Patrick Seitz. Seitz is renowned for his work with various companies including Bang Zoom!, Funimation, and NYAV Post.
Griamore- Birth Age, Parents, Siblings, & Childhood
Griamore was born in the Kingdom of Liones on 10th November. Currently, he is 32 years old after the time skip. When the series started, he was just 21.
Also, he happens to be the son of Dreyfus and his wife, Anna. In the series, his mother, Anna has never been introduced.
He brought up within in the family of Knights who has served the Kingdom from generation to generation. Since his childhood, he knew his duty towards the family of the king. Hence, he was very loyal to the family.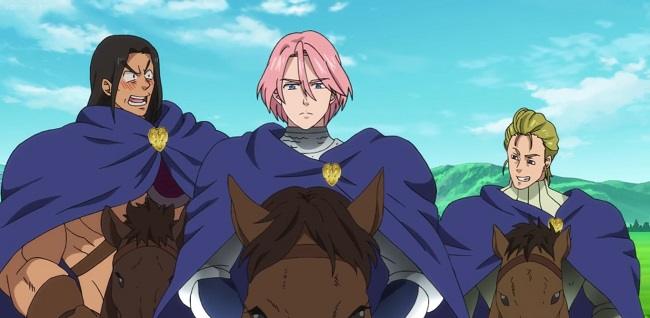 As a child, he has a strong bond with the Diamond Ranked Knight, Gilthunder, and his partner, Howzer. At the time, the trios used to be called Three Misfits for pulling various pranks and jokes throughout the capital of the kingdom.
Griamore's Love Interest
Like Gilthuder, Griamore also served as the second princess, Veronica Liones as her subordinate. Hence, he is extremely loyal to him.
Despite the relationship of loyalty, he has an immense love for Veronica that can be observed during the Holy War. However, at first, Veronica used to have a displeasing thought about him as Griamore was always protective about her.
Later, both of them started to develop romantic feelings for each other. By the end of the Holy War, they officially started dating each other.
| | |
| --- | --- |
| Birth Date | 10th November |
| Birth Place | Kingdom of Liones |
| Age | 32 |
| Height/ How Tall? | 7 feet (2.13 m) |
| Eye Color | Yellow |
| Hair Color | Grey |
| Voice Actor (Japanese) | Takahiro Sakurai |
| Voice Actor (English) | Patrick Seitz |
Griamore- Magical Abilities & Tools
He is extremely skilled at making defensive barriers by using his body. Such defensive barriers have an extraordinary power that does not affect by any physical and magical attacks.
Why did Griamore turn into a baby?
Griamore turned into the child form while training with the Seven Deadly Sins to Ishtar, scared land of the Druids, he met Ancient Revenant Anaon. The Anaon is a wild creator similar to the dead.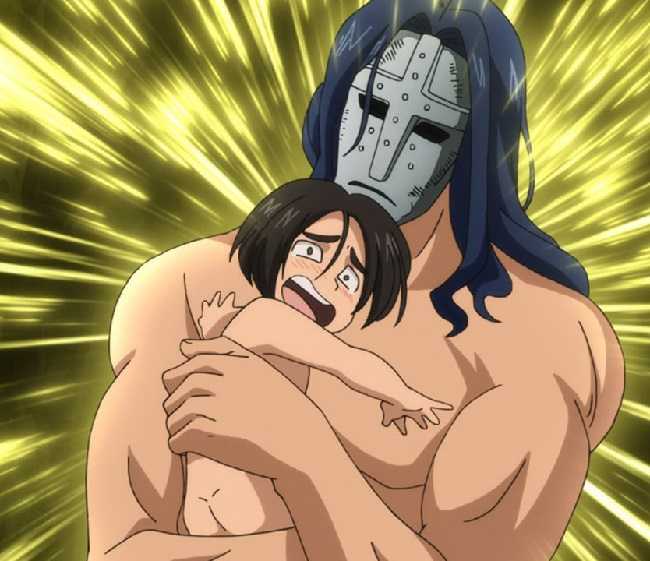 During the encounter, Ananon turned Griamore into a child as he fears the most to lose his strength and muscles. Later, Veronica removed the spells with her kiss.
Body Measurements: Height & Weight
He has yellow eyes with grey and long hair. He stands at a height of 7 feet and has a decent weight.
Mostly, he resembles his father.
Notable Quotes
Truthfully, I don't care what the Seven Deadly Sins are plotting. But you disgraced me, you bastard! Even if I was ambushed, I still disappointed Lady Veronica! That is absolutely… not allowable!
Also read the amazing facts about Klaus Lunettes, Noelle Silva, and Gauche Adlai.