Guardians of the Galaxy: The Telltale Series' actor Scott Porter! Know about his In and Out! His Bio, Relationship details, Awards and much more
Birth Facts, Family, Childhood
Scott was born on July 14, 1979, in Omaha, Nebraska, the U.S.A. as Matthew Scott Porter. His father is Butch Porter and his mother is Robin Porter. He was grown up with his two younger siblings.
Scott Porter is a singer and an actor famous for Friday Night Lights on NBC. Scott is also famous for his Music and Lyrics.
He was also the key person of A Cappella groups, The Doo-Wop Shop, and Toxic Audio and he is also the main character of Guardians of the Galaxy: The Telltale Series in its Video Game format.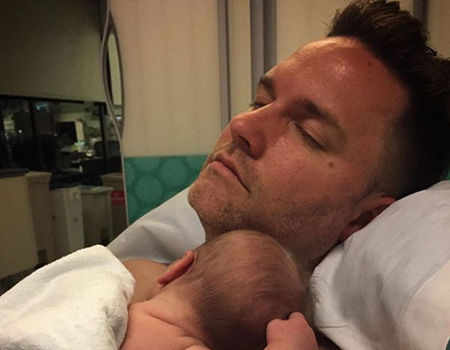 More On His Relationship
Scott Porter is a married man. He was married to Kelsey Mayfield on April 20, 2013. The couple has a very romantic relationship as they were dating a long time before their marriage. The couple is blessed with a son McCoy Lee Porter and a daughter Clover Ash Porter.
The family is living a happy life and there is no sign of any other relationship other than his wife.
Also read Scott Porter and His wife Kelsey Mayfield are expecting second child together after their marriage, pregnant during Easter
Description of His Body Measurements
A fantastic actor Scott is an average-built guy with 6 feet in height and 83 kg in weight. He has Light brown hair and blue eyes.
Lifetime Achievement and Awards
Scott had to give a good contribution in his field. He was also nominated for BTVA Video Game Voice Acting Award in 2015, Gold Derby TV Award, and NAVGTR Award.
Early Professional Life, Career
He gave his voice on Madden NFL 18, a video game player named Clot Cruise. Scott started his career working in Altar Boyz and as a cast in Friday Night Light.
The series went very well and the audience liked his work very much. In 2006, he performed as Casey Hughes in As the World Turns. He played Colin Thompson in the movie Music and Lyrics and he is praised by his fans.
Speed Racer is another movie for which he got much appreciation. Dear John, the movie in which he portrayed Randy, a novel with the same name. TV's 100 Sexiest Men of 2010 ranked him at #10
He debuted in the second season of The Walking Dead, a video game series as the main character. He was also seen on Lego Batman 3: Beyond Gotham, Parenthood, Rosewood, and in eleven episodes of Scorpion.
You may also like to read Is Judy Woodruff the mother of reporter Betsy Woodruff? Who is Betsy Woodruff engaged to?
Birth Facts, Family, Childhood
Scott was born on July 14, 1979, in Omaha, Nebraska, the U.S.A. as Matthew Scott Porter. His father is Butch Porter and his mother is Robin Porter. He was grown up with his two younger siblings. He used to read many comic books in his childhood. Further, he was a fan of X-Men Comic with his favorite character Nightcrawler, Havok, and Psylocke. More Bio…