Gwen Stefani is engaged! Her boyfriend Blake Shelton proposed to her this month!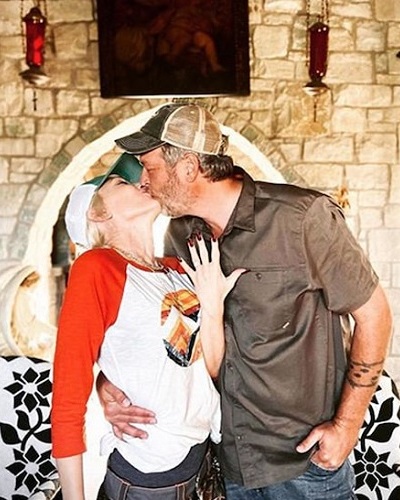 American singer, Gwen Stefani just crossed a major milestone in her relationship with her boyfriend Blake Shelton. He proposed to her last weekend and she said YES. The two are engaged. It was a surprise proposal to her and her children were part of all the arrangements for it.
Gwen Stefani and Blake Shelton are engaged
It came as a surprise to American singer Gwen Stefani when her boyfriend of 5 years Blake Shelton proposed to her. And of course, she said yes. Gwen, 51 posted her on Instagram about it when she wrote:
"@blakeshelton yes please! 💍🙏🏻 gx"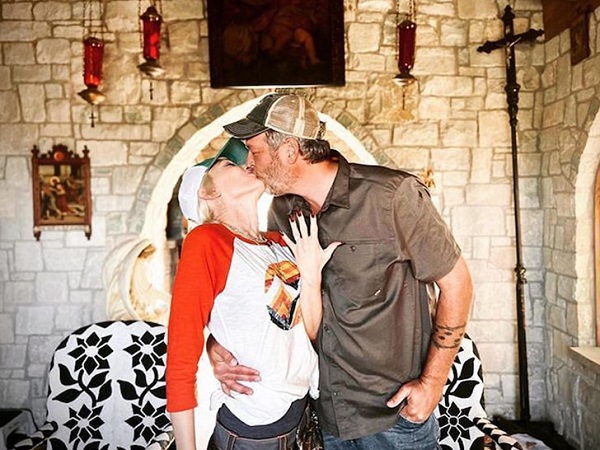 Along with this, she posted a photo of the engagement. She was kissing Blake and was showing off her new engagement ring to the camera. Blake, 44 also announced his engagement to Gwen adding that she had saved his life. He wrote:
"Hey @gwenstefani thanks for saving my 2020… And the rest of my life.. I love you. I heard a YES!"
As an accompaniment to this post, he also put up the same photo. And some hours later, he also tweeted that he and Gwen are very excited to go ahead and get married soon. But he did not disclose more wedding plans. And a source also said:
"Gwen is ecstatic. The proposal was a surprise. Gwen and Blake kept the proposal quiet for a few days, but were very excited to share."
More on the couple's relationship and work
Blake and Gwen had started dating on the sets of The Voice in the year 2015. They have been in self-isolation together in Oklahoma. Gwen's children namely Kingston, 14, Zuma, 12, and Apollo, 6 were also with them in quarantine.
They are now collaborating on several duets. Their projects include Nobody But You and Happy Anywhere. Besides these, they also released a holiday song You Make it feel like Christmas, and Go Ahead and Break my Heart.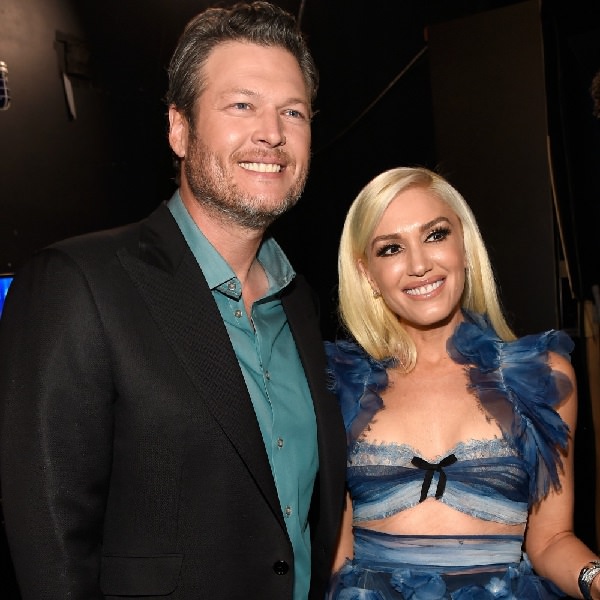 The two also had won the CMT Music Award for best collaborative video of Nobody But You. Blake had revealed that this project brought them closer. After the award, he said:
"We've been together now for five years, believe it or not. We've worked together and we've written together. So at this point in our relationship, we're always looking for what's the next thing that we haven't accomplished yet."
Past relationships of the couple
Earlier, Gwen was married to Gavin Rossdale. They had met in 1995 when Gavin's band Bush had performed at a holiday concert for a radio station. Soon they had begun dating and wed on 14 September 2002.
The wedding was held at St. Paul's in Covent Garden in London. And two weeks later they had a second wedding in LA. The couple shares three sons. But things did not go well and they separated.
Gwen filed for divorce on 3 August 2015. Before this, she was dating her bandmate Tony Kanal. But they broke up and Gwen was devastated.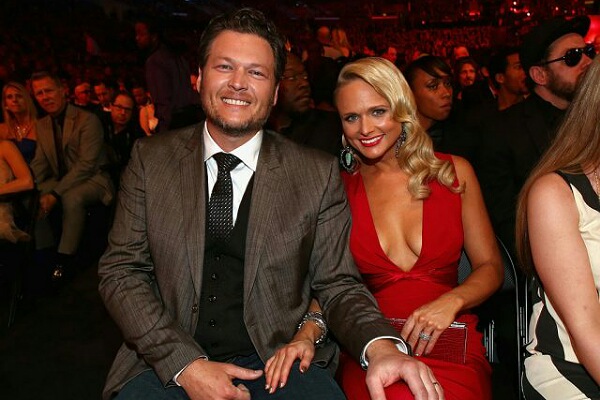 While Blake was in a relationship with Kaynette Gern whom he wed on 17 November 2003. But divorce came three years later in 2006 with no children.
In 2005, he met Miranda Lambert. They started a relationship and on 9 May 2010, after four years of dating, he proposed to her. They wed in Boerne, Texas on 14 May 2011. But in July 2015, it was all over between them.
Read the complete bio of Gwen Stefani here