Gwyneth Paltrow Thinks Sending her Daughter Apple off to College is Like Giving Birth!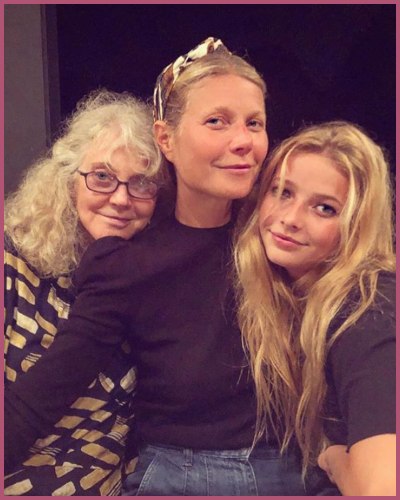 Gwyneth Paltrow's daughter is going to college and is very emotional.
The mother of two revealed that sending her daughter off to college is like giving birth.
Paltrow did not disclose the details of the college where Apple will study.
---
Gwyneth Paltrow gets emotional as her daughter Apple leaves for college
Gwyneth Paltrow gets all emotional as her eldest daughter Apple is all set to join college. The movie star also compared the moment to the emotions while giving birth.
During an interview on CBS Sunday Morning, Paltrow said:
"I know this sounds nuts, [but] it feels almost as profound as giving birth,"
The Iron Man actress did not share the name or any further details about the school Apple is going to.
Paltrow shares her two kids, daughter Apple, 18, and son, Moses, 16 with her former spouse Chris Martin.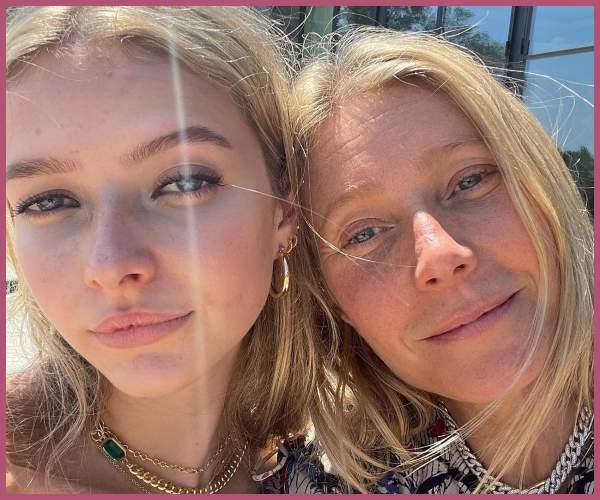 Despite not being together anymore, the actress revealed that she shares a great relationship with her ex-husband. She added that she was consciously uncoupling with him since 2016.
The actress said:
"He's completely my family, and I love him,"

"And he would do anything for me. I would do anything for him. He would do anything for our kids. We really did commit to wanting our children to be as unscathed by the divorce as possible."
Apple has been in the spotlight for quite some time but unfortunately, not for all the good reasons.
Also, Read Gwyneth Paltrow Revealed That Nepotism Kids Have to Work Twice As Hard!
Paltrow is a hands-on mother to her two kids
Last month, police had to interfere in a rowdy Hamptons party organized by Apple. The teenager invited 50 friends and individuals to her mother's lavish estate in Amagansett on August 13.
The teenagers partied hard and the noise was so loud that the neighbors had to call the cops. The cops had Apple end the party and issued her a fine.
A source explained:
"Apple invited too many friends to her mom's house, and things got out of hand,"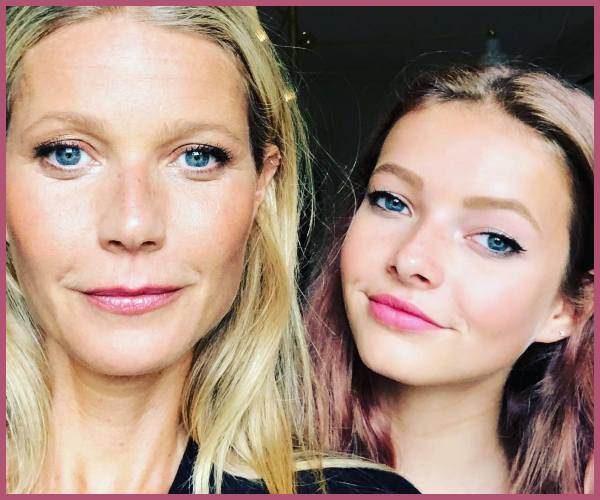 "They were partying like rock stars and making so much noise that multiple neighbors were furious and called the police, who shut the party down,"
Earlier this month, the mom-of-two shared a carousel of photos with her two teenagers on her Instagram.  The pictures showed the trio enjoying a summer outdoor meal.
Paltrow makes sure she spends enough time with both her kids. Just last month, The Goop Founder enjoyed a sweet mother-daughter trip to the Big Apple.
The Oscar winner also celebrated her daughter's 18th birthday in May. The proud mother took to Instagram to share a picture of Apple posing in front of a mirror and mentioned how proud she was of her daughter.
Also, Read Brooke Shields Gets Emotional as Her Daughter Rowan Henchy Heads Back To College!