Can't go to the gym? Workout from home for couples! 3 tips by Brooke Burke to Stay Active during quarantine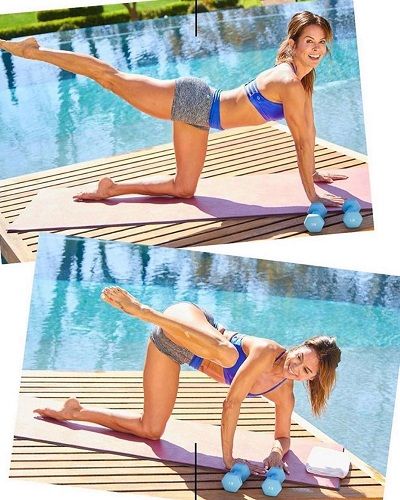 As the breakout of Coronavirus has resulted in the closure of gym and workout classes
The gym is considered one of the major places where corona can spread
But working out and doing exercises can help in boosting the immune system
Brooke Burke has come out with some workout ideas
---
Being active and doing exercises helps to lower anxiety and break up the monotony that comes with social distancing and isolation.
For those couples who want to make their bond and body stronger during this COVID-19, Brooke has shared some workout ideas with her boyfriend.
Also read Australian fitness trainer Kayla Itsines and her no-equipment workout!
Brooke Burke on exercising at home
Brooke Burke is an American actress, model, TV personality, and dancer. After the outbreak of COVID-19, Brooke shared,
"All this social distancing creates anxiety, and what quells anxiety is bonding,"
Similarly, she added,
"To look on the very bright side of this, I've been isolated now for seven days at home with my boyfriend [Scott Rigsby], and it's been a really interesting time to connect and slow down."
Brooke's tips to work out for couples are listed below.
1) Hiking and Runs:
As per Brooke, you can take advantage of the outdoor and go for hikes and runs. Going out in fresh air helps to relax but it is necessary to maintain six feet of distance.
But if it is not possible for outdoor hiking and walking, you can figure out a 10×10 ft. space. She also suggests jumping rope, walking lunges, and burpees for an outdoor cardio fix.
2) Yoga and Stretching
Brooke says that it is the right time to discover and learn about yourself. For those people who can't do tougher workouts, they can spend 10 to 15 minutes a day with gentle yoga or stretching can help.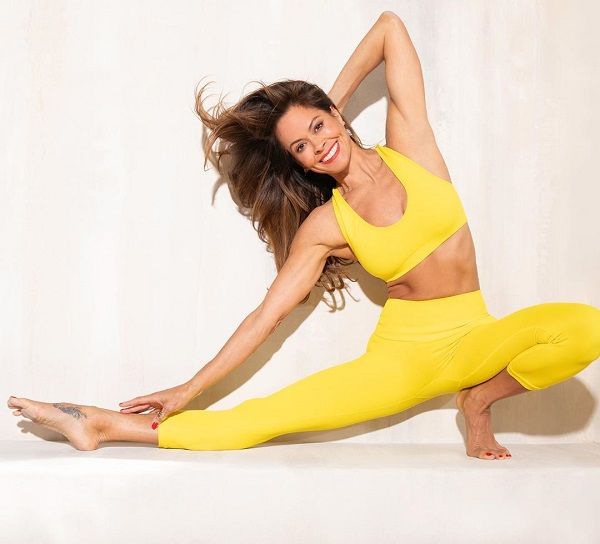 She said,
"I've got yoga mats set up in my living room, and I'll do ab contests and push-ups with my kids,"
3) Workout schedule and commitment:
According to Brooke, it is necessary to motivate each other and make a commitment. She suggests, setting alarms and workout schedules in advance. Brooks says that couples can encourage each other with healthy competition.
She said,
 "Do an ab challenge, or try to do 100 reps in the next week. Those kinds of things are super fun,"
Brooke Burke's relationship with Scott Rigsby
After divorcing with ex-husband David Charvet after 7 years of marriage, Brooke started dating Scott Rigsby. In November 2019, she introduced her new boyfriend to her Dancing With the Stars friends.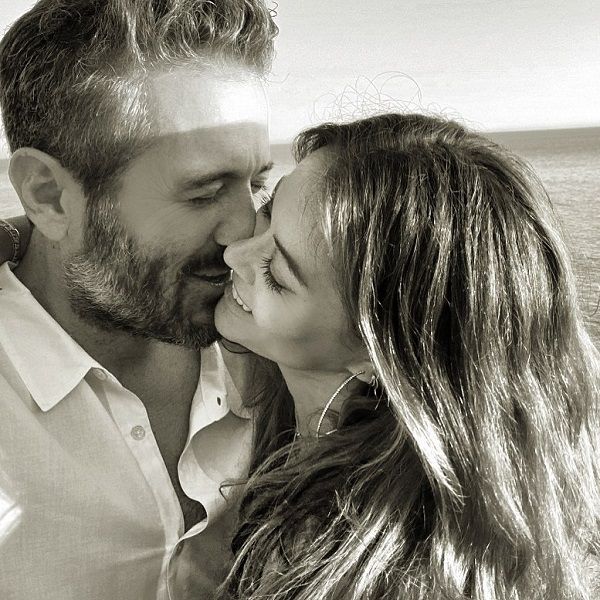 The two looked cozy together as they frolicked with pals in the water. On 14th February 2020, she posted a picture of them and wished him Valentine's Day.
Also read Brooke Burke is dating a mysterious person after her divorce from David Charvet 5 months back!
Short bio on Brooke Burke
Brooke Burke is an American actress, model, dancer, and television personality. She is best known for featuring in 'need for Speed: Underground 2' as Rachel Teller, and as a Playboy model, and winning the seventh season of 'Dancing with the Stars'. Read more bio…