Did Hailey Bieber Steal Justin Bieber from Selena Gomez? The Model Responds!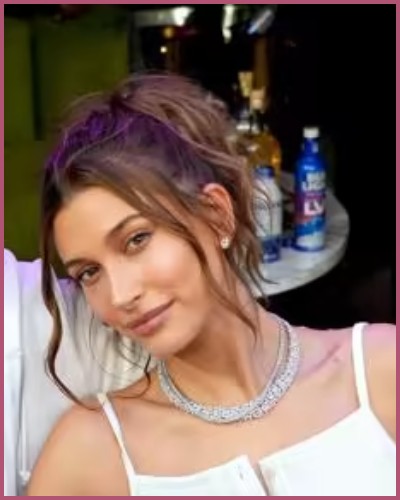 Hailey Bieber responds to rumors she stole her husband Justin from his ex-Selena Gomez.
The model explained the rumored crossover between her and Selena.
Justin and Hailey tied the knot in 2018 after an on/off relationship.
---
Hailey Bieber claps back at trollers who say she stole Justin from his ex
Hailey Bieber is tired of being pulled into Justin Bieber and Selena Gomez's past.
The model revealed her side of the story on the Call Her Daddy podcast will air later this week.
A short clip of the video showed Mrs. Bieber addressing rumors of a crossover between her and the Rare Beauty Foundation.
The runway model said:
'This is so crazy I've literally never talked about this ever. A lot of the perpetuation and the hate comes from "Oh, you stole him."'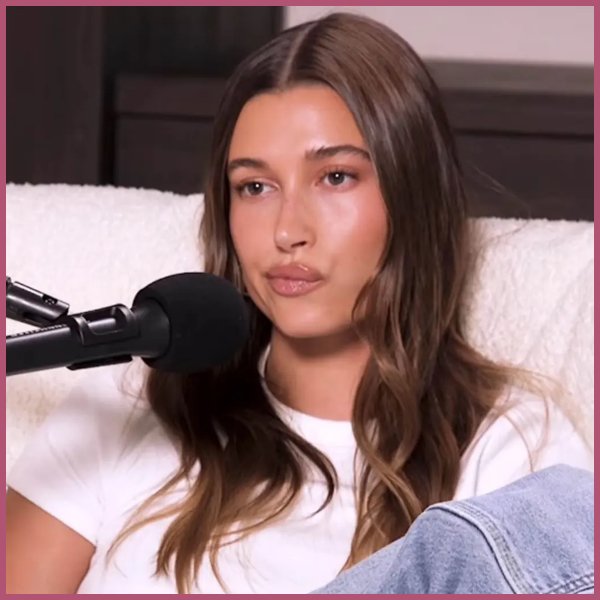 The topic of Jelena popped up when the show's host Alex Cooper revealed that the public was obsessed with the exes' on/off relationship that lasted for years.
Cooper then asked Hailey outright:
'Were you ever with Justin romantically at the same time as [Selena]?'
The 25-year-old model said that she thought it was the right time to address all those accusations about her stealing Bieber from Gomez.
The model explained:
'It's about people knowing the truth. Because there's a truth,' 
Now fans will know the truth once the show airs on Wednesday.
Hailey looked chic in a white T-shirt and worn-in blue jeans as she sat relaxed on a white fuzzy chair.
Also, Read Justin Bieber and supportive wife Hailey got a matching Peaches tattoo! What is it for?
Hailey and Justin's relationship timeline
Justin and Hailey first met at a fan event in 2009. The couple sparked dating rumors in November 2014 when they attended a church event together with Kendall Jenner.
It was around the time Justin broke up with Selena.
Around next year, Baldwin denied dating Bieber saying:
"I've known him since I was so young — since I was like 13 — and we've just been good friends over the years. We have just stayed close and there's nothing more to it than that."
The pair remained good friends and even got matching G tattoos in the summer of 2015.
In  December of that year, Hailey went on a tropical vacation with Justin's family and Justin even shared a picture of them together.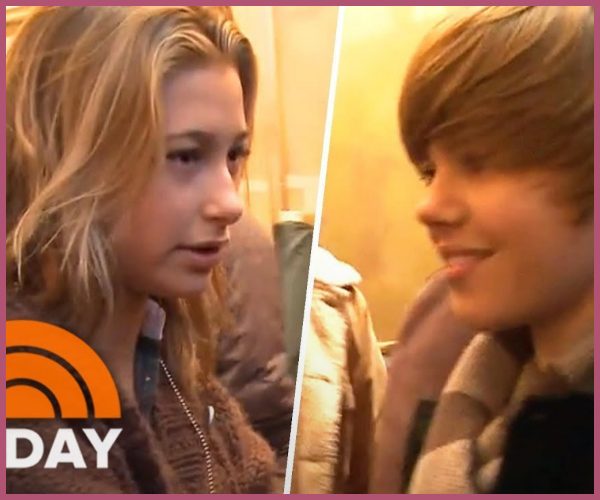 The news of the couple's romance became public when they spent New Year's Eve together at the start of 2016 and exchanged a New Year's kiss.
Bieber confirmed the romance by sharing a blurry picture of them kissing.
Also in a 2016 GQ interview, Justin referred to Hailey as someone I really love.
In the middle of 2016, their romance fizzled. Hailey admitted that the couple's  romance was going through a rough patch at the time and said:
"There was a period where if I walked into a room, he would walk out."
Justin went on to date Sofia Richie and then rekindled his romance with Selena toward the end of 2017.
Even Hailey moved on and attended the 2018 Met Gala with Shawn Mendes. The pair confirmed that they were more than friends.
Jailey, however, reconnected in June 2018. Hailey told Vogue about their patch-up and said:
The common denominator, I promise you, is always church," 

"By then we were past the drama. I just gave him a hug. By the end of the conference, he was like, 'We're not going to be friends.' I was like, 'We're not?'"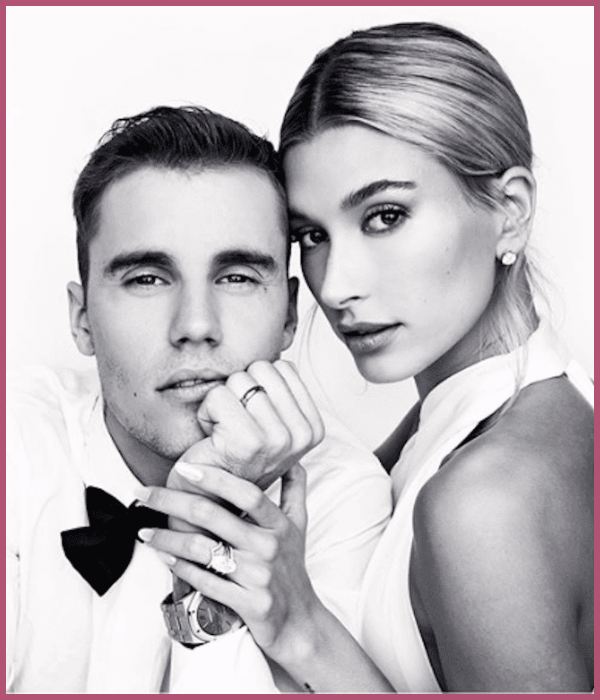 The two did not hide their relationship from thereon and on  July 18, the Sorry singer proposed to Hailey while they were on a romantic vacation in the Bahamas.
One year later the model made the news of their engagement public by showing off a massive diamond ring.
Also, the Baby singer confirmed their engagement by posting a picture with Hailey and calling her the "love of my life."
In September of 2018, Hailey moved in into Justin's home just outside  Toronto. Then that very month, the pair tied the knot at a NYC courthouse.
Finally, on November 15 of that year, Justin called Hailey his wife on Instagram and the next day Hailey changed her surname on social media from Hailey Rhode Baldwin to Hailey Rhode Bieber.
And on September 30, 2019, they held a traditional wedding ceremony in South Carolina, a year after getting officially married.
Also, Read Justin and Hailey's interview each other on the experience of how they feel being married!