Hailie Jade Scott is becoming an Instagram influencer independent of her father rapper Eminem!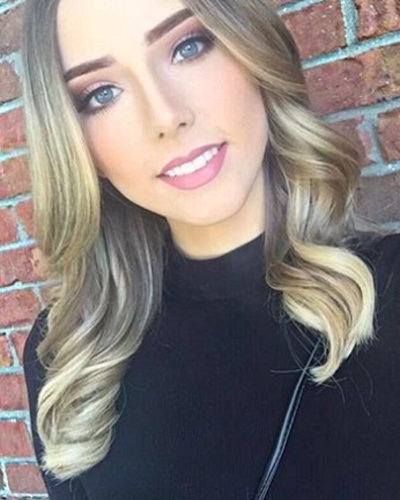 Hailie Jade Scott is the young daughter of singer Eminem.
She was famous due to her father but she is now building her own independent profile.
She has become an Instagram influencer now.
---
Hailie Jade Scott-the papa's girl
Hailie Jade Scott is the beloved daughter of rapper Eminem. Her name was in her father's rap lyrics. Eminem is a great father and Hailie is the apple of his eye. She grew up in real time through his lyrics and tracks.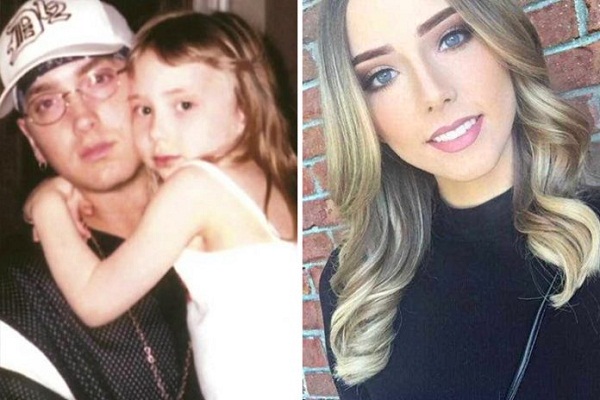 Hailie Jade Scott and her separate profile
Hailie is an Instagram star now. He joined this social media in October 2016 and look at how she has grown! She has more than 1.4 million subscribers on her platform and has become an Instagram influencer.
Hailie has established a profile that is very different from her famous and popular father and independent of him now. She avoids referring to her father's name on her social media.
Hailie Jade Scott and her family history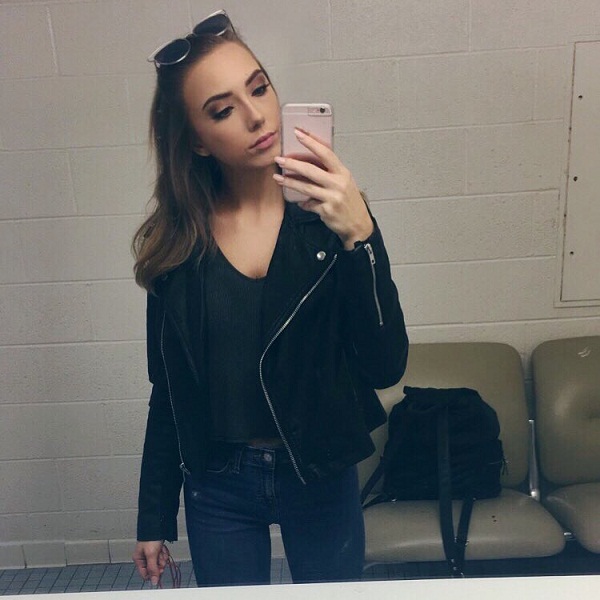 Hailie Jade is the only biological daughter of Eminem. She is 23 now and is one of Eminem's three children. So who are the other two children of Eminem?
The elder daughter is Alaina and she is the daughter of Dawn Scott who was the twin sister of Hailie's mother Kimberly Anne Scott.
Dawn died in January 2016. The youngest daughter is Whitney and she was born in 2002 through Kimberly's relationship with a man called Eric Hartter. Eminem adopted her as well.
More about Hailie Jade Scott
Hailie has done her graduation in psychology from Michigan State University. But she now devotes her time to social media and building up her career on it.
This sphere is calmer than her father's punchy rap music. Eminem whose real name is Marshall is very protective of his children.
In 2012, Machine Gun Kelly called Hailie 'hot as f***'on Twitter. This post has since been deleted. But father Eminem was upset and angry.
He asked for an apology from Machine Gun Kelly for his disrespectful tweet. Hailie's age at that time was 16 and she was a minor.
Eminem and Machine Gun Kelly have been throwing diss tracks at each other since then. Machine Gun released No Reason with Tech N9ne.
Eminem responded with his song called Not Alike. Machine Gun released Rap Devil and Eminem replied with Killshot. At present, these to and fro diss tracks have stopped.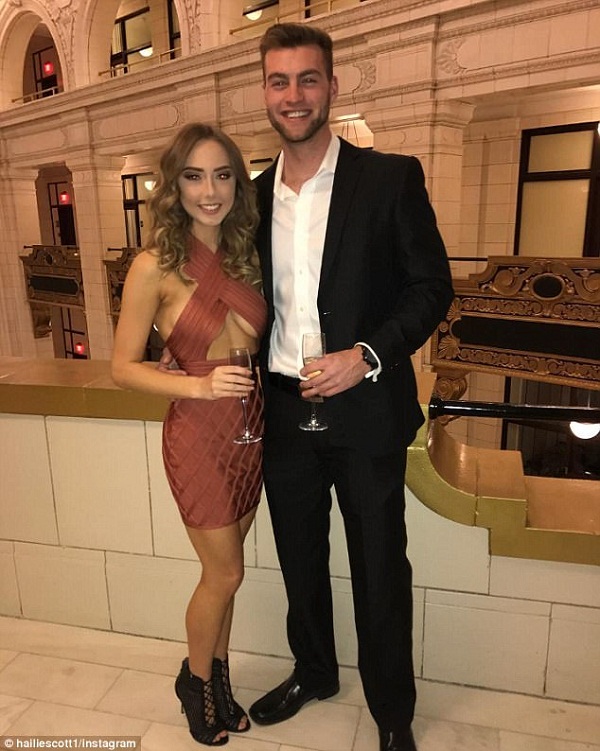 Now Hailie is in love. She is dating a boy called Evan McClintock who is her college mate. Their pictures together are on Hailie's Instagram and it is said that papa Eminem approves of this new relationship in her life.
An insider revealed:
"Hailie's family have welcomed Evan, they are a fantastic young couple who love cozy nights in rather than hard partying… She enjoys keeping a low profile, walking her dog and going to fitness classes, hanging out with her friends and holidaying with Evan."
About her mother Kimberly Anne Scott
Her mother is Kimberly Anne Scott. Her mother and Eminem are teenage sweethearts. Hailie was born on 25 December 1995.
Kimberly married Eminem in 1999 but they divorced in 2001. There was an ugly custody battle and all that bitterness was reflected in Eminem's music at that time.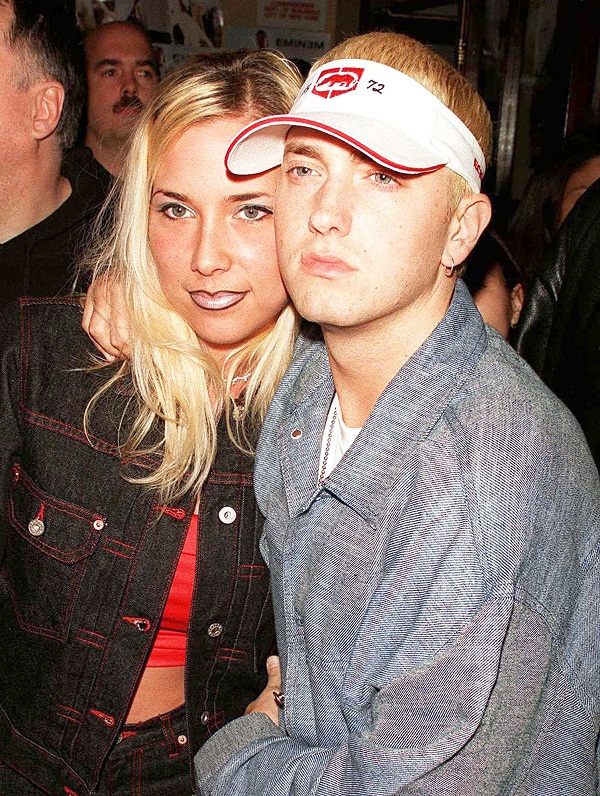 Eminem was so heartbroken at that time that he said:
"I would rather have a baby through [his] penis than get married again", 
But he went on to marry Kim again in 2006. But this second marriage was of only 3 months duration.
Short Bio on Hailie Jade Scott
Hailie Jade is the daughter of famous American rapper, record producer, and actor, Marshall Bruce Mathers III (Eminem) and Kimberly Anne Scott. She has been mentioned in over 20 songs by Eminem. Hailie Jade was protected from the on-off relationships and vulgar legal divorce and custody battles of her parents. Jade has grown up to be a gorgeous, mature, and intelligent woman. More Bio…
Source: standard UK