Haley Bennett: The new face of 'Chloe' fragrance, her achievements and her gorgeous red carpet appearance: Read on for more!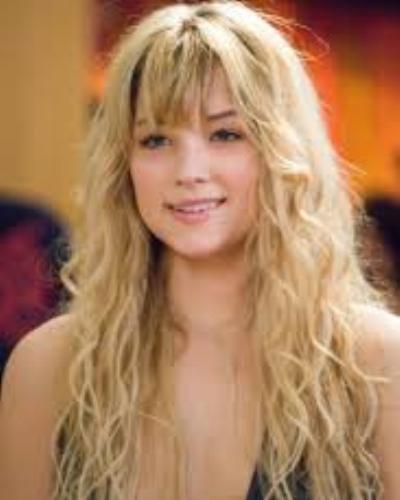 Haley Bennett's new splendid beauty deal
American actress and singer Haley Bennett has bagged prominent roles in films since 2007. She has several good films under her wings. Her last movie was 'The Girl on the Train' in 2016.
This gorgeous actress has earned a role in the upcoming movie 'Thank you for your service', which is presently in the post-production phase.
She is now also the new face of Fashion Company Coty and Chloe's upcoming 10th-anniversary campaign for their famous fragrance.
The classical fragrance boasts of having on its list of representatives celebrities such as actress and fashion model Dree Hemingway, actress Clémence Poésy, American actress, fashion designer, and director Chloe Sevigny, and Polish model Anja Rubik.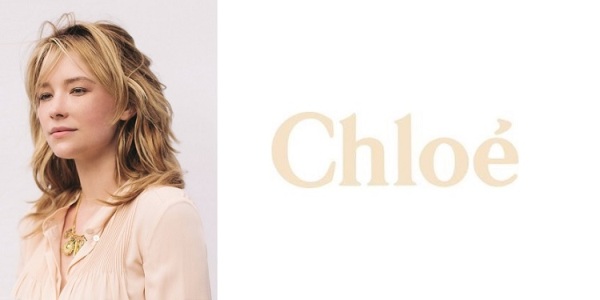 The scent represents the scent of a cool and carefree modern girl and who better could be the new face than Haley. On her part, Haley said:
"I have been a fan of Chloe for many years, so it came as a huge honor and privilege to be chosen as the face of this campaign," 
Haley Bennett is also proud to be part of a brand that has celebrated women's power and is considered equivalent to femininity and freedom. The new campaign is expected to start in the fall of 2017.
Also read American actress Bella Thorne and Benjamin Mascolo spotted pack on PDA! Is she directing a porn movie?
The real-life queen
Haley Bennett was raised as a tomboy by her father who taught her to use guns and drive 4x4s. Haley Bennett is not only a talented actress but also a singer and dancer. She was always afraid to face the camera and the crowd. Talking about her early days, Haley Bennett revealed:
"I was so terrified before an audience that I would break out in these ugly red hives, and my lips would quiver at the sight of a word or a song,"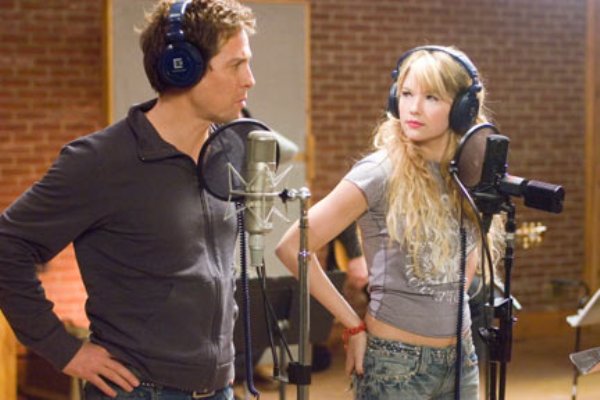 She has not received any formal training in acting. She only took a couple of months of coaching at an acting studio. But despite it, Haley has given a significant number of hits. She disclosed to 'Vanity Fair':
"It is so funny because I was always embarrassed because I never had formal training in acting. I basically grew up in the backwoods."
Haley also is capable of playing a good host. During the final screening test for her role in 'The Magnificent Seven', Haley Bennett carried with her a freshly baked apple pie prepared by her. What a gourmet way to start a new project! For her role in 'The Magnificent Seven', she also learned riding and weaponry. She has been told time and again that she resembles American actress Jennifer Lawrence. Haley is amused by this comparison and says:
"I imagine that if we were to stand next to each other we would look absolutely nothing alike, but somehow people just connect us."
More about Haley
She feels fame has its darker side since she had to lose 20 pounds for her first role in 'Music and Lyrics'. Remembering the time when she dropped her weight to an alarming 7.5 stone, Haley says:
"I was emaciated. I looked like I was 100 years old."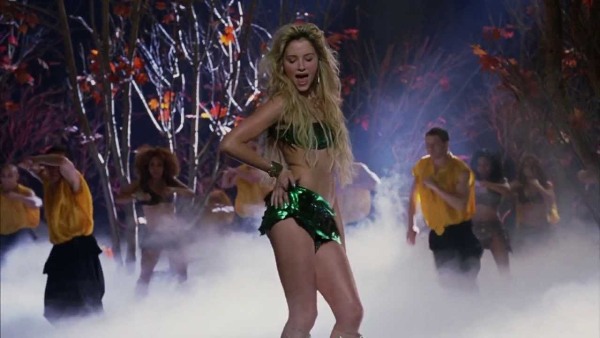 Haley's recent Met Gala 2017 appearance
In early May 2017, Haley Bennett attended the Met Ball Gala 2017 at the Metropolitan Museum of Art, New York City, which was attended by great celebrities of the time. Haley walked the 150 feet long red carpet.
Haley Bennett's outfit was gorgeous maiden was looking stunning in it. It was a Dolce and Gabbana floral lace gown with a longish 'train' behind it. She also adorned an amazing floral headpiece.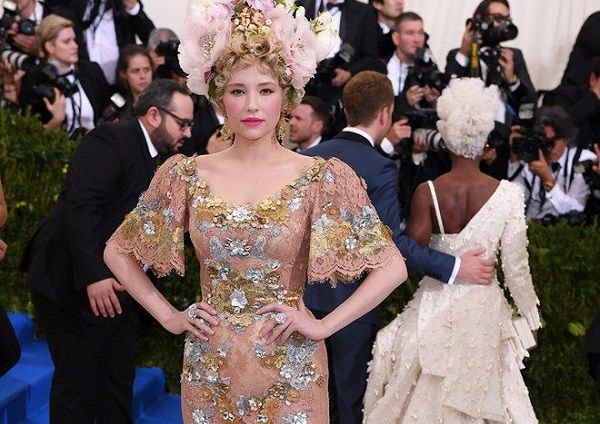 Her make-up artist revealed that she had used Vitamin C Intensive Face Cream NEW PH+ Enzyme Essence 7ml size Rosehip Revitalizing Serum FORM CONTROL Marine Collagen Gel KB5 Recovery Eye Mask complete b Eye Crème Complex compete b Illume Brightening Serum to make Haley Bennett's face glow and look gorgeous. She was in Olympia shoes and Namiwaka jewelry.
Also read American actress Anne Hathaway flaunted her baby bump on the red carpet! Know about her married life, previous affairs, child, etc.
Short Bio on Haley Bennett
Haley Bennett is an American actress and singer. She is best known for her roles as Cora Corman in the romantic comedy Music and Lyrics, alongside Hugh Grant and Drew Barrymore. More Bio…